Small Business And Freelancing September Roundup
Written by Sunbla Khan on September 01, 2022
Welcome to September!
This month we have gathered some of the latest and greatest news and tips for small businesses and freelancers. Make sure to check these headlines and enjoy the lovely and charming month of September! 🙂
Try our online invoicing software for free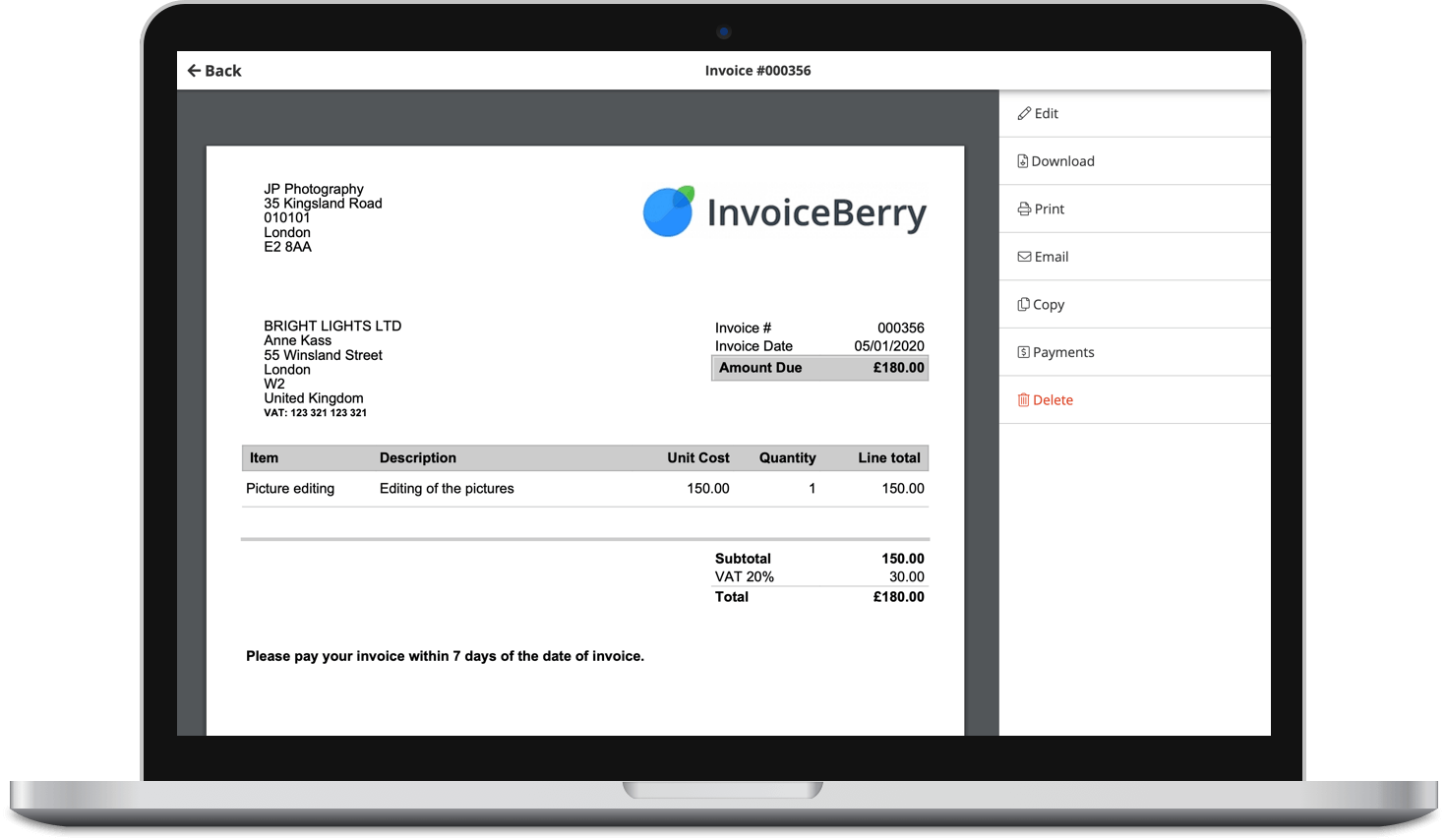 Send professional-looking invoices
Accept online payments with ease
Keep track of who's paid you
Start sending invoices
Small Business
1. As a plumber, you know how difficult it is to have a steady flow of customers in order to grow your business. It can be a tough call sometimes. But this article is all you need to manage your customer effortlessly. Click here to find 12 ways that you can find new customers for your plumbing business.
2. Building a positive workplace is a necessary sustain to maintain your business. A better environment can lead to faster success, and employees are more likely to be productive, creative, and engaged with their work when they feel appreciated. Check out this article to know how to create a positive workplace.
3. leadership is the capacity to translate vision into reality. In the current business environment, it is more important for leaders to follow tried-and-true strategies for success. Read on to find important keys for leadership Strategies to Drive Business Growth and start bringing in more business!
4. Many small-business owners don't feel that technology is worthy enough to benefit their business or some may think it is a lot of risk to try new technology in order to make your business easier and automated. You should definitely check out this article on how to integrate technology into your small business and grow rapidly.
5. It is never easy to start your own business as it comes with so many challenges and risks. Although versatile businesses has brought more opportunities and have opened doors for everywhere around the world. Everyone can work from anywhere and companies can hire the best talent from any country remotely. Check out this article to find the best talents for your business and start your business now
Finances
1. if you work as a solopreneur, using templates for various business functions is determining, as they allow you to maintain your business with efficiency, as well as decrease errors as much as possible. With this being said, we decided to list eight useful templates plus several amazing tools to make your work neat and organized.
2. Human resource professionals play a crucial role and maintaining the way businesses operate today. It is the responsibility of the HR department to look after all their employees and other tasks to ensure the operations are in compliance with the law. Let's discuss the key areas where these professionals contribute that can lead to the success of your organization.
3. Many businesses lost their market value and collapsed due to the economic strain caused by the pandemic and it also brings a new era of the remote workforce. Companies re-examine their employment priorities. It affected the unemployment ration that dropped to 3.5% however inflation increased by 8.5% in the past 12 months. Read more about how inflation is affecting the world's needs.
4. When you work past the traditional retirement age, it gives you the opportunity to earn more money and add it to your nest egg. But before you set your mind to working after retirement you should know these 4 things working after you turn 65.
Freelancing & Entrepreneurship
1. Whether you're going in-person or doing an online job interview, it can be more stressful and scary than usual. but you can always fight off your stress with this article. here are 10 tips to help you get ready for your dream remote job, whether it's marketing or any other field you can nail your interview with grace.
2. If you are thinking about starting a business, This article is your cup of tea. Here we discuss what you need to know before starting a business. If you want to have a successful business, Read on!
3. Hiring suitable candidates for an online business can be costly sometimes. Hiring the right candidates can give your business a boost up similarly wrong candidates can be a downfall. some employers have been hesitant to embrace these new technologies, fearing they will hire the wrong person for the job. check out this blog for successfully selecting fit candidates when hiring online.
4. Small-business owners have the beginning to recover from the sudden blow that hobbled many of them during the early 2020 pandemic restrictions. Check out here what uncertainties small businesses are still facing because of pendamic.
5. While freelancing is growing, it remains a rounding error in the global staffing industry. Freelancers are often regarded as on-demand employers. Individual freelancers continue to struggle with being paid fairly and on time because of different currencies and timezone. It is a time to grow the freelancing pie for Freelancers in the government and set up a fair wage based on the designation regardless of the country's origin or currency difference.
Marketing
1. It is never easier to attract the right customers for your business. but by using the right approach and techniques, we can minimize the Difficulty of attracting customers. so if you have difficulty attracting customers. No worries! we decided to share 10 free marketing ideas for New Businesses to Attract Customers
2. Running a business is not easy, Becoming a better digital marketer can be a tough task. Small business owners have to wear several hats to make their business run smoothly but it's not impossible. To help you develop your abilities, here are six in-demand skills you need to know to become a better digital marketer
3. Whatever your business is, you always need a way of coming leads from the different social media platforms and google searches. To make it easier to find leads for your business, there is tool name
3. Growing a business with the right marketing strategy helps them grow more but as we all know marketing tasks take a lot of effort and that is why there are many tools available to make our marketing journey easier and more effective. Check out this email finder that can help you a lot in order to find the right and verified leads email according to your business target audience. VoilaNorbert makes this easier for business owners and helps you find leads ranging from 5000 to 15000 a month with minimum effort.
We hope that you found our small business and freelancing September roundup informative and updated. Stay tuned for the next one! 😉
Small Business Finance 101
Download our free guide to learn the fundamentals of finance that will help make your small business more efficient and successful.