Small Business And Freelancing September Roundup
Written by Simona Martinov on September 03, 2021
Welcome to September's roundup with all the latest news, tips and support for all our valuable freelancers and small business owners out there!
Small Business
1. Registering your business domain name is extremely beneficial for more reasons than one and here you can find out more, as well as a list of domain name registrars.
Try our online invoicing software for free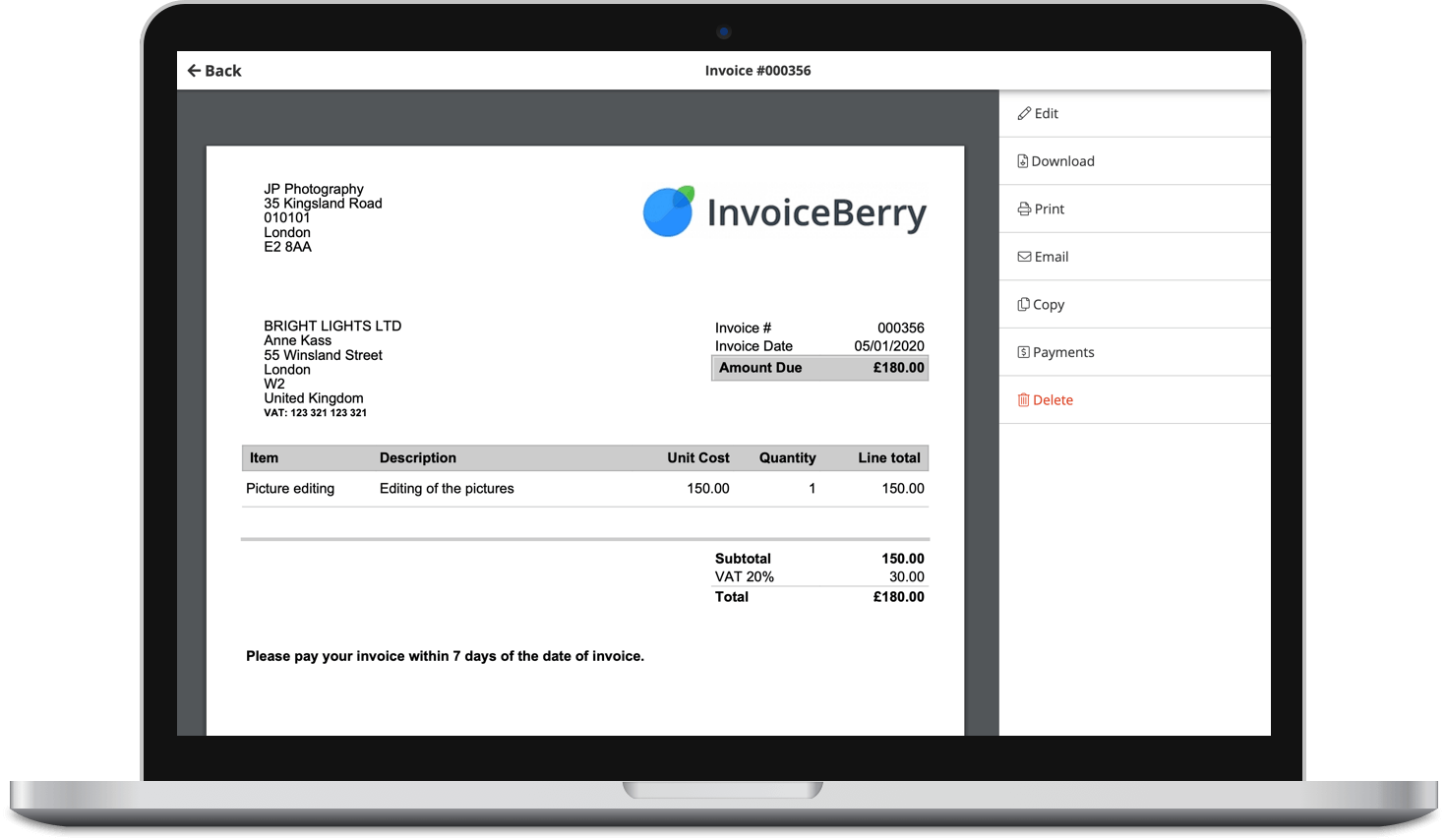 Send professional-looking invoices
Accept online payments with ease
Keep track of who's paid you
Start sending invoices
2. It's important to embrace the changes that the pandemic brought otherwise small businesses that are too rigid to adopt new mechanisms for day-to-day business activities may fail in their endeavors. Here's a few adaptations that could last post-pandemic to keep an eye on.
3. Keeping up and competing with the ever growing number of small businesses is something every small business owner faces. One of the most important aspects of helping your business grow is your logo design.
4. Business rates is a term every business owner is familiar with – they're frustrating and can seem unnecessary. This article explains how business rates are calculated and offers advice on how to reduce them.
5. A question a lot of small business owners have asked themselves this year is: are small businesses headed back to the office?
Finances
1. As society hastes to shift into a digital future, the UK is taking steps to protect paper money – or also known as centuries-old technology.
2. Here you'll find four reasons why blended finance is our best bet in adapting to climate change.
3. Financial advisors can either help you hit your finance goals or not. Here are some useful tips to read when vetting a potential advisor.
4. NFT's spiked in the spring, but now they're experiencing growth thus drawing money away from bitcoin. This article looks at how bitcoin is treading water as investors look elsewhere.
5. This article lists 15 financial tips and tricks from self-made millionaire Graham Stephen – one of the most popular finance guys on YouTube.
Freelancing & Entrepreneurship
1. Now more than ever there are so many opportunities to become an independent freelancer or contractor. And although it can be a scary decision, deciding to become a freelancer or contractor can be a liberating decision and this article talks about that as well as offers tips on how to become a successful freelancer.
2. Have you ever thought of starting a web design agency but needed more information about it? There are certain steps that should be taken when embarking on this journey but if done correctly, it could become a very successful venture.
3. When becoming an entrepreneur, location shouldn't limit your access to networks and talent and this article proves that.
4. Educating yourself about money and how to balance your books is something every freelancer should look into.
5. It's beneficial to take a look at the professional freelancers' community because it will help you anticipate and prepare for what's lying ahead. This article is a result of monitoring one such professional. The discoveries that were found are groundbreaking and definitely something every freelancer determined to succeed should look at.
Marketing
1. Boosting your brand awareness, generating more qualified leads, increasing conversion rates and just generally marketing tends to be on the slightly expensive side and explainer videos is one marketing medium that's budget-friendly but also offers all that and more.
2. Social media marketing is something that is becoming more and more popular and Instagram is one of the topmost social media platforms behind Facebook. With 1 billion monthly active users, it's definitely worth looking at using Instagram for your business.
3. Effective sales and marketing strategies have always been crucial when trying to reach your audience, however the questions is: how can we do that in this new and different business climate? Here are 7 ways to refine your marketing strategies for the new economy.
4. Here is a motivational article about how Uber used a $0 marketing strategy to build an $11 billion dollar business.
5. Local marketing, albeit not a new term, has started to emerge more and more in the recent years and here's why it should be a staple in your marketing strategy.
That's it for today! Stay safe and tune in next month for more 🙂