12 Ways to Find New Customers for Your Plumbing Business
Written by Angela on August 15, 2022
As a plumber, you know how important it is to have a steady flow of customers in order to maintain your business. But how do you find new customers when you're already so busy?
It can be tough, but it's not impossible. In this article, we will discuss 12 ways that you can find new customers for your plumbing business. We will also provide some tips on how to manage those new customers effectively.
Try our online invoicing software for free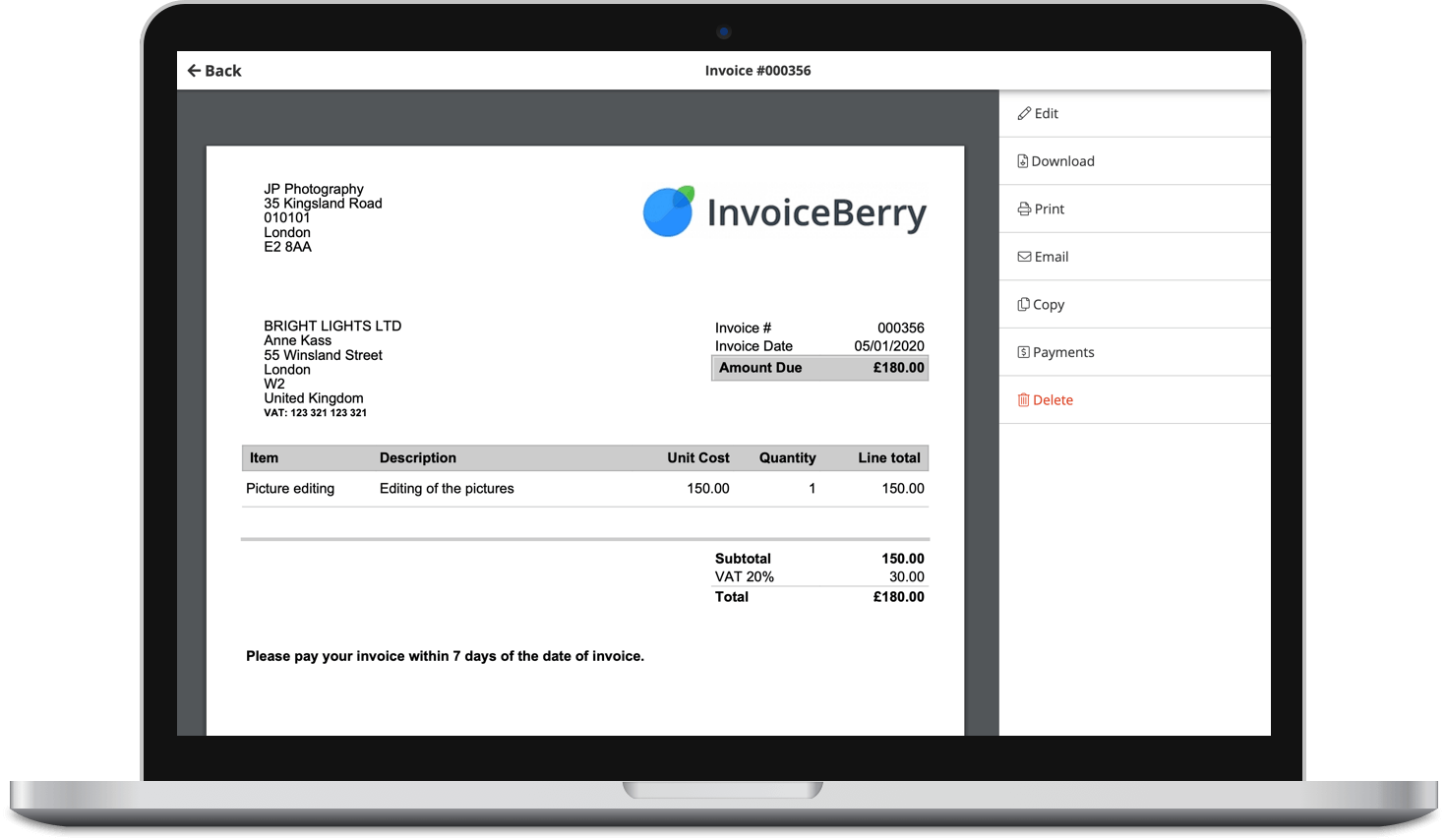 Send professional-looking invoices
Accept online payments with ease
Keep track of who's paid you
Start sending invoices
Read on and start bringing in more business!
#1 Focus on Great Customer Service
The first thing that you can work on is providing great customer service. This means being responsive, professional, and courteous at all times.
Chances are, you may be working with customers experiencing a plumbing emergency. In this event, great customer service can differentiate you from your competition and make customers much more likely to use your services again in the future and recommend you to others.
Great customer service is the backbone of any service business, but it's especially important in plumbing where word-of-mouth can be your best marketing tool. From their first inquiry, to invoicing and following up on your work, you should focus on what makes your customer smile.
#2 Get Referrals
Starting a small customer referral program isn't that difficult, but it can be extremely effective in bringing in new business. Ask your current customers to refer you to their friends or family members who are in need of plumbing services. You can offer a discount or small incentive for each successful referral, such as a discount when they next need your services.
You can also ask them to refer you to their contacts when you send invoices or follow up after a project. This is a great time to ask, when your great work is fresh in their minds.
Not only will this help you bring in new customers, but it will also give your current customers a reason to keep going back to your great services. They'll feel appreciated and more likely to continue doing business with you in the future.
#3 Ask for Reviews
In order to grow your plumbing business, you'll need to have positive reviews from past customers.
When you're starting out, you can ask for reviews in person. You can also give them a feedback form where they can write their review alongside their feedback. This way, you'll get useful feedback about your service but also have something to share later on.
If you've set up accounts on social media, have a website, or in other directories, you can also ask them to leave reviews there. Great sites to ask your customers to leave reviews on are Google Business Profiles, Yelp, and BBB. You can also check our list of popular directories for the US and business directories for the UK as well.
#4 Get Involved in Your Community
Getting involved in your community is a great way to get your name out there and attract new customers. You can do this by sponsoring local events, donating to charity, or even just being involved in local discussion groups.
People will see that you're active in the community and that you care about more than just doing your business. This will make them more likely to use your services when the time comes and they need some help with their plumbing.
#5 Stay Active on Plumber Online Communities
There are a number of online communities specifically for plumbers. These can be great places to find new customers, as well as to get advice and tips from other plumbers.
Plumber Forums is one such community that you can join for free. It's a great resource for finding new clients, as well as networking with other professionals in your field.
You can also be active in communities like Quora, LinkedIn, or Reddit that encourage plumbing discussions. These can be great places to connect with potential customers who are looking for plumbing help, but don't know where to turn.
#6 Connect with Customers through Social Media
Yes, you need to have an online presence if you want to get more customers these days. Many people turn to online channels when they're experiencing an emergency or when they're looking to improve their homes. You need to be where your potential customers are spending their time.
Make sure your social media accounts display clear ways of contacting you. Leave your email address or phone number in your profile–sometimes, just direct messages on these platforms might not be enough.
#7 Have a Clear Website
You don't need a website with all the bells and whistles on it. A simple, clear website that loads quickly will be more effective than one where your customers don't know where to look.
When you make your website, make sure you have your contact information immediately visible for visitors. List the services you offer, and your area of coverage. You can hand-pick great reviews and put it on your website, but remember not to overwhelm your customer with information.
#8 Get Listed on Directories
There are many online directories for businesses, and it's important that your plumbing business is listed on as many of these as possible. Getting listed on online directories will help you show up in search results. Some of them also provide reviews which will be helpful for your business.
Take a look at the popular online directories like Google My Business and Yelp, but also look for directories that are popular in your area. Industry-specific directories like Best Plumber are also important, and signing up for these are quick and painless.
#9 Optimise for Search Engines
You've got a website and you're on directories, but to make sure you're ticking all the boxes, you should look into optimising your website for search engines. Like all other businesses, your plumbing business also needs SEO. When people need a plumber urgently, they will usually turn to search engines for help. If you're not there, you're missing out on possible customers.
SEO can be complex, but there are some simple things you can do to get started. If you followed our Tip #7, you're almost there as mobile-friendly fast-loading websites are important if you want to rank. Use words on your website that people search for, such as "plumber in ___" with the name of the areas you service. Go local rather than global: you want your customers to find you, and local SEO is always more effective.
#10 Run Giveaways and Contests
While you can't exactly host a giveaway for customers who find you for emergencies, you can get improvement and remodelling jobs with some great online giveaways or contests. You can partner with other businesses or provide a discount or service for the winner.
Make sure you give enough time for the contest to run, and easy for people to join the contest.
Think outside the box – creative contest ideas and possible projects can be a great way to find new customers and income streams.
#11 Team Up With Other Businesses
As a plumber, you can team up with many businesses and get projects or referrals from them. Look for small businesses in your area like builders, contractors, and others. They always need plumbers for their projects, so it's a great way to get more business.
You can also team up with other businesses that complement your services like water heater companies or septic tank cleaners. This way, you can offer a complete package to your customers and get more business.
There are many benefits of teaming up with other businesses. It's a great way to expand your services, get more referrals, and build long-term relationships. Plus, it can help you save on marketing costs if you collaborate on a promotion.
#12 Connect with Property Managers
If you want a constant stream of plumbing work, then connecting with property managers is a great way to get it. Many will have a long list of contractors that they use for properties they manage, so getting on that list can mean a lot of work for you.
You can meet them in local community meetups, give them a call, or send them an email with your pitch to grab their interest.
If you can show that you're presentable, faster, and more reliable, you can expect a steady flow of work from them. They may even recommend you to other colleagues and personal friends.
Say Hello to New Customers
As you can see, there are many ways that you can find new customers both in your local area and online. By following some or all of these tips, you can quickly see an increase in customers for your plumbing business.
When you do get new customers, be sure to treat them well from the start. We've got some great tips on how to handle new customers:
Respond quickly to inquiries. Don't make potential customers wait if they contact you about your services. If you can't give an answer immediately, let them know when you will get back to them.
Be on time for appointments. Make a great first impression by being prompt. Making them wait for you is unprofessional.
Provide a fair price. It goes without saying that no one likes to be overcharged, so give them a fair price for your services.
Be clear and up front about any issues that come up. Sometimes a job doesn't go exactly to plan. Don't beat around the bush or hide it, but communicate clearly what needs to be done to fix things.
Don't forget the follow-up. After you've completed the job, make sure to check in with your customer and make sure they're happy with everything. You can even ask for feedback or a review.
As always, great customer service is key. This is how you're going to differentiate yourself from others in your field.
With these 12 ways to find new customers for your plumbing business, you should be able to find and keep plenty of new customers. Just remember that it takes time and effort to cultivate relationships, so don't give up if you don't see results immediately. With a little bit of patience and perseverance, you'll grow your plumbing business successfully.
Do you have any other tips on how to find new customers for a plumbing business? Let us know in the comments below!