Small Business And Freelancing August Roundup
Written by Simona Martinov on August 12, 2022
Welcome to August!
This month we have collected some of the latest and greatest news and tips for small businesses and freelancers. Make sure to check these headlines and enjoy the lovely and hot month of August! 🙂
Try our online invoicing software for free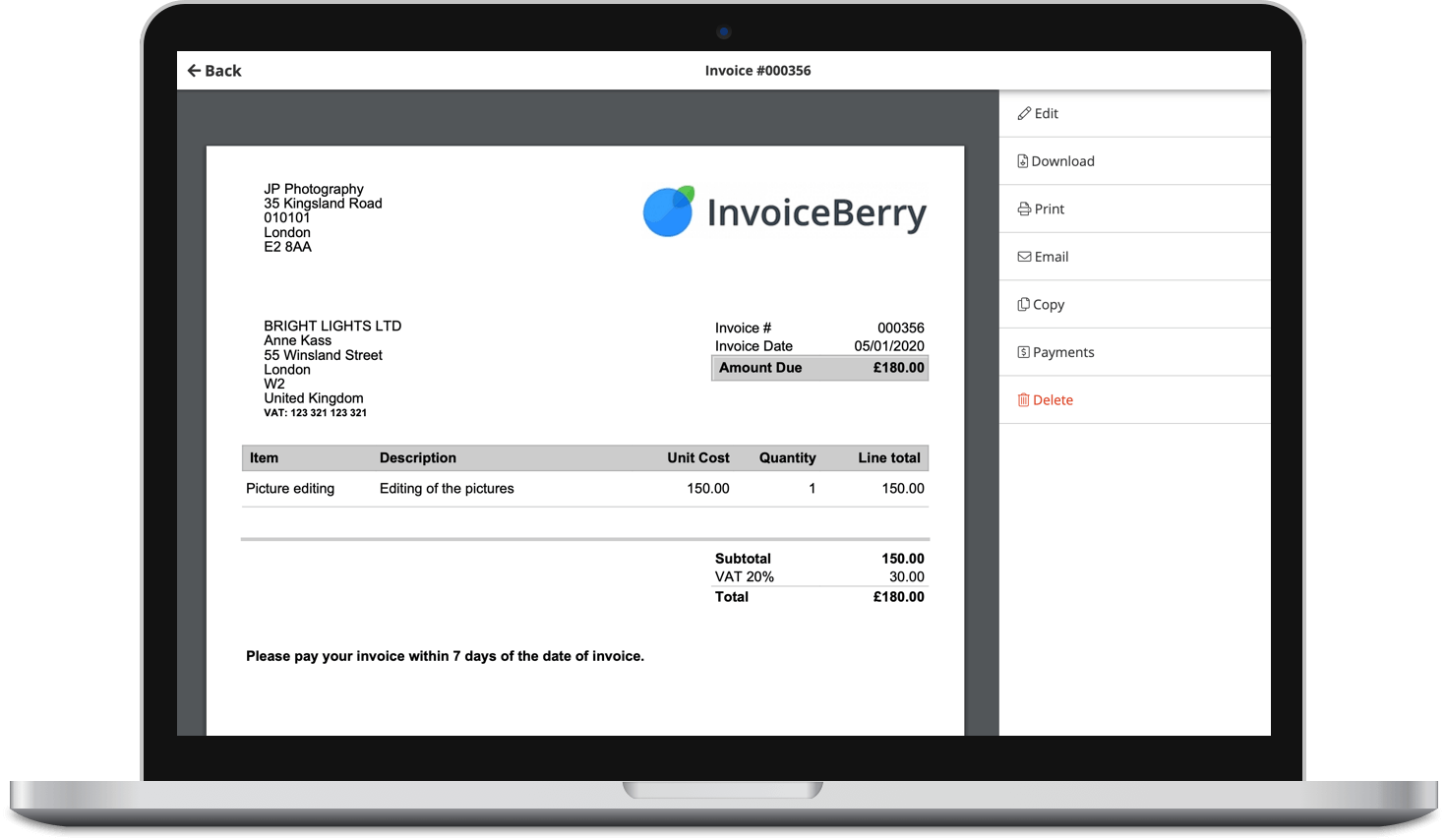 Send professional-looking invoices
Accept online payments with ease
Keep track of who's paid you
Start sending invoices
Small Business
1.Starting daycare can be a good career option for teachers, former teachers and generally for those with years-long careers in childcare. However, starting a new business might sound like an overly complicated and burdening task, and many people might wonder whether it's worth it. Find out more with our business guide.
2. Sometimes change is the only ingredient you need in the 'how to make it work' recipe. This interesting article about tres leche cake business is full of insightful tools and tips that are sure to help everyone!
3. Today we have a wide array of tools we can use to streamline and sort out these tedious, complicated, and time-consuming tasks. That said, we present you with the best software cleaning businesses should use to improve their business operations effortlessly.
4. Were you asked to sponsor a team but as a small business owner you were unsure of positive outcomes that would bring for your business? This is your sign to say yes, grab that opportunity with two hands and reap your rewards.
5. In this post, we will share some essential things you need to consider before starting your cleaning business. From niching down your business in the cleaning industry, how to streamline your booking process, and start expanding your market and retaining your clientele.
Finances
1. Whether you're just starting out or you've been in business for a while but could use some financial guidance, read on for tips that will help you and your business stay financially healthy!
2. This article is for all our parents that are dreading the price surge that has affected school supplies. However not all hope is lost. Find out when you can expect sales tax holiday for each state.
3. What if there was a way to automate the invoicing process? Believe it or not, there is – with an Excel invoicing template! In this post, we'll show you how to use an Excel invoice template, as well as why you should.
4. Inflation is affecting everyone however that doesn't mean you need to stress because there are still ways to grow a profitable business. Here are some tips on how you can finance a small business today.
Freelancing & Entrepreneurship
1.More successful affiliates mean more revenue for both you and any business you promote. This guide will cover the basics of affiliate marketing for the uninitiated. Then, we'll discuss practical tips for boosting your affiliate income as a freelancer.
2. Indian rupee devaluing may be a bad news for many, but not so for freelancers earning their money in US dollars.
3. If you are a freelancer or run your business remotely, you will know the extreme difficulties of trying to move your home office to a new location, and how much this can impact your business for the duration of the move. Here are some top tips for those who are trying to move their home office with minimal disruption to their work.
4. Showing vulnerability doesn't always mean showing weakness and for leaders, it's no different. Here are three ways how showing your vulnerable side will shape you to be a better leader.
5. Having small kids at home while working can be quite challenging. Time becomes relative and you're suddenly lost in piled up chores and work tasks you need to do. That's why time management is one of the most important skills for remote work. How can you implement it?
Marketing
1.For many companies, defining the right social strategy can be difficult. There are many suggestions out there, some of which seem to be inconsistent. But remember, effective social media marketing is all about finding the right balance.
2. The beauty industry is booming which means it's becoming more and more competitive. However it can also be lucrative if marketing is handled correctly. Take advantage of the following five marketing strategies to ensure that your goals are more achievable.
3. If you're on Twitter, we have some good news for you! Location Spotlight is now available to everyone and here's everything you need to know to make the most of it.
Hope you found our small business and freelancing August roundup informative and tune in for the next one! 🙂