Small Business And Freelancing October Roundup
Written by Sunbla Khan on October 07, 2022
Welcome to icy-cold and chilly October!
This month we have gathered some of the latest and greatest news and tips for small businesses and freelancers. Make sure to check these headlines and enjoy the lovely, and cozy month of October! 🙂
Try our online invoicing software for free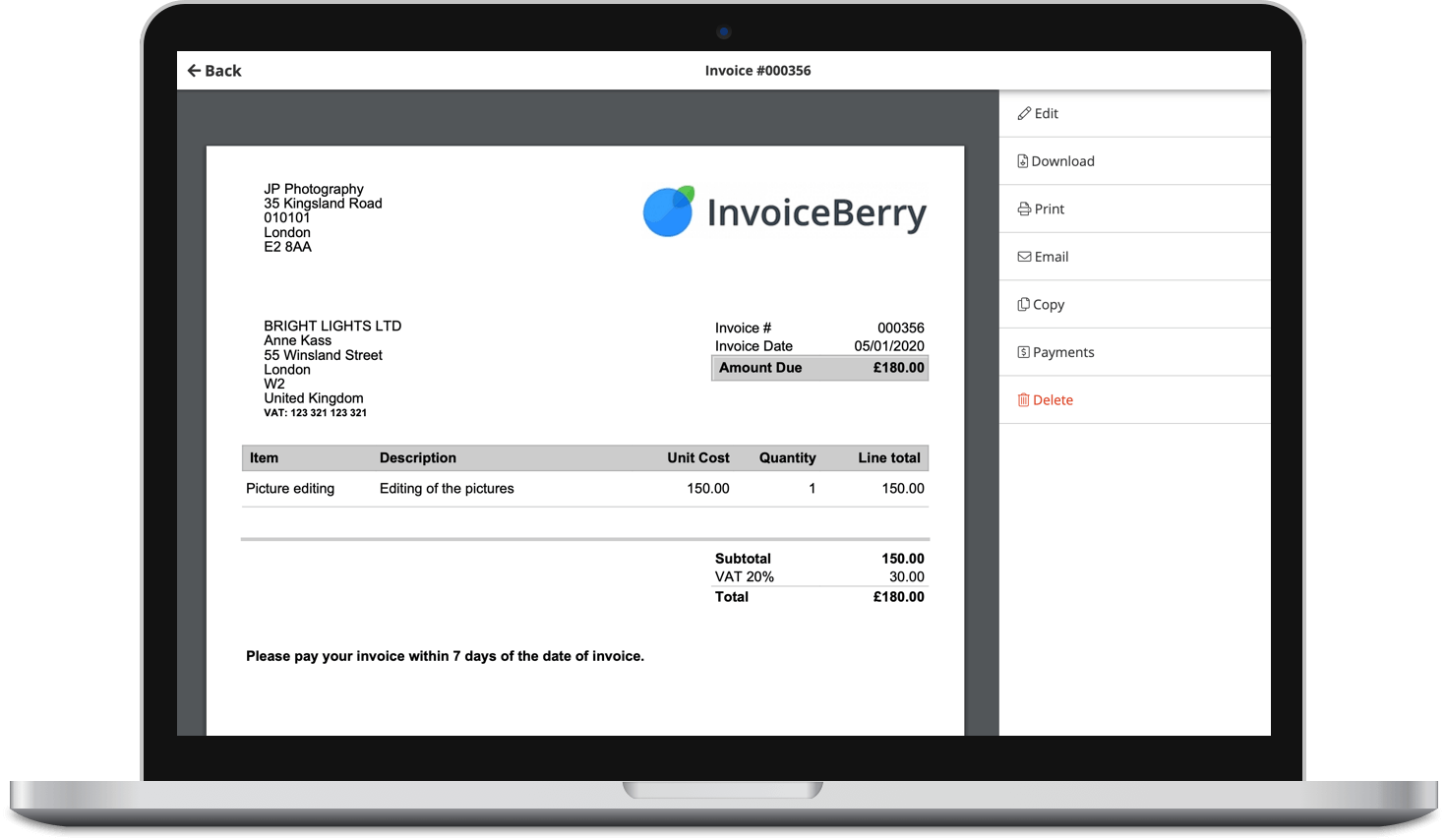 Send professional-looking invoices
Accept online payments with ease
Keep track of who's paid you
Start sending invoices
Small Business
1. No matter what, we all agree that a healthy workplace environment is key to improving productivity and business growth. That's why as small business owners, we are supposed to maintain a successful hybrid work environment by covering how to address these challenges by implementing tools and strategies for better communication, coordination, and task management.
2. The person who wished to start a successful firm that can build on a strong foundation with a strong competitive advantage. Check out this article to learn about the essential steps and tips for launching a firm
3. It is always the first step for your business to have a stunning and user-friendly website so that your customers can easily look for your services or products with just a click. This article will help you choose the best type of website for your business and show you how to effortlessly make one with Carrd.
4. For the business owned, it is necessary to keep track of your business growth, and performance if it is going forward towards success or failing back. Check out these 15 key metrics we prepared to track your business growth
5. Calling is the most essential thing when it comes to communicating with your clients and potential leads. That's why we are required to have VoIP solutions so that we can connect with our clients without connecting issues worldwide. check out this article for the top 8 VoIP solutions for your small business
Finances
1. Since Paypal is the most used payment method all over the world. We prepared a great guide for you on how to add money to your Paypal account if you are looking to make sure you are always ready for anything.
2. Whether you are a business owner or freelancer, PayPal is the one taking care of your finances and online payments. To maximize the utilization of Paypal, we prepare a guide about a Paypal invoice and how you can use it for your small business.
3. There are many things while handling a business that should be outsourced for a good reason like focusing on main things, free of headaches for finance or accounting. That's why outsourcing accounting can help you manage your business finance on a contract business with a minimal budget. Check out why your business needs an outsourced .accounting firm.
4. Are you running your small business in Los Angeles and looking for an accountant that can help you save your finance, and money and take care of your annual taxes with a cheap budget? check this article for the right accountant.
Freelancing & Entrepreneurship
1. Even though the world is moving towards remote culture and jobs, there are still a few things that are considered most effective when working from a workplace and have quite benefits such as a motivated team, punctuality, teamwork, etc. Check out all the benefits of coworking space for freelancers and startups here.
2. With the struggling life for the student to cover his tuition and accommodation expenses, freelancing is the savior and easy to start for the student with flexible hours and good pay. Check out this guide on how a student can earn good pay by working remotely.
3. Since the world is breaking the traditional concept of working 9 to 5 pm, people have more freedom to work with what they love and which brings excitement and flexibility. Freelancing and Entrepreneurship are the two best ways to start if you are looking to work on your own. check out which can be right for you based on your personality traits
4. Are you curious to know which type of entrepreneurship you lie in based on your personality? we have brought an interesting article for you which will guide you on the different types of entrepreneurship and which one should you pursue.
5. where freelancing brings you more freedom and flexibility, people consider this an easy thing to do and can have many myths they should avoid when starting their freelance career. Check out this article that will help you to avoid these myths and focus on the reality
Marketing
1. Marketing requires a lot of effort and budget and can still give non-satisfactory results if you are investing your money. You also need to make sure you are using the right approach for marketing your cleaning business. Check out our guide on how a simple newsletter can help you win the interest of your customers.
2. If you are a cleaning business owner and want to improve your productivity, you should check out this article on how blogging and a stunning website can add credibility and bring more customers.
3. Brands use emotionally engaging content to create product awareness in a digitally intensive society. It is the most effective way of advertising your product/service with the use of goal identification, the creation of audience relevance content, a call to action, and video distribution. Check out these tips and tricks used for brand awareness via video marketing strategy.
4. E-commerce has been the fastest-growing business all over the world during the pandemic and after that. However, there are some mistakes that usually result in loss and mismanagement for e-commerce sellers. That's why we prepared this article to help you avoid doing these mistakes for your e-commerce business.
We hope that you found our small business and freelancing October roundup informative and updated. It will help you to grow your business with the right financing, marketing, and tools. Stay tuned for the next one!
Small Business Finance 101
Download our free guide to learn the fundamentals of finance that will help make your small business more efficient and successful.