Small Business And Freelancing December Roundup
Written by Sunbla Khan on December 13, 2022

Welcome to the last month of the year 2022!
This month we have gathered some of the latest and greatest news and tips for small businesses and freelancers. Make sure to check these headlines and enjoy the holidays with the chilly freezy month of December! 🙂
Try our online invoicing software for free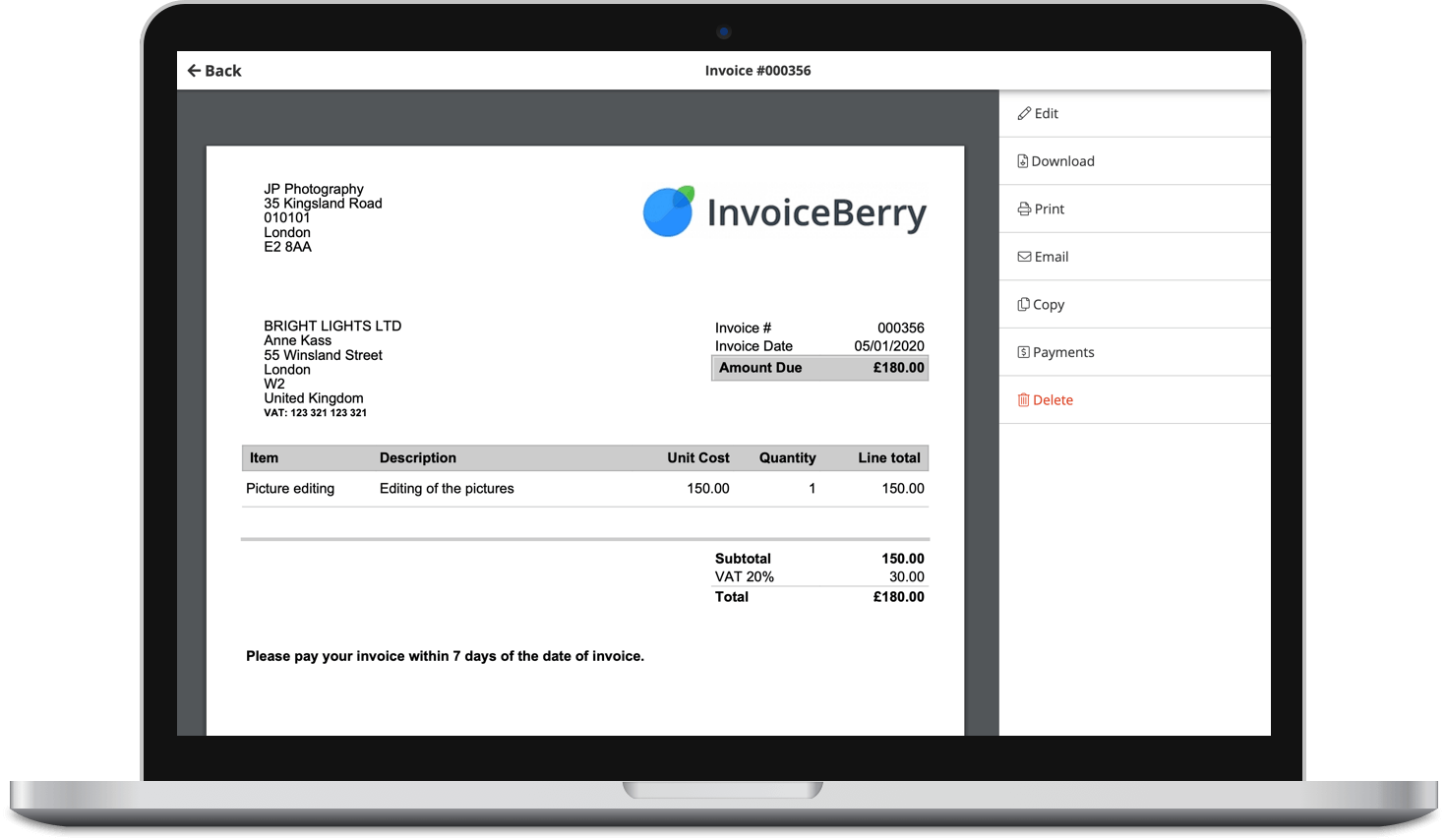 Send professional-looking invoices
Accept online payments with ease
Keep track of who's paid you
Start sending invoices
Small Business
1. Starting a business and making it profitable and successful involves all the workers from CEO to employees, One way to make your Business run a punctual roadway is to hire the best employees with planning. Click the link to get your hands on the most demanding guide of the ultimate checklist for hiring the best potential employees.
2. Starting a Painting Business is both a profitable and comfortable idea, even if you don't have any experience with paintings you can easily start your business with little effort. Read our amazing guide on paint estimates to get an idea of how to start your painting business and price your service for future success.
3. Everyone who is familiar with Business might know the term DBA. oh, it's okay if you have never heard of it. We are here to help you with our top article, in this post we have covered everything from what Doing Business As is. and how DBA works and to why you need it for an LLC? so dive in!
4. It's peak time to start your own online business with a platform that offers unique features and a high-quality experience, Even though there's plenty of competition from Magneto and WooCommerce, with more alternatives popping up every week, Shopify still tops the list. Read 7 reasons why to consider Shopify and clear your remaining doubts!
5. Struggling is a part of Business. if your small business is not going well as you were expecting pay attention to these six reasons your small business might be struggling and what you can do about them.
Finances
1. Business is not just about sales and marketing, taking a scientific approach may not always seem exciting, but it is crucial for businesses, making your business decision-making more data-driven and less ad hoc or subjective and opinion-based by clicking here.
2. Read our best article on how to check business credit reports and scores for free, and keep an eye on your scores for the betterment of your business.
3. Growth in business is a vital component of the longevity of any company, if you're a small business owner, the struggle might be even harder. No need to concern! achieve growth in your start-up firm with a simple piece of advice.
4. Financial stability is what helps to grow business, many small businesses lack a full financial plan. Here's a guide for you, 6 elements of a successful financial plan for a small business to help you grow your business financially.
Freelancing & Entrepreneurship
1. In the modern era, people rarely like to restrict themselves to just one language. Have you ever wondered if speaking a second language can help you earn some wages? Here is all your curiosity comes to an end! check this article on how to launch a successful career as a translator and start making money from your language skills.
2. Web designer demand is already at its peak. But not everything is as smooth as it seems. If you are looking for a freelance web designer or you are a web designer that considers ditching your full-time job for a freelance career, it's a must-read for you to know how web designers form their prices.
3. As a freelancer, you need to be on top of the up-and-coming skills in demand so you can stay relevant. However, that's not the only thing you need to focus on. interacting with your clients professionally has more impact than it seems, your freelancing success lies in your solid client base. you can manage to earn good communication strategies with this article.
4. As a freelancer, you have the advantages of a flexible schedule, a chance to set your own rates, and to work from anywhere in the world. If you're thinking about switching from full-time to freelance, here are a few things you should keep in mind.
5. Read 10 lessons any entrepreneur should learn about how to be a great leader for your small business.
Marketing
1. Marketing is one of the most crucial aspects of any business—second only to the actual product or service you're selling. There are many tools for marketing to help you reach your desired goals however a Little mistake can cost you time and money, to avoid these mistakes we come up with the best article on 10 Mistakes to Avoid When Using Marketing Tools.
2. In business marketing plays a vital role in success. the greater the marketing the greater chances you have for success as it helps with sales. But marketing without any strategy will collapse your business in no time. so Stop wasting your time and check this well-written article to learn how to use trends as a marketing strategy.
3. Marketing is marketing whether it's advertising or referring products to new customers by someone. Read our article to know 5 referral marketing software to boom your business.
4. Social Media is the best leading platform to promote your brand. but with all these hypes not everyone knows how to steer clear of these simple mistakes that can ruin and harm your brand. check these 5 social media mistakes to avoid and save your business from suffering.
5. Small business owners have to wear several hats to make their businesses run smoothly. Since most small businesses don't have enough funds to run expensive marketing campaigns, we decided to share the Advantages of Using a Sales Marketing Funnel to help them attract customers.
We hope that you found our small business and freelancing December roundup informative and updated. It will help you to grow your business with the right financing, marketing, and tools. Stay tuned for the next one!
The Ultimate Social Media Tool
Download our free guide to learn how to create shareable content, generate website traffic & increase conversions.