Adding Money: A PayPal Guide
Written by Angela on September 19, 2022
If you're looking for a way to easily and securely pay bills, shop online, or send and receive money from friends and family, PayPal is a great option. In fact, with PayPal, you can do all of those things and more. PayPal is also available in over 200 countries–so whether you're living in the United States or Australia, you can use PayPal to take care of your needs.
In this article, we'll provide an overview of how to add money to your PayPal account if you want to make sure you're always ready for anything. We'll also share some tips to maximize the use of your Paypal account. Let's get started!
Try our online invoicing software for free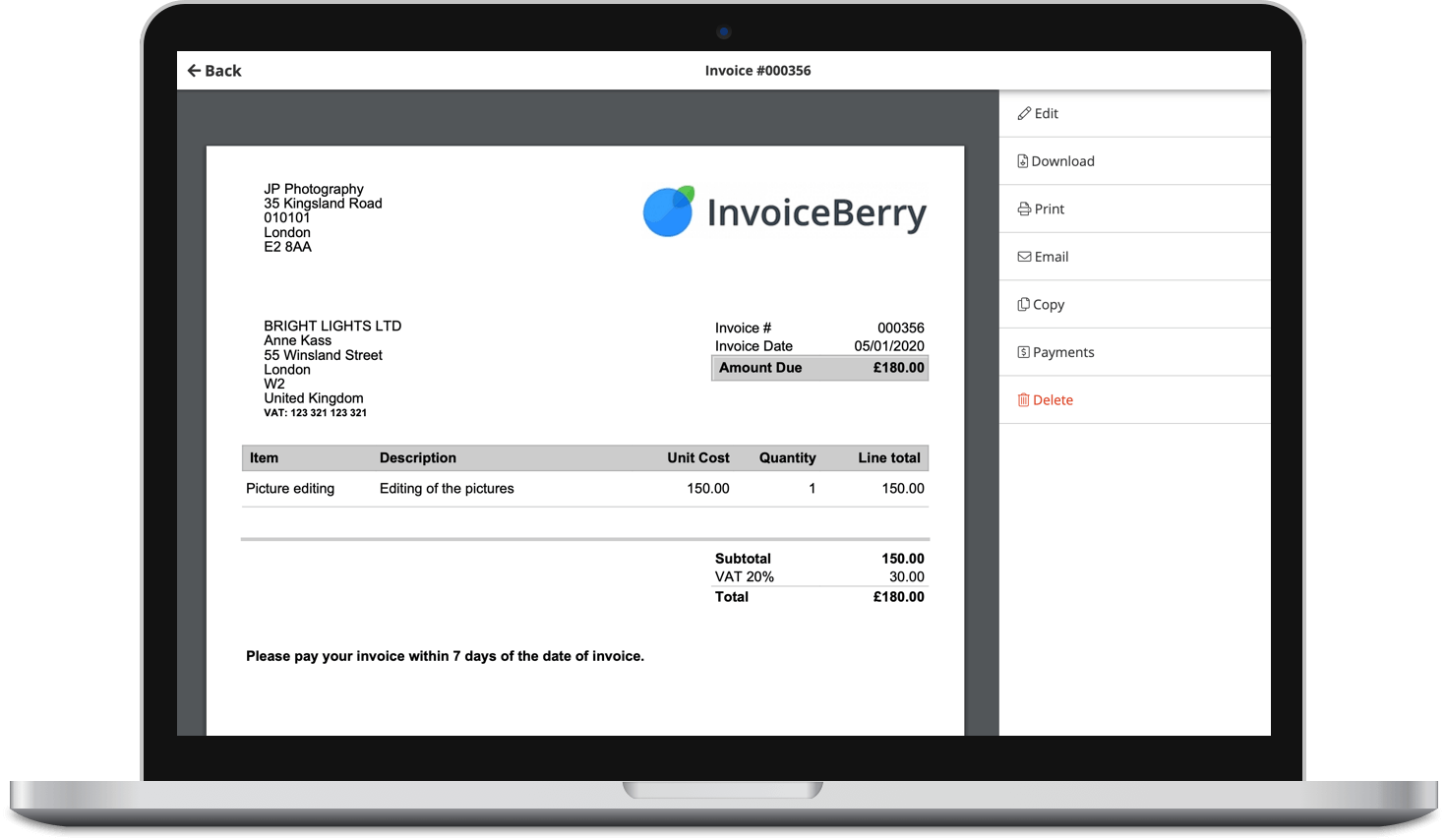 Send professional-looking invoices
Accept online payments with ease
Keep track of who's paid you
Start sending invoices
Why PayPal is Good for You
If you already have a bank account, debit card, or credit card, opening a PayPal account might not look like a good idea at the start. After all, you can already use those to make online payments, right? It's one less account to look after and manage.
But there are a few reasons why PayPal is still worth your while. For one thing, PayPal offers buyer protection–so if you ever purchase something online and it never arrives, you can open a dispute and potentially get your money back.
Also, PayPal is a very convenient way to pay for things online–especially if you're making an international purchase. Many online merchants all over the world allow payment via PayPal, so you don't have to keep entering your card details–and it's safer, too!
Some folks may even find it easier to manage their money if they're able to separate funds depending on what they need the funds for. For example, you might want to set aside funds for a planned vacation in your PayPal account, separate from other funds in your other accounts.
Lastly, depending on what you want to do, PayPal may also have lower fees than coursing through normal banks. Sending money to friends to pay for a night out? PayPal has you covered. Does your sibling in another country need some cash? A quick PayPal transfer can sort that out quickly.
Check out the table below for a list of common uses for PayPal, and how much you might expect to pay for it:
PayPal Fees
| | |
| --- | --- |
| Service | PayPal fee |
| Sending or receiving money from friends and family (no currency conversion, using a PayPal account) | No fee |
| Sending or receiving money from friends and family from other countries/currencies using PayPal funds | Depending on the market, roughly $5 |
| Sending or receiving money from friends and family using debit or credit cards | A fixed fee (roughly $0.30) + 3.4% |
| Buying something | No fee, if no currency conversion is involved |
Now that you know how much you might expect to pay in PayPal fees, you're ready to start using the service! The biggest question we always hear is: how can you add money to your PayPal account?
Adding Money to Your PayPal Account
There are many ways to add money to your PayPal account, depending on what you need. Check out our list below:
#1 Funds from Your Bank Account
One of the easiest ways to add money to your PayPal account is through a transfer from your Bank Account to PayPal.
From your PayPal dashboard, simply click on the Transfer Funds button below your current PayPal balance.
From here, you can either Transfer to your bank account or Add funds to your balance. Choose the former if you'd like to transfer your PayPal funds to your balance, but for now, simply choose the latter item.
Depending on your PayPal account, you can either link an existing bank account to your PayPal account so you can easily transfer funds, or you can make a payment transfer from your bank account's website to the details provided by PayPal.
#2 Funds from a Credit or Debit Card
It might feel like a no-brainer to add money to PayPal from a credit or debit card. However, this isn't possible with PayPal–you can only add funds through a bank account or other methods.
But you don't have to worry about this — you don't actually need to! If you'd like to use a credit or debit card as the source of your funds when you use your PayPal account, simply link your credit or debit card to your PayPal account. PayPal will then use your credit or debit card when you make purchases through your PayPal account.
If you have funds stored in your PayPal account directly, you'll also be able to choose between using your PayPal funds or using your credit card when you make an online payment through PayPal.
#3 Check with Friends and Family
One of the most common uses for PayPal is for transferring payments between friends and family, where it's super-fast and easy to do so and even free for personal usage. As long as they transfer money in the same currency through their bank account, a debit card, or from their funds in their PayPal account, you won't have to worry about any fees.
What if your friend or family's PayPal account is in another country? Transfers between different currencies will incur a conversion or cross-border fee, roughly around 5% of the transfer. This may differ between country to country, so make sure you check the applicable cross-border fees!
#4 Direct Deposit from Your Employee
Many employers offer the option to have your paycheck deposited directly into your PayPal account. This is usually free but check with your employer first to be sure.
To set this up, you will need to provide your employer with your PayPal email address. They will then be able to initiate the deposit from their end. You can also send them an invoice through your account directly in order to start the process.
Once the funds are in your account, you're free to use them how you please! Getting your paycheck directly into your PayPal account can be really convenient for you since you can then use it directly to pay for bills and purchase items online, or transfer it to wherever you need the funds to be.
#5 Get Paid with PayPal.Me
One great feature you can use to get funds into your account is the use of PayPal.Me. With this feature, you can send a PayPal.Me link to friends, family, or your clients in order to receive funds directly into your PayPal account.
Many freelancers and social sellers can use this feature to easily receive payments from clients and customers. Simply include PayPal.Me link in invoices you send to your clients, and they'll have the freedom to pay you through your PayPal account.
Some online invoicing software like InvoiceBerry can even have a PayPal button directly embedded in invoices sent through the software–combining a professional invoice design and an easy payment process for your clients.
Tips to Maximise Your PayPal Account
Your PayPal account can be used for a number of different purposes. Here are some tips to make the most out of your account:
Use a business account: If you're using PayPal for business purposes, it's best to use a business account rather than a personal account. This will give you access to features such as invoicing and tax records.
Stay on top of fees: PayPal charges fees for certain transactions, such as receiving payments from friends or family overseas. Be sure to check what the fees are before you make a transaction so there are no surprises.
Get a PayPal debit card: The PayPal debit card is linked directly to your PayPal account and can be used to withdraw cash from ATMs or make purchases.
Don't forget to withdraw your money: If you receive significant funds in your PayPal account through employment or other means, don't forget to withdraw it into your bank account if you need to use it elsewhere.
Manage your linked debit or credit cards: make sure your linked cards are up-to-date so you won't have a problem when you need to make a quick purchase and you don't have ready funds available in your PayPal account.
Use a different currency: If you're planning on using PayPal for international transactions, keep in mind that you can hold multiple currencies in your account. This comes in handy if you frequently travel or make payments in different currencies.
Start Using PayPal to Manage Your Money
PayPal is a valuable tool to have in your financial arsenal. With its low fees and easy payment process, it's no wonder why millions of people use PayPal to pay bills, send money, and make online purchases. You can also use it as a parking account to save up for big-ticket items or travel.
PayPal is easy to use and available everywhere, so you won't have to worry about access to PayPal. Soon, you'll be managing your money like a pro!