Small Business and Freelancing April Roundup
Written by Aleks on April 02, 2021
Welcome to April!
This month we have collected some of the latest and greatest news and tips for small businesses and freelancers.
Try our online invoicing software for free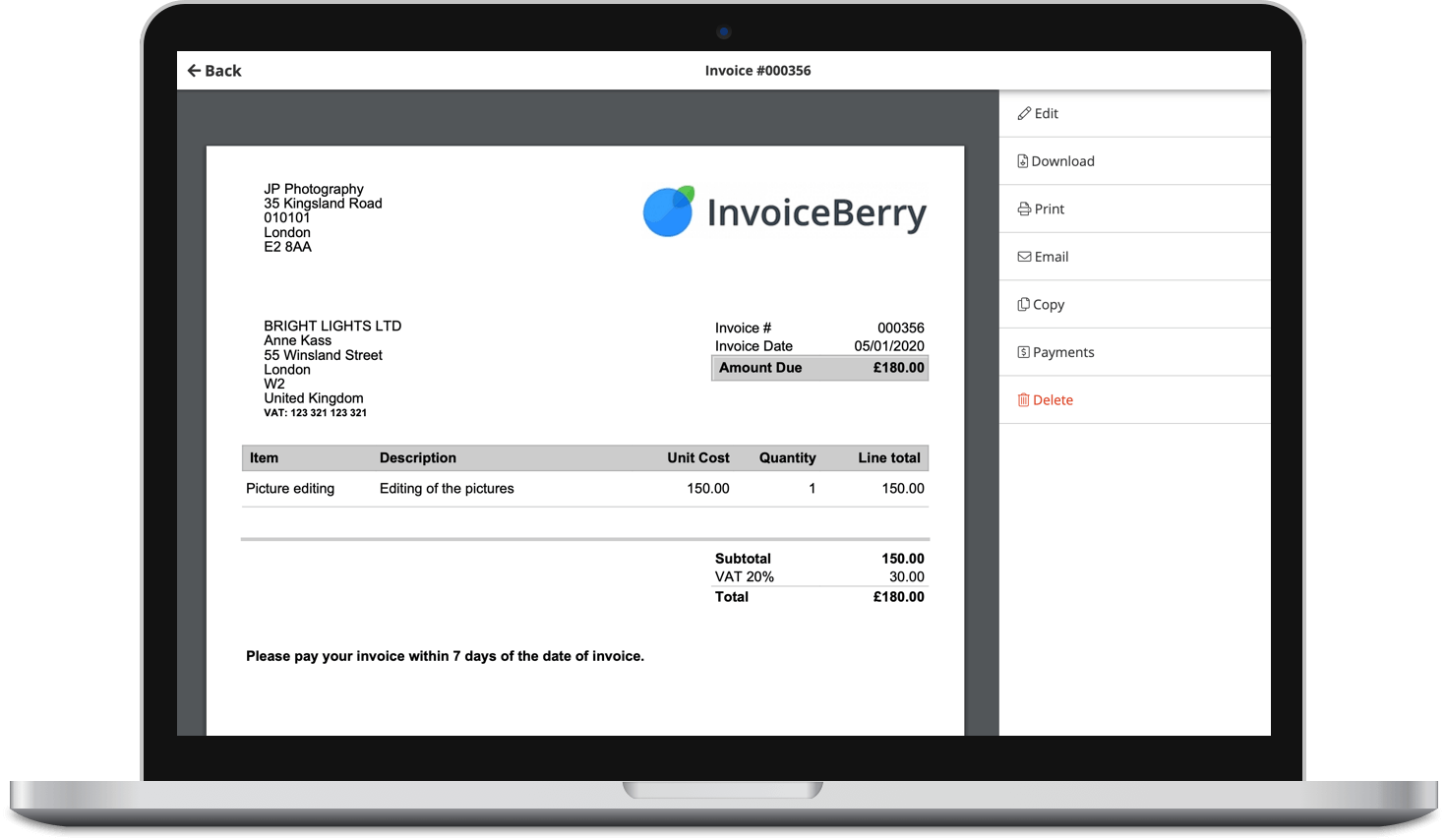 Send professional-looking invoices
Accept online payments with ease
Keep track of who's paid you
Start sending invoices
Make sure to check these headlines and enjoy the first days of spring 🙂
Small Business
1. If you're a small business owner who uses Apple devices, you may be in need of invoice templates in Numbers format. Check out here our brand new invoices templates.
2. Asking a client to pay an invoice isn't an ideal situation. It's always better to make sure you get paid on time and avoid the awkward situation. Check out this article to find five big reasons you may not be getting paid.
3. When you are starting a business your checking account shouldn't burden you with hidden costs and fees. Here's a list of free business checking accounts that are a great choice for small businesses and startups.
4. Project management tools help teams collaborate and work faster from wherever they may be working. You may want to check these 46 project management software to streamline your work in 2021.
5. You need to promote your products as a small business owner. It doesn't matter whether you're looking to collaborate with an influencer or searching for that next guest post opportunity. You need tools to help you launch those successful marketing campaigns. Here are email finder tools you should check out to get the contact details of the people who can help you reach your marketing goals.
Freelancing & Entrepreneurship
1. Accurately tracking billable hours is a way for you to make sure you are adequately paid for the work you do for them. Check out what billable hours are and tips on how to track them
2. Put your best foot forward and impress clients with this article on Freelance Portfolios – 15 tips to get you above and beyond the competition!
3. Wondering how an accidental entrepreneur made his profit? Make sure to check out this article and find the best lessons from Branded Kelley and his 15-year journey as a webpreneur.
4. LinkedIn is one of the best platforms for networking and just recently announced their plans to make the platform freelancers friendly. If you're a freelancer, make sure to read this.
5. First-time entrepreneurs can't afford making too many mistakes when it comes to managing their money. Here's how to avoid financial missteps on your entrepreneurial journey.
Marketing
1. Small business owners know very well what it means to wear multiple hats. There's plenty of things to take care of and sometimes we pay the least attention to the most important ones like social media marketing.
2. Wondering how small businesses can take an advantage of blockchain and how it can transform their digital marketing? Make sure to check out this article.
3. Modern businesses often hesitate whether they should hire a marketing agency or build in-house marketing team. Check pros and cons of hiring an agency and developing an in-house team.
4. Having a powerful marketing plan will help you set to promote and market your business more effectively. Here are some of the best tips on how to shake up your old marketing strategy.