Small Business And Freelancing August Roundup
Written by Sunbla Khan on August 18, 2023
Welcome, to a month full of joy and cheerfulness!
This month we have gathered some of the latest and greatest news and tips for small businesses and freelancers. Check these headlines and enjoy the lovely weather of August! 🙂
Try our online invoicing software for free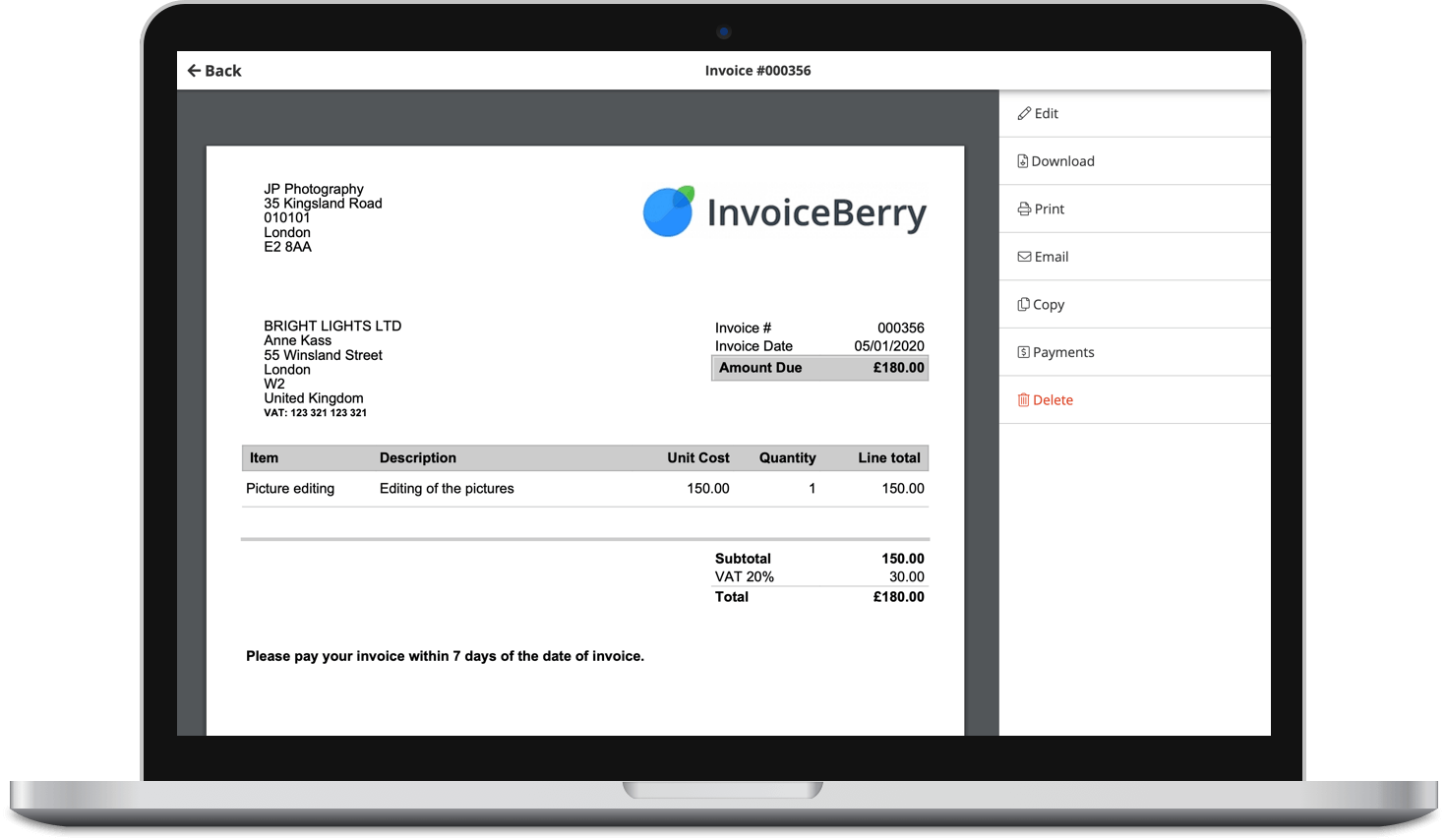 Send professional-looking invoices
Accept online payments with ease
Keep track of who's paid you
Start sending invoices
Small Business
1. As a small business owner, it's always great to follow valuable tips and tricks to boost your productivity and organization, leading your business to grow in the right direction. We have some valuable tips and tricks for small businesses that are a must-read. These insights will help you run your business efficiently and achieve success.
2. This article focuses on the benefits of owning a small business, including the opportunity to pursue your passion. As a business owner, you have the power to establish rules and regulations, which contributes to building confidence in your personal and professional life. Discover how owning a small business can lead to doing what you love and fostering self-assurance in various aspects of life.
3. Small businesses provide employees with a benefits package to attract and retain skilled individuals. This package typically comprises health insurance, paid time off, retirement plans, and other offerings. Financial benefits are a significant incentive for employees, while ancillary benefits may seem to reduce an employee's salary. You can read the full article to delve further into small business employee benefits.
4. To start a successful small business, having multiple plans is crucial to find the right fit. Adequate funding is vital, and online-based ideas are ideal as they can be managed from a personal computer. While formal education isn't necessary, possessing desired skills, like woodworking and sewing, is essential for certain businesses.
5. As a small business owner, you understand the importance of effective marketing to stand out in a competitive landscape. Targeting the right audience is a crucial strategy for success. Social media advertising is a popular and effective online marketing tactic where you can post about your business or create ads on social media platforms.
Finances
1. AI and machine learning are improving invoice processing, benefiting businesses in many ways. They automate tasks like data entry, categorization, and duplicate detection, leading to more accuracy, time savings, and increased department productivity. Embracing AI in invoice processing can revolutionize financial processes, improve efficiency, and drive business success.
2. Financial management is about managing a company's money to be successful and comply with rules. It involves creating a financial plan, tracking profits, liquidity, and risk, and making smart choices. Effective financial management helps with decision-making and controlling the company. Startups and big companies must make good financial decisions to achieve their goals.
3. This article discusses how to choose a financial advisor in the USA. It emphasizes the importance of understanding your financial needs, the types of financial advisors available, and the services they offer. The article also suggests researching advisors, considering their credentials, and asking key questions before deciding.
4. This article helps you to manage operations and sales planning for the business on a large scale. It provides all the strategies and techniques needed to properly implement suitable and effective processes for the company using the right tools.
5. Business finance involves raising and managing funds for a company. The financial manager plans and analyzes to balance profitability and risk. Short-term operations focus on budgeting and forecasting, while long-term financing can be through bonds or stocks. The main goal is to make good financial decisions that benefit the company and its stakeholders.
Freelancing & Entrepreneurship
1. This article emphasizes the importance of keywords for freelancers' success. Keywords act as the bridge between freelancers and clients, defining their services and expertise. These words showcase a freelancer's skills, experience, and passions, making them the ideal candidate for specific jobs.
2. In today's fast-paced world, freelancing has emerged as a popular career option, allowing people to work without the constraints of traditional employment. It provides the freedom to work on projects that align with one's interests and grants complete control over one's career. Freelancers enjoy the flexibility to work on their terms and schedule, making it a desirable choice for many. Also, honing freelancing skills can lead to a successful career.
3. As an SEO freelancer, your job is to improve online content rankings for easier user discovery. Gain expertise through courses and industry experts, and use social media and job boards like Upwork to find freelance opportunities. The article provides a guide on how to become a successful SEO freelancer.
4. Freelancing offers the opportunity to be self-employed and work on various projects. Some top tips on freelancing that will help you as a successful freelancer are: To succeed, focus on your strengths and create a portfolio to showcase your expertise. Set fair pricing to meet your needs and avoid bidding on projects undervalue your skills.
5. New freelancers face challenges, such as demanding clients, self-discipline, online presence, project consistency, client losses, work-life balance, time zone management, payment reliability, and avoiding scams. To succeed, freelancers should be professional, manage time well, use social media for marketing, and set clear goals with international clients. Overcoming these challenges requires a positive mindset, preparation, adaptability, and a proactive approach to freelancing.
Marketing
1. Video marketing provides numerous advantages for construction and trade businesses. The 10 creating ways to use video marketing to promote your trade business are: To effectively promote their services, they can use creative strategies such as behind-the-scenes tours, expert interviews, how-to guides, safety tips, before-and-after transformation videos, and showcasing community events.
2. The blog post has explored the differences between cold email software and traditional sales tactics for businesses. Cold email software is scalable and cost-effective, while traditional sales tactics offer a personal touch and quick responses. The best approach depends on a business's goals, audience, and resources.
3. Webflow is an excellent tool for content marketers who want beautiful landing pages and blogs without coding. It's easy to use and has customizable templates for all levels. Webflow helps with SEO so that more people can find your content online. You can connect it with tools like BlogHandy or email marketing to work better.
4. Marketing is creating and delivering valuable products or services to customers. There are five main marketing concepts: Production, product, selling, marketing, and societal. Production focus on low cost and availability, product emphasis on quality and innovation, selling aggressive promotion without considering customer needs, marketing a customer-first approach to providing better value than competitors, and societal considering society's welfare. Each concept has its benefits and risks for businesses.
5. The article provides a guide to content marketing. Content marketing is a way for businesses to attract and engage their customers by creating valuable and relevant content. This content can be blog posts, articles, videos, or social media posts. It helps businesses build trust with their audience and establish themselves as experts in their industry.
We hope you found our small business and freelancing August roundup informative and updated. It will help you to grow your business with the right financing, marketing, and tools. Stay tuned for the next one!
Small Business Finance 101
Download our free guide to learn the fundamentals of finance that will help make your small business more efficient and successful.