Small Business And Freelancing March Roundup
Written by Simona Martinov on March 04, 2022
Welcome to March and a new load of news for all our small business owners and freelancers.
Small Business
1. Not only has invoicing become obligatory for small businesses and freelancers, it's a great way to track your income and expenses, stay on top of your taxes and so much more! So make sure to read these 8 invoicing trends to follow and stay up to date in 2022.
Try our online invoicing software for free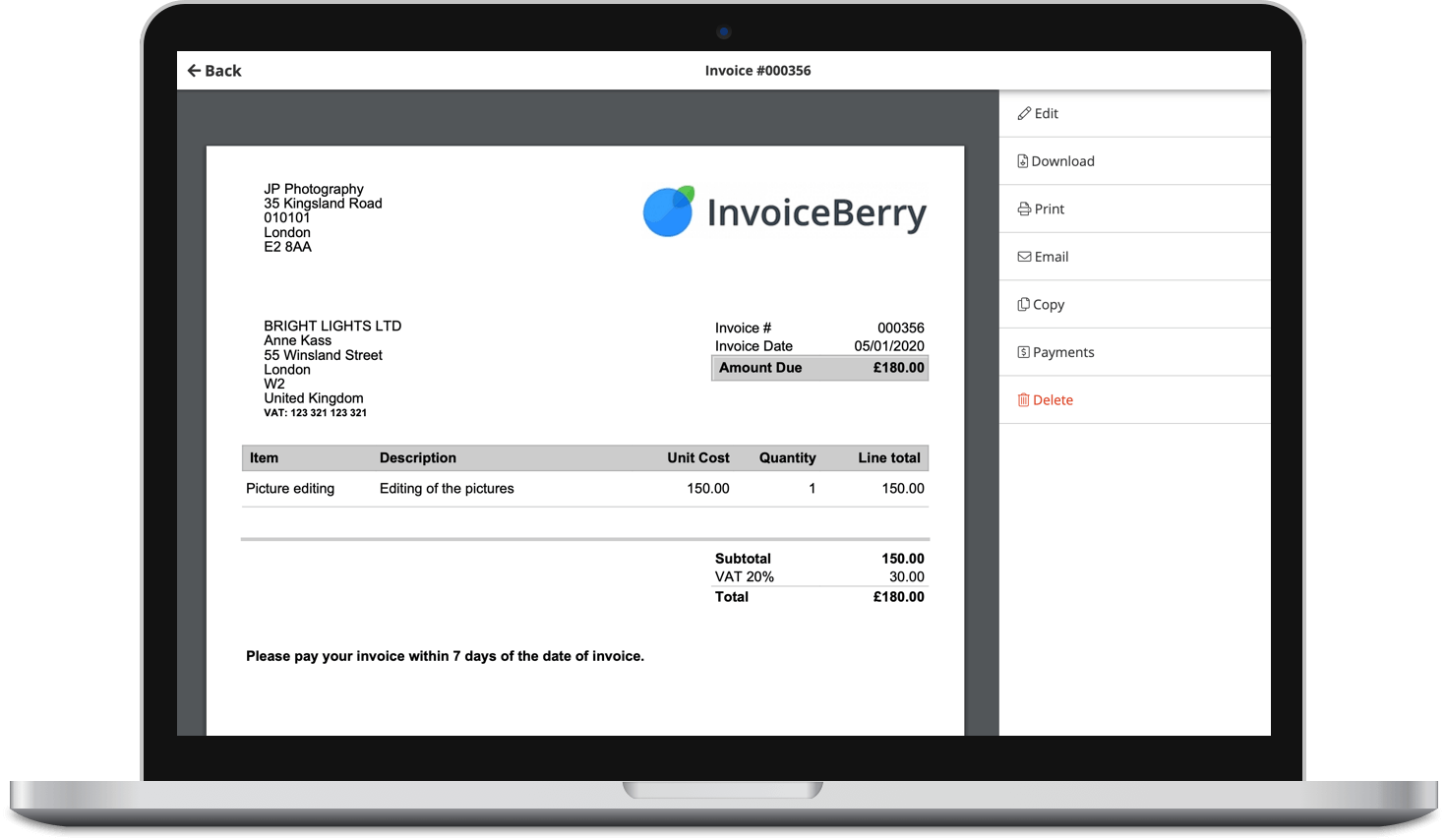 Send professional-looking invoices
Accept online payments with ease
Keep track of who's paid you
Start sending invoices
2. Here are some great news for our Canadian small businesses. Just yesterday, 3rd of March, the Canadian prime minister Justin Trudeau announced the launch of Canada Digital Adoption Program – an investment of $4 billion created to support 160,000 small businesses over the course of 4 years.
3. Insurance is crucial for all small businesses because it is used to protect against the risk of a contingent or uncertain loss. If you want to find out more about this form of financial protection, read more here.
4. In this article, Meta shares its findings from the company's global state of small business study – and in includes data that shows that women-led small businesses are showing up with resilience.
5. Small businesses in Western Australia that were affected by public health and safety measures will be receiving support much sooner than initially anticipated, according to this article.
Finances
1.This article will focus on what you, as a freelancer, need to know about taxes and how to keep more money in your pocket when it's time to fill out the tax declaration.
2. If you're thinking of starting a small business or even an entrepreneur venture and need some financial resources to support your decision, then this article is for you!
3. This report maps out some financial predictions for 2022 as well as explored exactly what leveraged finance market in 2021.
4. The key to accumulating wealth is to form excellent habits, such as putting money aside on a monthly basis. Read more here to learn some intelligent ways to invest money.
Freelancing & Entrepreneurship
1.Whether you are looking into starting a blog or ecommerce website, it is best to figure out the most suitable platform for your business website.
2. Social media has given every person a chance to become a digital entrepreneur, including teenagers. Long gone are the days when teens were earning pocket money by working in coffee shops or selling cinema tickets after school. Social media is what changed everything, however this article isn't for teens only – no matter what your age is, hop on the train and learn all there is about the new and smart way to get to money quicker.
3. As a freelancer, you're in charge of so many different tasks – ranging from finance and payments, managing clients and teams so that's why we went out and found 5 tools to help automate your tasks.
4. If you're juggling a freelancing or any other work from home and small kids, we have some time management tips for you here.
5. If you're a freelancer in India and need some help with taxes, make sure you read this article. It talks about everything from filing a tax return to calculating taxes.
Marketing
1. This guide will teach users how to provide digital marketing services to small businesses. It talks about everything digital marketing related, from setting up a strategy and getting to know your audience to keeping an eye out for your competition.
2. It's a numbers game when it comes to sales and marketing. Follow these measures to make your email business-ready, therefore establishing your reputation and increasing your unique visitors, and avoid losing potential clients.
3. Are your sales going down despite your best efforts? Maybe it's time to change your marketing strategy: Hotel Chocolat is sharing some marketing strategies that surged their profits to a fantastic amount of 40%!
4. Ad Age is tracking how marketing industry is reacting to the Ukrainian invasion.
Hope you found our small business and freelancing March roundup informative and tune in for the next one! 🙂
Small Business Finance 101
Download our free guide to learn the fundamentals of finance that will help make your small business more efficient and successful.