Small Business and Freelancing Roundup: Week of 29/05/20
Written by Aleks on May 29, 2020
Even though many businesses are already reopening, there are still many small business owners and freelancers who are struggling financially. Let's check our weekly roundup for the latest news and tips for small businesses and freelancers.
Small Business
1. Webinars have become very popular among different companies who run them in order to generate sales and engage the audience. Here's how to run your first webinar.
Try our online invoicing software for free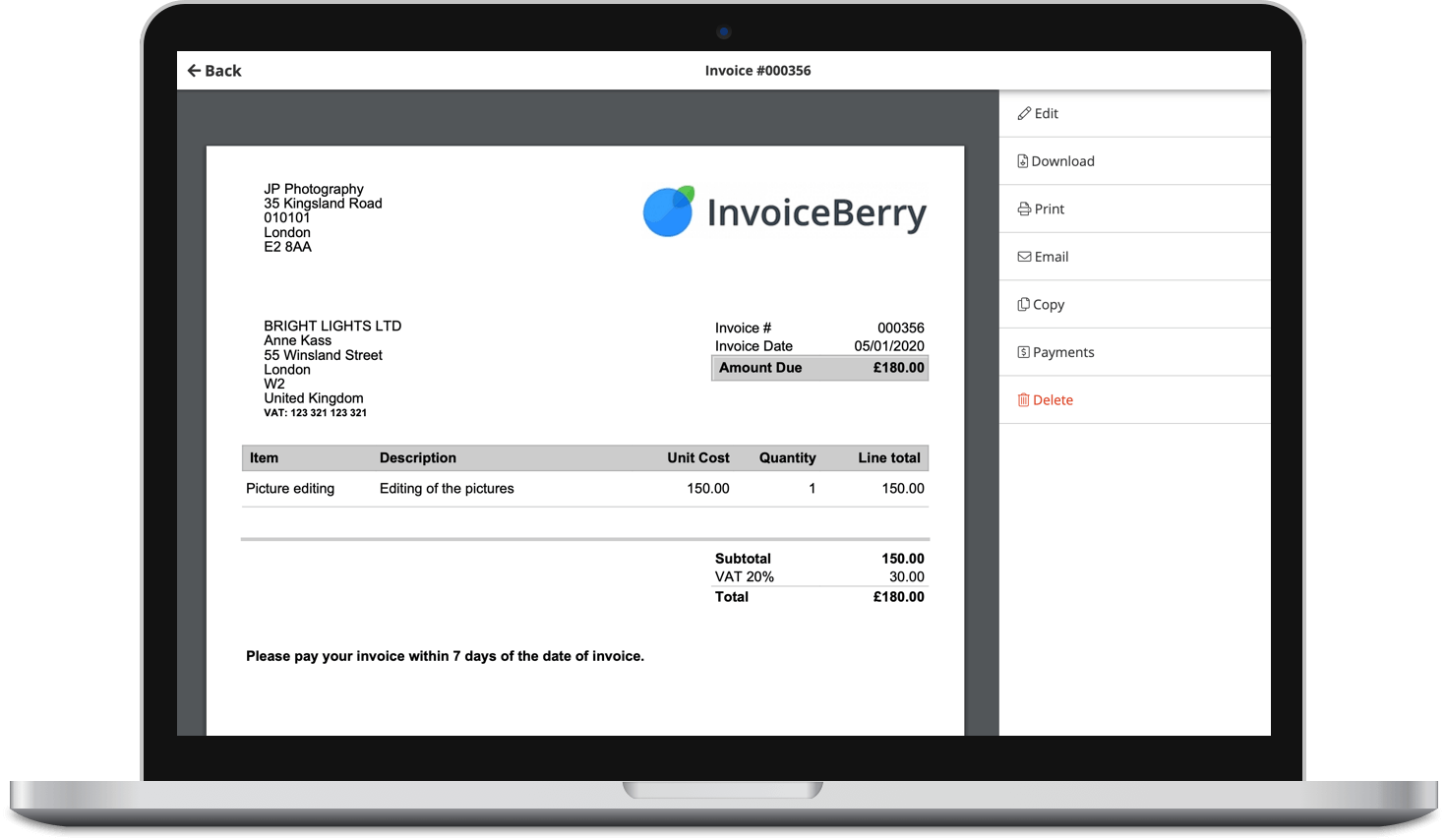 Send professional-looking invoices
Accept online payments with ease
Keep track of who's paid you
Start sending invoices
2. Invoicing software can speed up your accounting process and save your time. Click here to read an in-depth overview of InvoiceBerry software.
3. Digital marketing is constantly evolving and companies should always be up to date with the newest trends. Check here over 10 digital marketing trends for 2020 and 2021.
4. Landing pages increase conversions and improve brand awareness. Make sure to check the best landing page tools in 2020.
5. Providing outstanding customer service helps to build a loyal customer base and attract new customers. Here's how to offer excellent customer service on a budget.
6. Wondering how to have your PPP loan forgiven? This article shares everything you need to know about Paycheck Protection Program loans.
Freelancing & Entrepreneurship
1. As a freelancer, you need to take care of your finances, make sure you get paid on time, arrange your working hours and more. Here are 10 apps that will make your life easier as a self-employed.
2. If the current situation made you realize you love working from home and want to become a professional freelancer, here's how to make it happen.
3. Would you like to become a UX freelance consultant but don't know where to start? Check the story of Jason Kogan who works with companies like Walmart or Staples.
4. Self-employed and independent contractors can now apply for the Pandemic Unemployment Assistance. Here's all you need to know before applying.
5. Becoming an entrepreneur in your 50s and 60s can be the best time to do it, so if you're considering launching your own startup make sure to have a read here.
6. As a freelance beginner, you should make sure you start off the right foot. Here's what to keep in mind before your first gig.
That's it for today! Tune in next week for more!