Small Business and Freelancing March Roundup
Written by Aleks on March 05, 2021
Happy Friday! It's first week of March and like every month we collected the best news and tips for small business owners and entrepreneurs.
We also would like to announce that we have launched a new InvoiceBerry help centre where you can find i.a. step-by-step tutorials on how to create an invoice, accept payments, customize your invoices, and much more!
Try our online invoicing software for free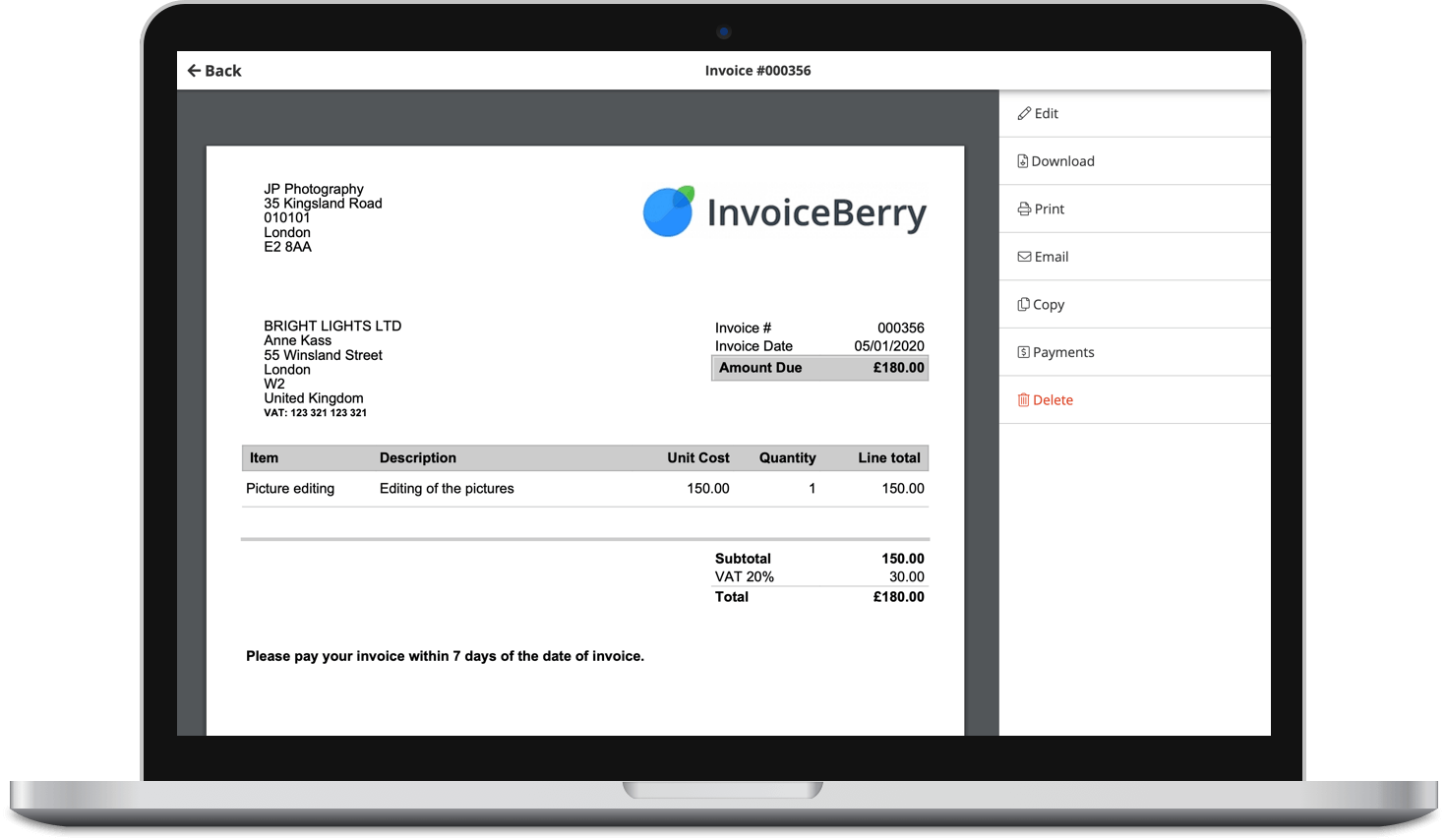 Send professional-looking invoices
Accept online payments with ease
Keep track of who's paid you
Start sending invoices
Small Business
1. QuickBooks is one of the most popular small business accounting solutions in the market. But it's not perfect for every small business owner. Check out QuickBooks alternatives available on the market.
2. Rishi Sunak has announced a new plan to support small businesses in the UK. Here's what you should know about UK Spring Budget 2021.
3. If you just launched a start-up, one of the best things you can do to attract new customers is to send out branded promotional gifts. Here's a list of freebies you could give away to build your brand and presence.
4. The importance of small business in the US economy is enormous. Click here to find which businesses were the most affected by the pandemic.
5. If you're wondering how you can save up more cash as a small business owner, you may want to check these 19 tax deductions and how to pay lower taxes.
Freelancing & Entrepreneurship
1. The Small Business Administration released a new loan calculation formula for PPP loans for self-employed. Check out more details here.
2. In the past year, freelancing has emerged due to COVID-19. More and more people are now considering freelancing. Check out this article to find out why the freelance economy keeps blooming.
3. Do you use Payoneer as a freelancer? Here's what role Payoneer plays in the freelance revolution.
4. According to Mark Zuckerberg, passion is the key to success. Find out how entrepreneurship is about finding a passion and what questions entrepreneurs fear to ask.
5. If you're launching a new business and you want to create unique, trendy graphics for your page, make sure to check out these 7 graphic design trends in 2021.
Marketing
1. Do you wonder how your competitors are getting revenue from email marketing? Here's a list of do's and don'ts when it comes to e-commerce email marketing.
2. Having a decent online presence for your business is essential. Check out how to attract new clients and grow your business with this marketing strategy.
3. Artificial Intelligence (AI) can help you reach out to your target audience successfully. Find here how technology can boost your marketing.
4. Brining a new product to the market can be challenging. Follow these 6 steps to for the perfect product launch.
5. Some business owners decided to take a slower approach to digital transformation as they still haven't realized the benefits of working in the cloud.
Finances
1. Small business owners had to come through many challenges in 2020. Many had to tighten their belts by hiring freezes, layoffs, and other cost reductions or find alternative income streams. Here are a few of the top passive income ideas you can look into for 2021.
2. Small business owners wear lots of hats, which sometimes can have a negative impact on their company. Here are the top bookkeepers and accountants to watch in 2021.
3. Late invoicing, miscalculations, delayed payments, and even non-payments are the most common invoicing mistakes that can cause business owners to want to pull out their hair.
4. Increasing website traffic is crucial to the success of your venture. In the article here, you'll find some expert opinions on the matter.