Small Business And Freelancing March Roundup
Written by Sunbla Khan on March 10, 2023

Welcome to March, and Happy Women's Day!
This month we have gathered some of the latest and greatest news and tips for small businesses and freelancers. Make sure to check these headlines and enjoy the beautiful blooming season of spring! 🙂
Try our online invoicing software for free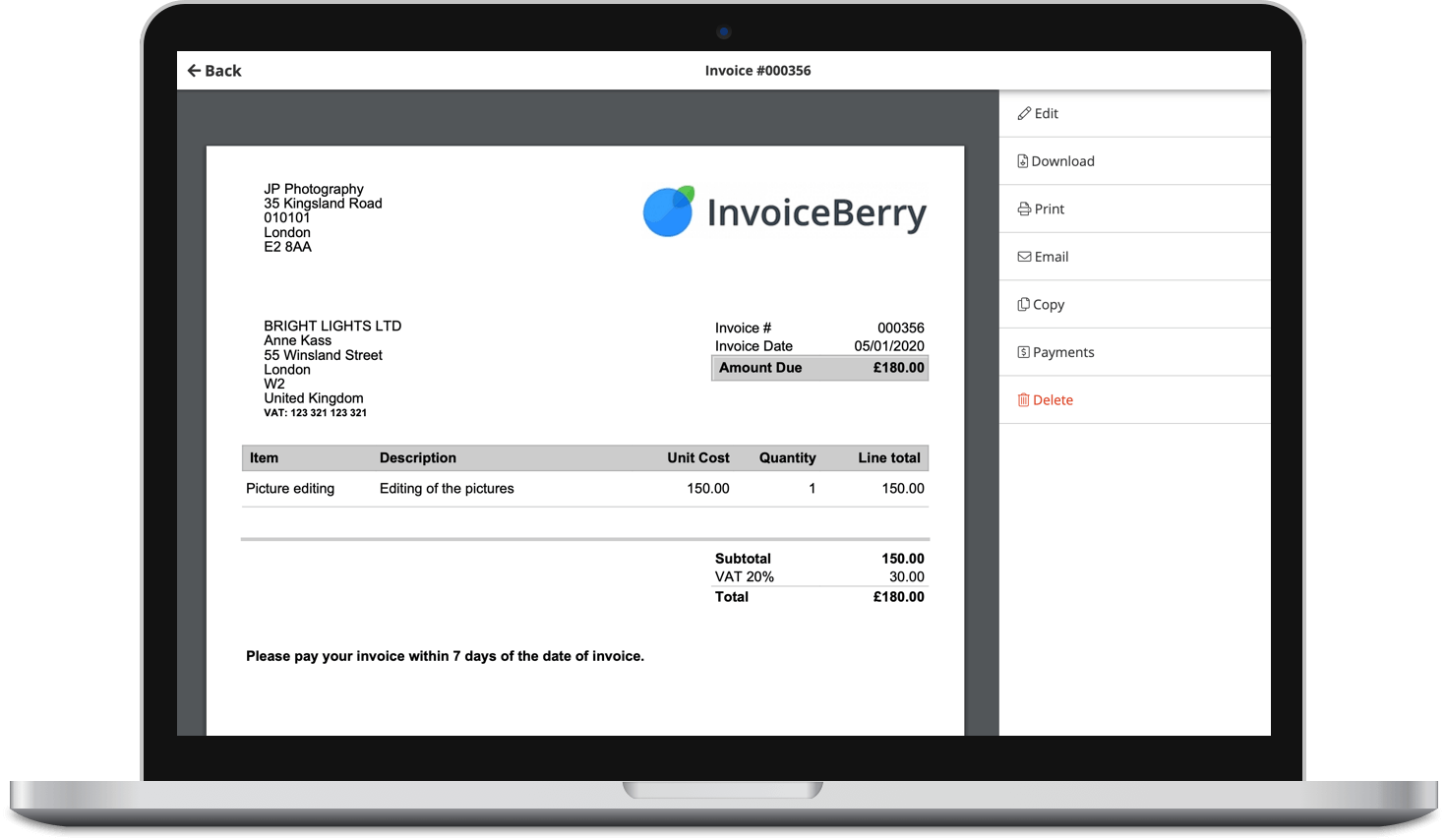 Send professional-looking invoices
Accept online payments with ease
Keep track of who's paid you
Start sending invoices
Small Business
1. If you are an expert in any specific field and have enough experience to help build someone up, a consulting business is the right fit for you. You can find everything from how to start a successful consulting business in 2023 to what it takes to build a successful business as a consultant this year in our article.
2. Are you considering beginning your own business? Here is an amazing guide on whether you should become self-employed in 2023: a guide by a small business accountant. A must-read for every beginner to ponder different angles for their small business success.
3. In this article, we have talked about the 7 things business owners should consider before taking their business global. These tips will help you be well-prepared and equipped before expanding your established business across borders.
4. Starting a business is a tough and stressful process. This process includes several essential components that must be met to start a business and later do well. The beginning is crucial. But what makes a startup successful? Read the 11-step startup guide to know.
Finances
1. With rising inflation, worldwide banks have increased their interest rates; with that in mind, Business owners are preparing for a recession. While many are struggling to maintain the stability of their business. In contrast, there are these 7 top industries that thrive during a recession. What are those? Check out!
2. Whether it's buying life insurance to protect your income or picking the right insurance to cover business-related activities. It's important to be properly insured. Learn 8 reasons why it's essential for entrepreneurs to have reliable life insurance coverage.
3. What to do when your business starts to face debt challenges. Is voluntary liquidation helps? Yes, it can help to relieve you of the stress of business debts and other dilemmas. Contact an expert and explore your options for company rescue before things get worse. Read more about voluntary liquidation here.
4. A small business loan can provide the money you need to reach your goals and grow your business. In this article, we have talked about the best business loans of march 2023.
Freelancing & Entrepreneurship
1. Now that the time is changing, many people keep shifting to the freelance world. Employees prefer freelancing work over traditional jobs. However, there always come cons with pros. Read our guide to know a detailed list of the strengths and shortcomings of each one.
2. Mobiles applications is one of the best strategy to engage with your customers. Yet, why is it that even with its growing demand, some mobile apps still lack potential? The reason is simple; it's not marketable enough. This is where mobile testing tools come in handy to manage your mobile app strategies. Go through these top mobile app testing tools.
3. Many people hire skilled WordPress developers to create high-quality websites. But why? You can create a website with WordPress on your own too. In this article, The function of a WordPress developer and reasons to Hire A WordPress Developer is discussed.
4. There are loads of women entrepreneurs you should be keeping a watch on. They are the future of our everlasting business world. Let's look at the 15 Women Entrepreneurs to Reckon in 2023. powerful women entrepreneurs you need to follow today.
Marketing
1. If you're a small business owner, you should know that marketing is an effective way to broaden traffic and increase exposure for your brand. Even so, budget-friendly marketing is challenging. Don't know where to begin? We're here to help. Read our finest blog on 9 low-cost marketing ideas for small businesses.
2. When it comes to marketing, Marketers tend to go more for SMS marketing as it is the fastest way to reach your customers directly through their phone. Here is our article to help you start your own SMS marketing campaign.
3. Social media has many benefits that affect building your branding strategy. Here in our blog, you can find the use of social media marketing for small businesses.
4. Every entrepreneur has something that empowers them to keep working on their business every day. Jesley Chua, group chief financial officer at ONE Championship, discusses her business strategy and outlook for ONE Championship in the US and Asia.
We hope you found our small business and freelancing March roundup informative and updated. Stay tuned for the next one! 😉