Small Business And Freelancing May Roundup
Written by Sunbla Khan on May 12, 2023
Here's to the month of flowers, sunshine, and warmer weather. But that's not all; May is also the month to celebrate all the amazing mothers! So, whether you're a business owner or a freelancer, there's no better time to check out some of the latest news and tips to help your small business bloom this season.
Small Business
1. In this ultimate guide, we'll walk you through the benefits of accepting online payments. It also provides tips for choosing the right payment platform for your business. By accepting online payments, you can streamline your payment processes and expand your customer base beyond your local market. Don't miss out on this valuable information – read on to learn more!
Try our online invoicing software for free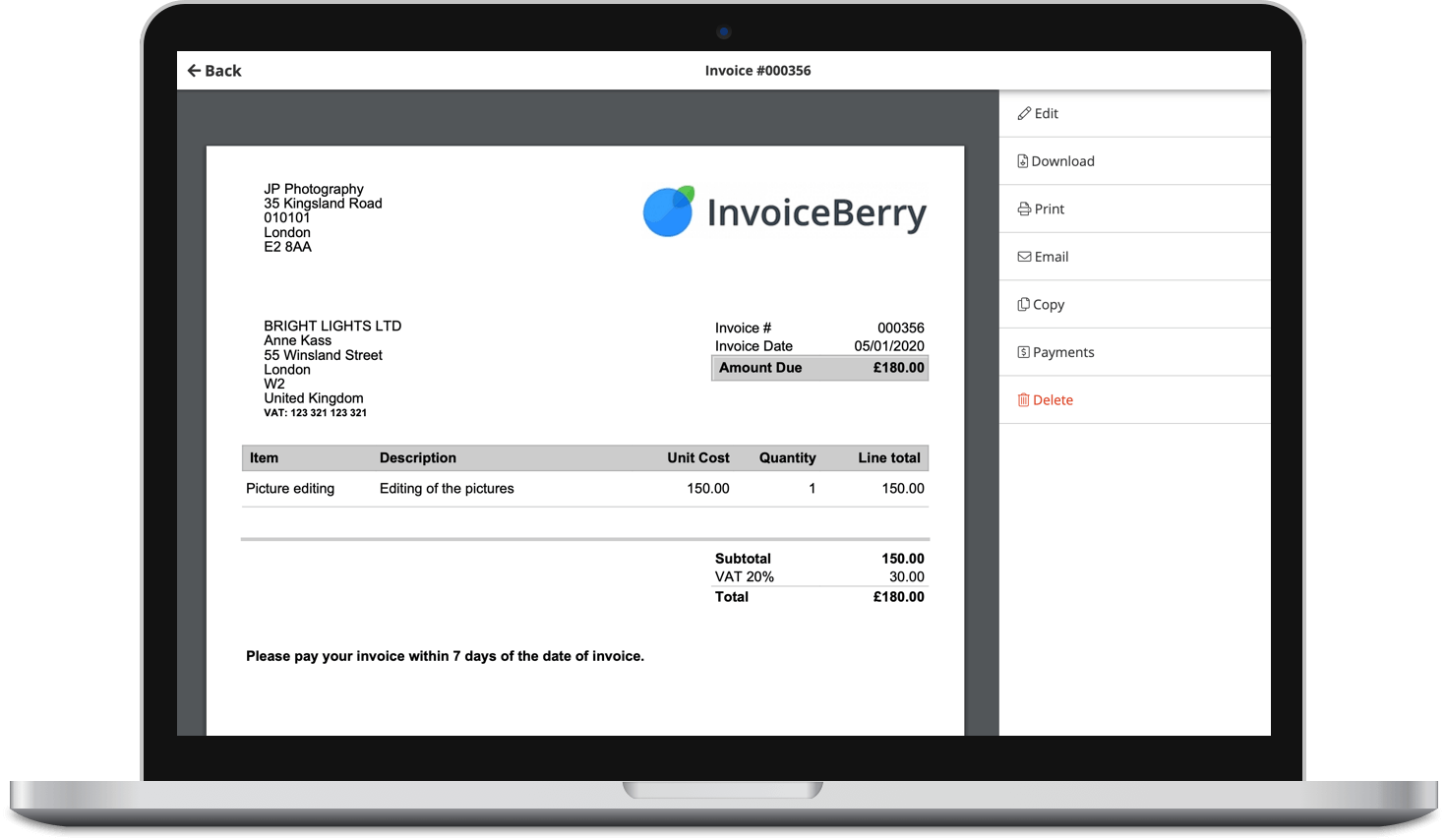 Send professional-looking invoices
Accept online payments with ease
Keep track of who's paid you
Start sending invoices
2. AI in accounting is revolutionizing how accountants work. It is making their jobs easier and more efficient. By automating tasks such as data entry and reconciliation, AI frees up time for accountants. So, let the bots do the grunt work while you focus on the important stuff that requires human expertise! Keep reading.
3. Happy customers are the cornerstone of any successful business. It only takes one unhappy customer to spread the word and ruin your reputation. So, it's crucial to prioritize customer satisfaction and go the extra mile to ensure satisfaction. This article outlines some proven tips and tricks for boosting customer satisfaction to keep those sales coming in and grow your business.
4. Microenterprise owners are feeling inflation pressure, rising interest rates, and fears of a recession. According to Alignable, those polled are seeing lower sales, profits, and customer counts, leading to struggles to pay rent. It's not all doom and gloom; as Chuck Casto suggests, small business owners can take this as an opportunity to innovate and adapt to the changing market. Give a read to try that wacky business idea you've had in the back of your mind. It might be the thing that saves your business!
5. Starting a business can be overwhelming, but our 11-step guide will help take the guesswork out of the process and set you up for success. One way to grow your business is through partnerships with complementary businesses. This can help get your products to customers faster. So, put on your entrepreneurial hat and prepare to take your business to the next level!
Finances
1. Getting paid on time can be a major headache for small business owners and freelancers. However, sending polite email reminders can ensure payment while maintaining good client relationships. This article provides six tips and late payment email templates to help you be professional, respectful, and effective!
2. Tax season can be stressful, especially if you expect a hefty refund. But what if you could access some of that money early to ease the financial burden? That's where income tax loans come in. With so many providers, it can be overwhelming, but by considering factors like interest rates and fees, you can find the right lender to meet your needs. Read on to learn more!
3. Managing finances can be daunting for small business owners, but fear not! Whether you opt for debt or equity funding, keeping an eye on your books and maintaining good credit is important. And remember, a stable business means a happy business owner! Here are the 10 practical tips to help you stay financially healthy.
4. Are you a small business owner feeling the squeeze of inflation? Don't fret! There are ways to improve cash flow and secure funding, even in tough times. As a financial management expert at Intuit QuickBooks, there are businesses thriving by making simple operational changes and using user-friendly tools. Read on to learn how to give your business the financial cushion to weather any storm!
Freelancing & Entrepreneurship
1. Are you tired of spending hours creating invoices and worrying about errors? Then it's time to automate your invoicing process! Not only will it save you time and energy, but it will also improve your cash flow and enhance your overall business operations. So, don't waste more time and check these 11 ways to automate your invoicing process!
2. Blogging is a powerful tool for small businesses to enhance their SEO and drive growth. It is a great way to establish authority, generate leads, and boost your ranking on Google. Read here, and explore how blogging can improve your SEO and reap the benefits.
3. Freelancing can be a great way to earn money, but avoiding common mistakes is important. Bruce Barringer says treating your freelancing as a business is crucial to financial success. So, avoid financial pitfalls and thrive as a solopreneur! With millions of Americans now working for themselves, avoiding these eight costly missteps is essential.
4. Being an entrepreneur can be scary, but don't forget to trust your gut! It's not just about impulsively making decisions, but rather, relying on your intuition and recognizing signs that something isn't right. When you learn to trust your gut, you can make confident decisions even in uncertain times. So go ahead, take that leap of faith, and read on to discover 7 reasons why trusting your gut could be the key to starting a successful business.
Marketing
1. In these tough times, marketing your business can be challenging but not impossible. Recession often forces marketers to adapt to new changes in their strategies, but halting marketing efforts can be detrimental in the long run. With the right preparation and marketing approach, your business can survive and thrive despite the recession. Read out to learn some valuable tips and tricks to market your business during a recession.
2. B2B sales can be long and arduous, especially in an uncertain economy. However, some data-driven marketing strategies can help you accelerate your sales cycle. So let's break free from traditional sales cycles and revolutionize your B2B sales strategy!
3. Small local businesses face unique challenges when it comes to marketing. Expensive advertising campaigns and generic marketing techniques may not resonate with local consumers. Investing in ineffective marketing strategies can be a waste of precious resources. So if you're a small business owner looking to make the most of your marketing efforts, keep reading!
4. Do you need help to make your mark on social media? Crafting an effective content strategy is the key to turning your followers into true fans. By identifying your goals, and creating valuable posts, you can build a plan that grows your brand and business. While there's no one-size-fits-all strategy, this article will guide you through the process of developing a long-term plan that works for you.
Thank you for keeping up with our May roundup on small business and freelancing, which we hope was informative and up-to-date. Keep an eye out for our next roundup!
Small Business Finance 101
Download our free guide to learn the fundamentals of finance that will help make your small business more efficient and successful.