The Top 7 Industries That Thrive During a Recession
Written by Marya Sutimi on March 06, 2023
Central banks worldwide have increased their interest rates in response to rising inflation in the past couple of years. The awareness of potential recession in 2023 has started, forcing people to learn more about the impact of a recession and how they can prepare for it the best way possible.
What is a recession? What can be the cause of it? How can you prepare for a recession to maintain stability despite the economic downturn? What are the top industries that thrive during a recession?
Try our online invoicing software for free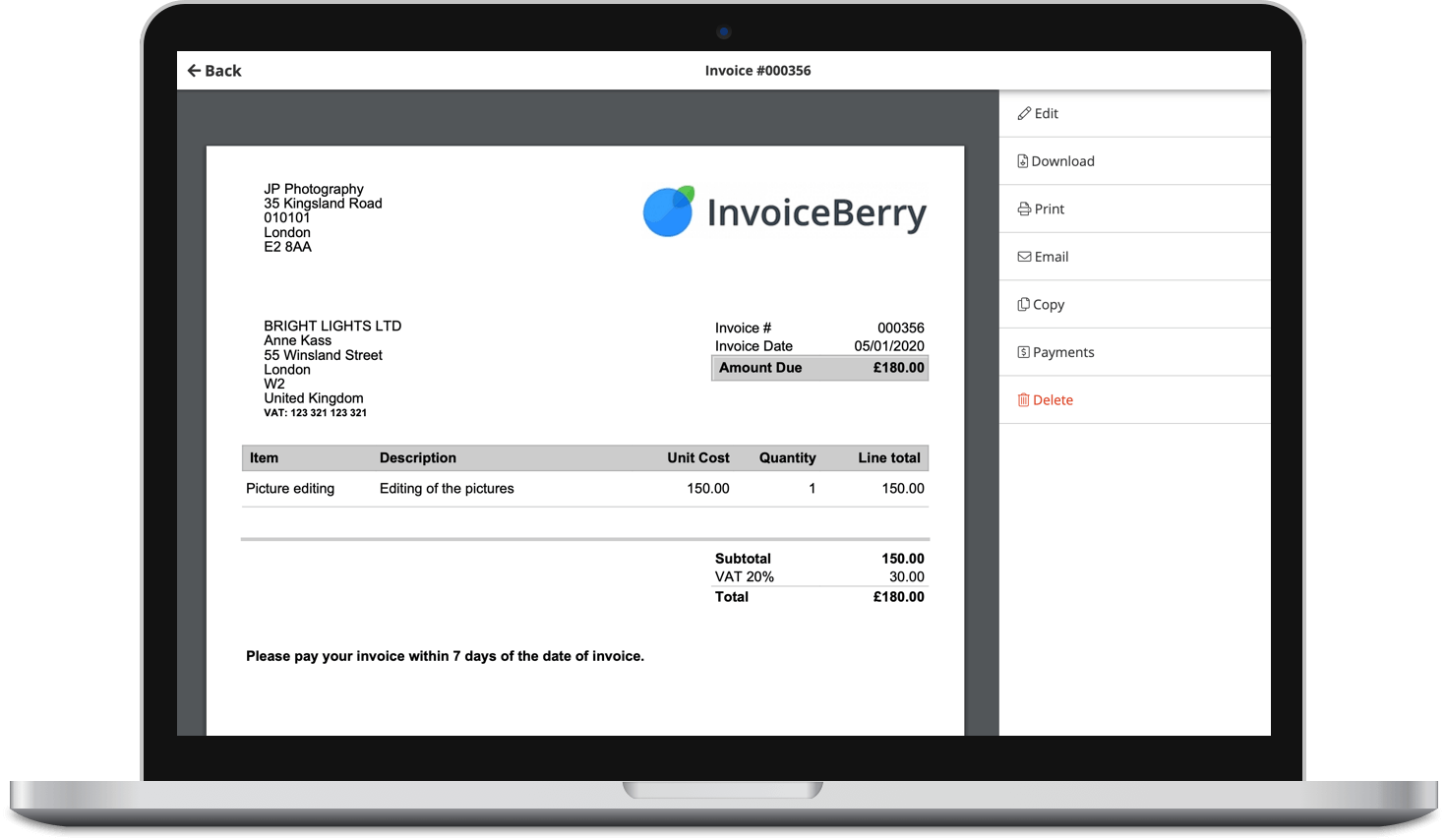 Send professional-looking invoices
Accept online payments with ease
Keep track of who's paid you
Start sending invoices
While a recession can have widespread impacts on an economy, it may not affect everyone in the same way, as the impact on individuals and businesses may vary depending on several factors. Whether it has to do with the industry, employment status, or financial situation, these are the topic we will highlight in this article.
In this post, we're going to highlight what a recession is and why and how we can prepare ourselves to avoid the severe impact of the potential recession in the future. So, here are some things you need to know about recession and the industries that thrive despite the potential economic downturn!
What You Need to Know About Potential Recession
There are some factors that could cause economic downturns, including a recession. From the changes in customer behavior and shifts in government policy to global crises, living in such uncertainty about the economy makes us learn more about how it's better to acknowledge the potential recession and prepare for it in advance.
It wasn't too long ago when we got hit by the COVID-19 pandemic, which forced us to adjust our everyday lives as it tremendously impacts the global economy and our daily basis. Ultimately, it's important to stay informed about economic trends and prepare for potential challenges, regardless of whether a recession will occur anytime soon.
Whether you want to start maintaining a diverse investment portfolio or building up an emergency fund, it's always better to make an extra effort to save you from the hassle when the recession happens. Whether you're an entrepreneur who wants to recession-proof your business or an individual who wishes to secure your job, it's always best to prepare for the worst while hoping for the best after all.
The impact of a recession may vary depending on several factors. During a recession, some industries may experience a significant decrease in demand while others may remain relatively stable or even boost their demands for their products and services. Understanding the impacts or the potential to pivot can tremendously help you when a recession occurs.
Why It's Better to Prepare for a Recession
From the potential job losses to business closures, there are many negative impacts that could potentially harm individuals and businesses. Preparing for a recession in advance can help mitigate its impact on them. Here are a few reasons why it's better to prepare for a recession starting now!
Job security. Some companies and businesses may cut jobs or reduce hours to save money during a recession. Preparing it in advance will give you a chance to secure your current job or business so you can have a plan in place to pivot or change strategy whenever necessary.
Financial stability. From stock market declines to the bubble in the housing market and other investments, a recession can take a toll on your finance when it occurs. By preparing beforehand, you may be able to adjust your financial plan by paying off your debts in advance or saving up for an emergency fund to help weather the storm when it happens.
Business continuity. It's especially important if you're a business owner who may be tremendously impacted by a recession. We've learned the hard way how severely travel and tourism, and some other industries got hit by the recent pandemic. Preparing for a recession can help ensure your business can continue operating despite the potential economic downturns.
Working on risk management, especially one that involves the potential recession, can help you understand how to avoid the severe impact that may be caused by it. More importantly, you can also explore the ideas of how you and your business can thrive despite the challenges in the economy.
7 Industries That Thrive During a Recession
During a recession, there are some industries that may be minimally impacted by the economic downturn. Some industries may even thrive and grow fastly during a recession, making them the safest industries to choose that are both profitable and recession-proof.
Most of the industries that thrive during a recession are also what we consider essential industries that won't be affected by the shift of trends or economic challenges. For instance, industries that provide essential goods and services tend to be more resilient than others that rely heavily on customer spending, like luxury goods.
In this section, we're going to list some top industries that can still potentially thrive during a recession. What are those? Check this out!
1. Healthcare
Healthcare is an industry that is always in demand, regardless of the state of the economy. While no industry is truly recession-proof, healthcare is an essential service that people continuously need and demand.
Even during a recession, people will still require medical care for their chronic conditions or acute illness despite the economic hardship. On top of that, governments also often increase their spending on healthcare as people tend to be more reliant on public health services due to loss of income and healthcare coverage.
With the technological advancement in the healthcare industry, the opportunity for businesses to provide innovative solutions in this sector can help maintain demand and revenue during a recession.
So, whether you want to take a course as a nutritionist and start your own business or develop a health-related app through your startup business, the opportunity of thriving during a recession in the healthcare industry is endless!
2. Education
While education spending may decrease during a recession as families and governments tighten their budgets, there are also several factors that can help the education industry thrive during a recession.
More often than not, people may become more focused on their job prospects during a recession as they seek education and training programs to improve their skills and boost their employability. As the traditional education models become more expensive, there may also be an increased demand for alternative education models through online courses and vocational training programs.
Online learning platforms such as Udemy or Coursera offer growth opportunities during a recession that may attract clients looking to upskill their knowledge in various subjects without spending as much money to get a degree at the university.
If you have special expertise in a certain subject, you can register on some online learning platforms to offer an online course for your potential clients. Alternatively, you can also build a brand as a coach and develop a website that allows your clients to join your online course and integrate it with other platforms like InvoiceBerry for online invoicing or Square for online payment.
3. Food and Beverages
While high-end restaurants may be severely affected during a recession, more affordable food options like fast food and casual dining restaurants tend to do well, making the food and beverages industry a safe option for the industry that thrives during a recession.
No matter the economic condition, people still need to eat, making the F&B industry a lucrative business despite the potential economic downturn.
Grocery stores and other food retailers may see increased product demand as consumers focus on more affordable options. Additionally, companies that produce essential goods like staple foods, beverages, and household items may continue to be steady during a recession.
Depending on the segment, the food and beverage industry may continually thrive during a recession as long as your business can adapt to changing market conditions. Their success also lies in the right onboarding of the hires, which is the result of asking the correct interview questions for food service.
One of the case studies about the adaptation of this business model in the F&B industry is when AirAsia, a Southeast Asian-based airline, opened Santan restaurant that serves their signature in-flight meals for the non-flyer customers on the ground. While their parent company was suffering during the pandemic, the restaurant has been thriving ever since.
4. Discount retailers
People tend to get vulnerable and start looking for more ways to save money during tough economic times like a recession. Under this circumstance, consumers often become more price-conscious and seek ways to stretch their budget on their daily needs.
Discount retailers like Aldi or Lidl in Europe or Walmart in the USA offer products at lower prices compared to their competitors, making them an attractive option for their cost-conscious consumers. They can survive during a recession by implementing several strategies that help them maintain profitability while offering affordable products to their customers.
By keeping their low costs through smaller store sizes or lower staffing levels, discount retailers can maintain profitability by offering cheaper options for their various products. Many of them also offer private label products that can be great alternatives for the same products with bigger brands.
During a recession, many customers are more willing to try discount retailers for the first time, as they look for alternatives to tighten their budget for their everyday purchases. Discount retailers can thrive during a recession, especially if they can provide a good shopping experience along with high-quality products at low prices.
5. Rental Services
Due to the nature of consumers looking for ways to cut their spending during a recession, rental services can be a great industry to explore as renting items can be an attractive alternative as it allows customers to use the item for a short period of time without making a large financial commitment for the products they need.
There are several types of rental services that may thrive during a recession, which include:
Housing rental, as many people can't afford a mortgage or they may be hesitant to purchase a house due to economic uncertainty. Rental housing offers a more affordable and flexible alternative as it allows people to save money on housing costs while maintaining the ability to move if necessary.
Car rental. People tend to be hesitant to make a large purchase like a car, so they prefer to rent a vehicle for short-term needs like vacations or business trips. Alternatively, ride-sharing platforms like Uber and Lyft can also be a great option for their transportation needs.
Clothing rental. Nowadays, consumers are more aware of sustainable fashion, which makes fast fashion companies less popular compared to a decade ago. Clothing rental services can offer a more affordable and sustainable alternative to purchasing new clothes. While luxury goods may struggle during the recession, Rent the Runway can thrive by offering an alternative to renting designer clothes through their subscription.
Equipment rental, as people may consider rental services for items like power tools, construction equipment, or home cleaning equipment instead of purchasing them outright.
While the demand for rental services may increase and thrive during a recession, there are also many factors that lead them to success, which is down to understanding your market segment and how you can streamline the solution for their problems during the economic downturn.
:
6. Children's Goods
People may prioritize essential products during a recession, and there is no doubt that some children's goods, like diapers and formula, are considered essential for parents.
Although parents may become more price-sensitive when it comes to their children's goods, clothing and footwear for their fast-growing kids are still necessities for them which may not be affected much by the recession.
Running a business focusing on children's goods can be a great way to start a recession-proof business, especially if you can offer the essential products that are always high in demand and diversify your product lines. As parents will likely become more cost-conscious, offering budget-friendly options for children's goods can also be an excellent way to thrive during a recession.
7. Pet Industry
Pet owners often view their pets as family members, and their necessary goods will be considered non-negotiable for them. Despite the economic challenges, they will likely sacrifice to continue caring for them, although they may have to cut back on spending on non-essential items for their pets.
Recession can also significantly impact mental health, as financial hardship and economic uncertainty can be the core cause contributing to stress, anxiety, and other mental health issues. While animal shelters may be overcrowded as people surrender their pets due to financial problems, pet adoptions may also increase as people seek companionship during hard times.
The pet industry is a big business, and there's still a vast possibility to grow even bigger in the future. As of 2020, the global pet industry is estimated at around $222 billion USD, making it a lucrative and recession-proof business in the global market.
Conclusions
Although the potential recession may sound like a nightmare for individuals and businesses in general, there are also some attempts you can try to prepare yourself for the possibility of an economic hard time like a recession. From starting to diversify your investment and learning more about various industries that thrive during an economic downturn so you can pivot when it's necessary, it's always better to be prepared for any economic uncertainty that may or may not happen in the future.
Industries that thrive during a recession have some similarities, in which they usually provide essential products and services. When they can also add the strategy to cater to budget-conscious customers and offer unique solutions to economic challenges, some industries may even increase their demand during an economic hardship like a recession.
From healthcare to the pet industry, the essential strategy to run a thriving business during a recession is to adapt to the shifting economic conditions and prioritize your customer needs.
So, how optimistic are you that your industry will thrive during a recession?