Starting a New Business Guide: Daycare Edition
Written by Ana Mladenovc on July 13, 2022
Starting daycare can be a good career option for teachers, former teachers, and generally for those with years-long careers in childcare. However, starting a new business might sound like an overly-complicated and burdening task, and many people might wonder whether it's worth it.
That said, we decided to provide you with an in-depth guide on how to open a daycare business, provide a list of things to follow, and also answer questions about profitability and give you a clear outlook on what you can expect.
Try our online invoicing software for free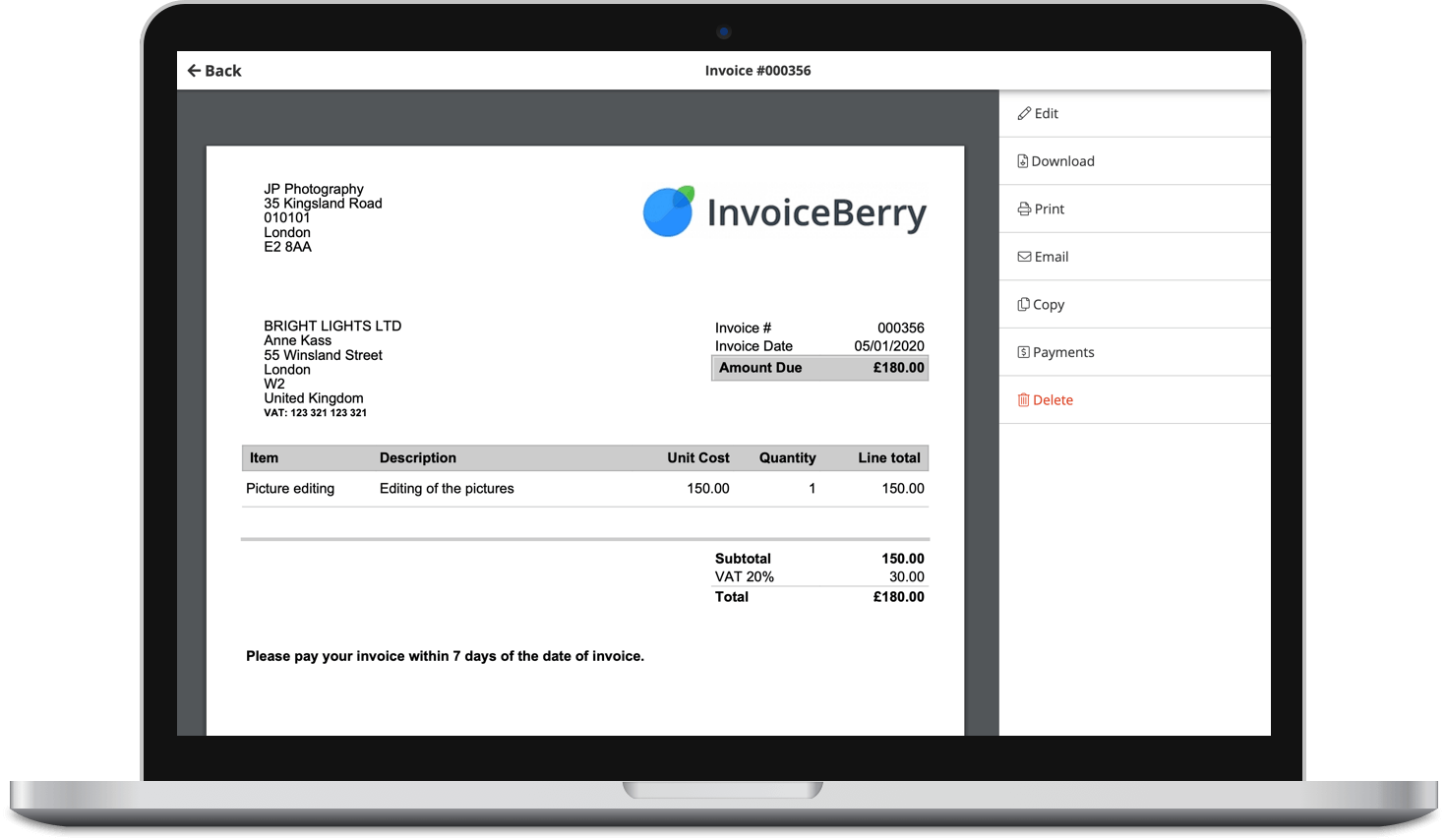 Send professional-looking invoices
Accept online payments with ease
Keep track of who's paid you
Start sending invoices
Starting a daycare business: is it worth it?
There are many reasons why some families opt to have stay-at-home parents. Some parents think that kids give them greater control over their education and some think it's a noble and worthy decision they take for their families.
However, opting to become a stay-at-home parent is a luxury for many. First, the COVID-19 pandemic gave a significant blow to families across the globe, and many parents lost their jobs. Now, we're entering a recession which is also a major blow to the income of many families, and being a stay-at-home parent isn't an option anymore.
The bottom line is: that families are now in need of childcare providers more than ever, and starting a daycare business might be the best business idea you'll ever get.
However, before opening a daycare business there are plenty of things you need to sort out. To help you get started, we listed a few things you should do before opening a daycare.
List of things you need to check before starting a daycare business
Starting a business is a unique journey. However, there are some common things people who want to start a daycare should consider. Here is the list of some of them.
Think about what kind of daycare business you want to start
Before anything, you need to consider what kind of daycare you want to open: either open it at your home or with a commercial facility. Depending on your choice, you'll need to acquire different permits. Furthermore, you'll need to consider which age group you want to cover and decide on a business entity, as this will determine how you'll do your tax and daily operations. Another good point to consider is buying a franchise, as this will streamline the steps you need to take in opening your daycare.
Decide how you'll be set apart from the competition
Running a business means staying ahead of the competition. That said, before starting anything, you need to see what the available options on the market are, and how you can distinguish yourself from the competition.
For instance, you can look into how advantageous it would be to offer unusual hours or different types of menus such as vegan, kosher, or organic.
That said, make sure to get familiar with what parents' and children's needs are, and be ready to provide the solutions they'll like and gladly use.
Check licensing requirements
Starting and running a successful business goes hand in hand with respecting legal requirements. That said, before opening a daycare business, you'll need to check your licensing requirements to stay legally compliant.
To get informed, check your state's Division of Child Care Services (or its equivalent) to find out about the requirements you need to fulfill to legally operate a daycare.
Write a business plan
Every business needs a business plan, daycare providers included. A business plan helps entrepreneurs define their business, but also provides a clear business strategy and defines key business goals that shouldn't be missed. It also provides a plan for the future and a clear overview of where business is today vs where you want it to be in the future.
Writing a business plan is a demanding task, and many business owners don't know where to start. First of all, a business plan needs to have an outline of all the important things a business owner wants to include. For instance, it should contain an overview of the company, market analysis, sales, financial, and marketing plan, and financial projections.
Furthermore, a business plan should contain a budget that has all costs and income written down that will guide business owners, especially in the first few months and years.
Find a Location for Your Daycare
If you plan to run a daycare out of your home, then you don't have to think about this step a lot. If you, however, need to plan the location for your daycare business, you'll have to put in extra work.
What you can do is to search online and in your local newspapers for recreational centers, schools, and churches that usually rent space that can host a daycare. The next thing you want to do is to check zoning laws for your area and licensing guidelines and ensure the location's compliance.
Generally, the advice is to find a central location that's easily accessible and safe.
Look for the insurance
Insurance is usually required for obtaining the license. The first thing you'll need to check is what kind of licensing you'll need. For instance, in the US, most states require daycare centers to obtain a license from the Department of Health and Human Services, and with that goes the liability insurance. On the other hand, home-based daycare centers don't need a license from DHHS.
Generally speaking, insurance is important for any business as it helps in dealing with unexpected events that can be financially burdening and lead to business closure. That said, you just need to figure out which insurance works for you the best and get advice from a trusted professional if needed.
Hire people for your daycare business
You might start as a company of one, but as time goes by, you'll need some assistance. If your daycare business develops as planned, you'll need help to take care of the kids, especially if you go over your required ratio of staff to children, to avoid breaking licensing requirements.
[https://www.invoiceberry.com/blog/hiring-new-employees/]
Here, it's important to hire trusted professionals, do criminal background checks and ask for references. Overall, you should make your hiring decisions carefully and don't make rushed decisions.
Advertise your daycare business
After completing all these steps, you should have your daycare business set up and ready to get families in the door! Now, it's important to advertise your daycare business, to ensure its success.
Marketing of a daycare center can be achieved through many channels and in various ways. You can try offline marketing and give out flyers around your local community. You can distribute them at local businesses, schools, and even coffee shops.
Another thing you can do is to try to use online tactics such as running Google ads and posting on Facebook parent groups or groups specialized in your area.
You should also make a website, to make your business more reputable and trustworthy and engage in SEO to build your online presence organically. For that, however, your website needs to have a blog section. You can add it in seconds using the service providers such as BlogHandy that will allow you to add a blog section to your website effortlessly, in just a few minutes.
Enroll students and send your first invoice
Congratulations! You opened a daycare business and enrolled your first students, and now it's time to send out your first invoice!
While creating and filling out your invoice from scratch might be satisfying at first, it can soon become a time-consuming task that prevents you from doing more essential functions.
This is where InvoiceBerry comes into play. InvoiceBerry is online invoicing software that will help you streamline your invoicing process and keep your financial records clean and safely stored.
[https://www.invoiceberry.com/blog/surprising-benefits-of-e-invoicing/]
InvoiceBerry comes with a wide array of useful features such as the ability to send automated payment reminders, as well as the option to accept online payments, allowing your customers to pay for the services in a way that's most convenient for them.
This tool also allows businesses to customize their invoices to each customer and build long-lasting relationships with them.
What's best: you can do everything on the go as InvoiceBerry's dashboard is accessible both through desktop computers and mobile devices. Who'd want more?
FAQ
After reading this article, you're all set to open a daycare center! However, you might still have some questions and doubts. Here are the most common questions people ask about opening a daycare center.
What certifications do I need to open a daycare?
There isn't a straightforward answer to this question as different states have different requirements for opening a daycare business. Possible requirements include owning a Diploma or GED, Family Child Care Home License (in-home daycare), Food Handler Certification, First Aid and CPR Certifications, and Health and Safety Permit.
Is owning a daycare profitable in 2022?
Owning a daycare is one of the most profitable business niches today. The demand for daycare providers is so great and the ability to meet this demand is so low it makes it one of the most attractive business industries today. Furthermore, states often offer subsidies, loans, and grants which makes this business niche even more attractive.
How much does it cost to start a daycare?
While running a daycare is a profitable business, starting one might demand greater financial investments. According to the Entrepreneur, the average startup cost for opening a daycare can cost anywhere between 10 and 50 thousand dollars.