Small Business And Freelancing August Roundup
Written by Simona Martinov on August 13, 2021
Here are some of the latest and greatest small business and freelancing headlines from around the web that you don't want to miss.
Small Business
1. One of the biggest challenges for small businesses is tracking financial KPIs. Click here to find out which financial KPIs to track.
Try our online invoicing software for free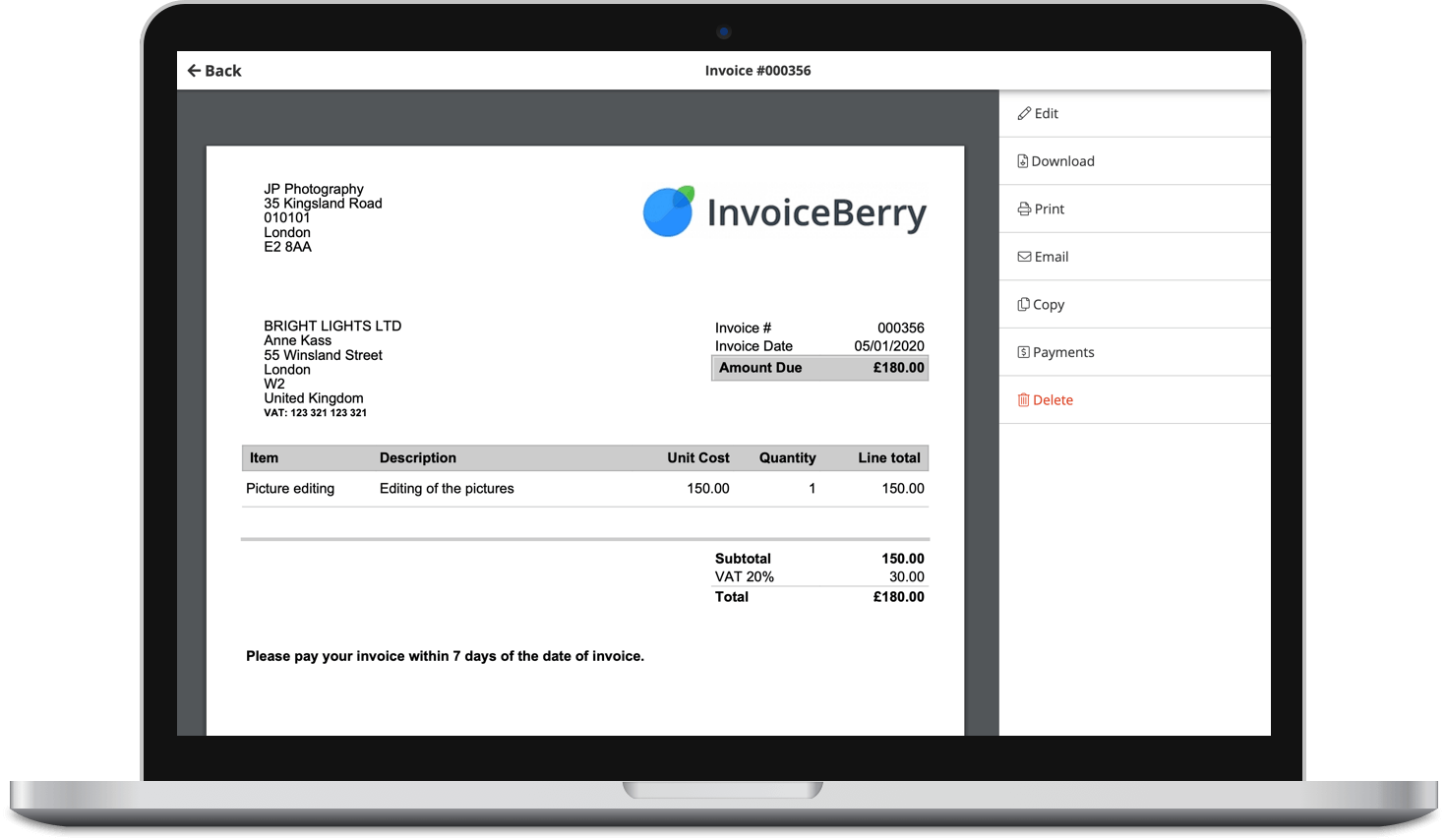 Send professional-looking invoices
Accept online payments with ease
Keep track of who's paid you
Start sending invoices
2. For a business to remain successful, it's important for manufacturing operations to keep up with the changing times. Here you can find the latest manufacturing trends.
3. As things begin to look up after the pandemic, small businesses have to work extra hard to stay afloat and capitalize on the momentum they built. Read more here about how small businesses can use technology to evolve and keep up with the big companies.
4. Recent studies show that millennials value environmentally sustainable companies which provides a golden opportunity for small businesses to fulfil promises of sustainability while also maximizing profit. Find more information here on how small businesses can play a big role in championing renewable energy.
5. Integrating small business payments simplifies and speeds up checkout, reduces human error, improves customer service and so much more.
Finances
1. The anxiety of not getting paid on time is a struggle that small business owners and freelancers know all too well. Here are 7 foolproof strategies to collect payments on time.
2. Metal cards symbolize premium service while at the same time owners of metal cards feel like they are standing out from the crowd. To fully comprehend if metal cards are necessary bank products we advise you to read the article about 11 metal card programs and decide for yourself.
3. Even though writing a late payment reminder is necessary for the financial health of a business, it can be pretty uncomfortable. Here you can find some tips on avoiding that awkwardness and still get the point across.
4. Small businesses have been experiencing more online attacks in recent years and this article answers a security question: should small businesses invest in cyber insurance?
5. Different factors negatively impact small businesses causing them to run out of revenue. This article talks about how making small contributions from your own money can help save your small business and maximize the profit.
Freelancing & Entrepreneurship
1. Although entrepreneurship is an admirable process that today's society idealizes, there's one side of it that only a few people get to see. The hard truth is that managing a small business is a challenge that requires a lot of sacrifices. However, with the right tools, you can preserve time and energy and focus on things that matter the most. Find out which business tools are a must-have for small business owners in 2021.
2. Digital banks are taking the finance world by a storm. Read here to find out more about the added benefits, increased practicality and additional extras.
3. Remote work brings many benefits as well as its own set of challenges such as maintaining good communication. Here's everything you need to know about using Zoom videos to host business meetings.
4. Entrepreneurs are facing many, new challenges, especially during the pandemic. Check out the four common ones and how to overcome these challenges.
5. Blockchain is and has always been keeping the world at its toes, with cryptocurrencies, growth of value and now non-fungible tokens. Find out if NFTs is indeed a worthwhile investment and just how artists are making millions by selling it.
Marketing
1. Lead generation is a marketing strategy small businesses use and creating a consistent one is essential if you want to keep your sales up. Here you can find some highly effective tactics to help your business attract more leads.
2. Since pandemic raised the virtual world above the real one, visual content marketing has become a more prominent strategy when reaching customers. Here you can find a UK report on visual content marketing statistics to know for 2021.
3. Small businesses are constantly searching for ways to expand through advertising while also trying to save money, so if you're looking for ways to do both you should not miss this article that talks about Stiddle.
4. 'Shopatainment' is a term business leader should start paying attention to because it connects millennials and advertising through entertaining videos. Find out more here on how integrating 'Shopatainment' into a marketing strategy can play a crucial breakthrough.
5. An effective marketing strategy requires collaboration between sales and marketing teams and here's why.
That's it for today! Stay safe and tune in next month for more 🙂
Small Business Finance 101
Download our free guide to learn the fundamentals of finance that will help make your small business more efficient and successful.