Small Business and Freelancing May Roundup
Written by Aleks on May 07, 2021
Welcome to May! We're halfway through spring and everything seems to be slowly getting back to normal due to a huge vaccine rollout around the world.
In this month roundup, you'll find the most important news and tips for small business owners and freelancers. Check it out!
Try our online invoicing software for free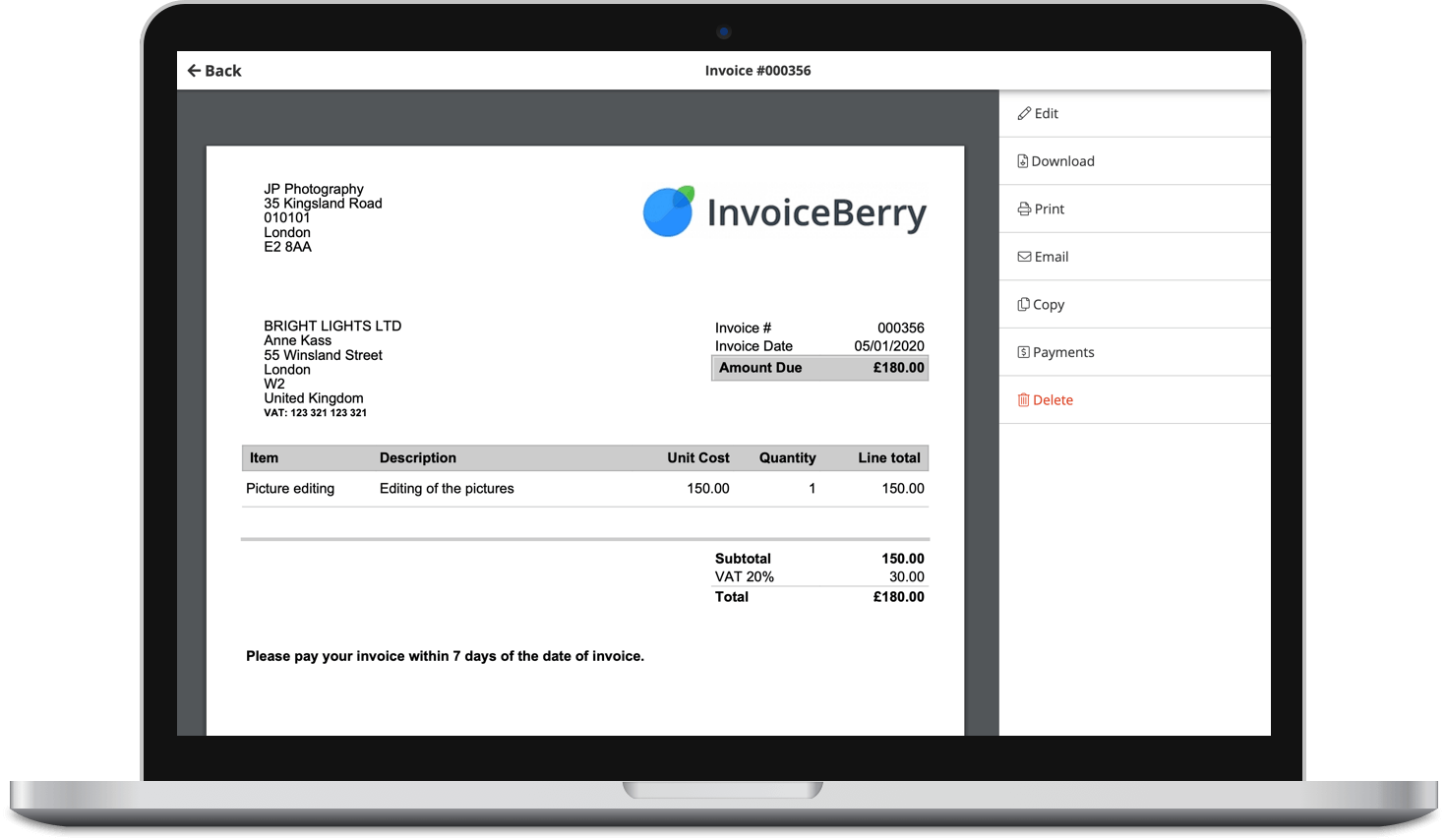 Send professional-looking invoices
Accept online payments with ease
Keep track of who's paid you
Start sending invoices
Small Business
1. If you're looking for the best industries to start a business, here's a list of 5 sectors an aspiring entrepreneur should know about.
2. A small business requires careful planning and management. But how do we keep everything under control? One of the most efficient solutions is project management software.
3. Voice over Internet Protocol (VoIP) is the best way for companies to communicate with their employees and clients. Check here the most common VoIP myths floating around today.
4. Remote work is becoming the norm in today's world. So if you're planning to establish an agency for remote work, here are a few things you should consider.
5. Email marketing is still one of the most effective, cost-effective as well as easy to manage marketing strategy. Check here how to find a good email marketing tool.
Finances
1 . Chasing payments from your clients can be time-consuming and frustrating. InvoiceBerry decided to work together with GoCardless to offer direct debit and help you get paid quicker. You'll find me details here.
2. As a small business owner, you should know how to recession-proof your business. Check out how to come out of recession in one piece as a small business.
3. According to the Small Business Administration, The Paycheck Protection Program (PPP) has run out of money earlier than planned. Check out more details here.
4. Due to pandemic businesses can file their tax return until the 17th of May. Wondering how to file your returns this year? Make sure to check this article with the best tips.
5. The Bank of America Business Advantage Cash Rewards offers generous cashback rewards. Check prons and cons as well as different types of rewards here.
Freelancing & Entrepreneurship
1. Entrepreneurs know very well what it means to wear multiple hats. Some love it, some hate it. Here's why getting rid of social media marketing could be one of the biggest mistakes.
2. Coworking spaces have been super popular over the years, especially now as remote work becomes commonplace across the globe. Even during the pandemic some of the coworking spaces decided to stay open to their visitors. Check out 5 benefits of joining a coworking space.
3. Most successful entrepreneurs know that a decrease in stress paves the way for mental clarity, creative thinking and better decision making. This article shows how much mindfulness helps you to become more productive.
Marketing
1 . A billion pf people scroll Facebook every day, making it one of the most effective advertising tools to grow your business. However, does this mean it's the right platform for your business? Let's take a look at how you can use advertising on Facebook for your business.
2. Small business owners have plenty of responsibilities and sometimes it might be a good idea to hire someone to take care of one of the most time consuming tasks like marketing. Here's why you should hire a marketing agency.
3. According to Cisco, videos can make 82% of all consumer internet traffic by 2022. Check out how your small biz can benefit from video marketing and build a loyal consumer base.
4. Marketing is constantly evolving and we see new trends coming up all the time. It definitely isn't a piece of cake for business owners to adapt those trends and fight against the cooperate steamrollers. Here's how you can adopt some visual search technology.
5. Every business should have a proper digital marketing strategy that will help achieve a goal like boosting brand awareness or generating more sales. This article shares some valuable tips on which metrics you must track to ensure your digital marketing campaign is a success.
That's it for today! Stay safe and tune in next month for more 🙂
Small Business Finance 101
Download our free guide to learn the fundamentals of finance that will help make your small business more efficient and successful.