Small Business and Freelancing February Roundup
Written by Aleks on February 05, 2021
Welcome to February!
Let's check the latest and greatest news and tips for small business owners and entrepreneurs from around the web.
Try our online invoicing software for free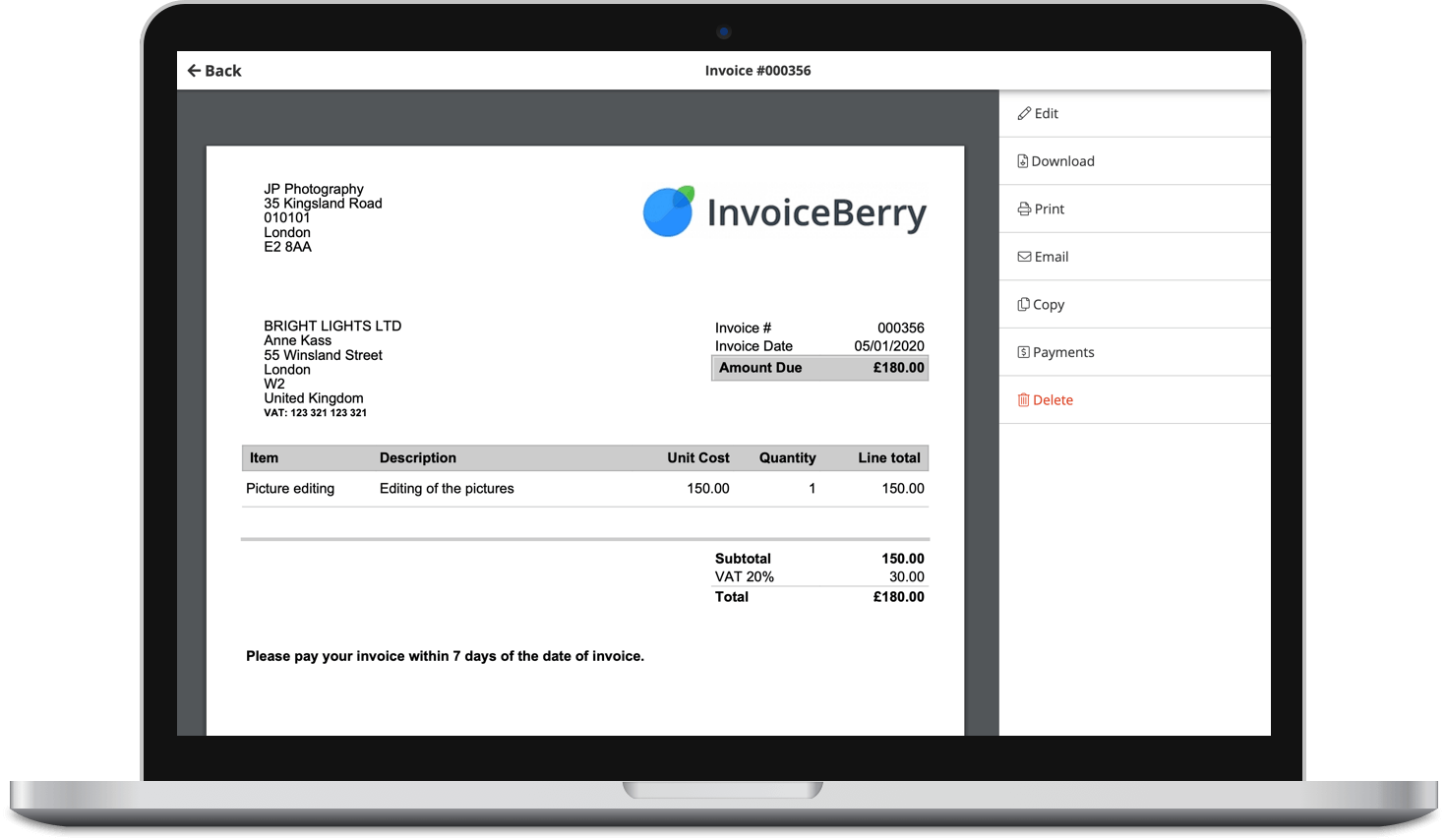 Send professional-looking invoices
Accept online payments with ease
Keep track of who's paid you
Start sending invoices
Small Business
1 . VoIP software is trending as mobile work trends are increasing. Find here the top VoIP providers in the US as well as some undeniable perks of Voice over Internet Protocol phone service.
2. Agile is a popular tool not only for software development but also for project management. Agile techniques allow businesses to work more effectively as well as manage their time and tasks in a better way.
3. Would you like to outsource some tasks in your small business but you're not sure which ones? Here are 7 tasks that may require expert knowledge.
4. During these trying times, many small business owners need to support the pandemic. This article explains different types of loans and shares tips on how to get one.
5. For small businesses, the past year has brought many challenges and economic uncertainties. Find out here how small biz owners feel about 2021 and what lessons they have learnt.
6. If you're a small business owner who lives outside of the United States or Canada, you may want to check Wave alternative and get back to sending professional invoices in no time.
Freelancing & Entrepreneurship
1 . Today, remote work is a new norm and while it can be quite challenging for some people, it's also a great way to grow your business while keeping extra costs to minimum.
2. Professional development goals are important for your growth in a chosen career. Check here why you should set goals and which goals will help you stand out from your coworkers.
3. Working remotely can be challenging and for freelance writers, the biggest struggle is often time management. Check out these 7 expert time management tips and find out the best ones.
4. If you're dreaming of becoming your own boss and leaving your 9-5 office job, then you should check out these 11 online courses that will help you find a side hustle and boost your income during the pandemic.
Marketing
1 . Maximize your effectiveness, boost link clicks and ROI by checking out the quick rundowns of the major social media platforms. Check here how to write an engaging social media copy.
2. Webinars are mostly used for educational purposes, but they can also be a great way to build an email list. Find out here how webinars raise brand awareness and you can use them to grow your email list.
3. In order to grow your business and become successful, you'll need a healthy number of customers. While it's difficult for small businesses to stand out among big competitors, there are a few good techniques to stand out in the crowded market.
4. Digital marketing now more than ever is one of the most powerful tools to promote your business. Check here why your biz needs digital marketing and what are the best tools you can use.
5. As shopping moved online, online presence became even more essential for small businesses. Here's what small biz owners should focus on in the upcoming months.
6. If you want to drive specific deals to purchase, you may want to look into sales automation. Check out here the similarities and differences between marketing automation and sales automation tools.
7. Manually looking for email addresses for your email outreach strategy can be quite time consuming. Here's a list of solid email finding tools that will help you make your outreach a success.
Finances
1 . Would you like to know how to use online invoicing software to your advantage and avoid late payments? Check these five big reasons you may not be getting paid.
2. Staying on top of your business finances can pose some difficulties. Make sure to check this article for tips to manage your cashflow better.
3. While bookkeeping may not be your forte, it's essential to make good accounting habits to better organize your finances. Here's how to catch up with your finances in 2021.
The Ultimate Social Media Tool
Download our free guide to learn how to create shareable content, generate website traffic & increase conversions.