Small Business and Freelancing June Roundup
Written by Aleks on June 04, 2021
Welcome to our monthly roundup post! Let's check the best tips and news from this month 🙂
Small Business
1 . Personal investors can be a great help to grow your small biz. However, there are some things you should know before getting personal investors for your business.
Try our online invoicing software for free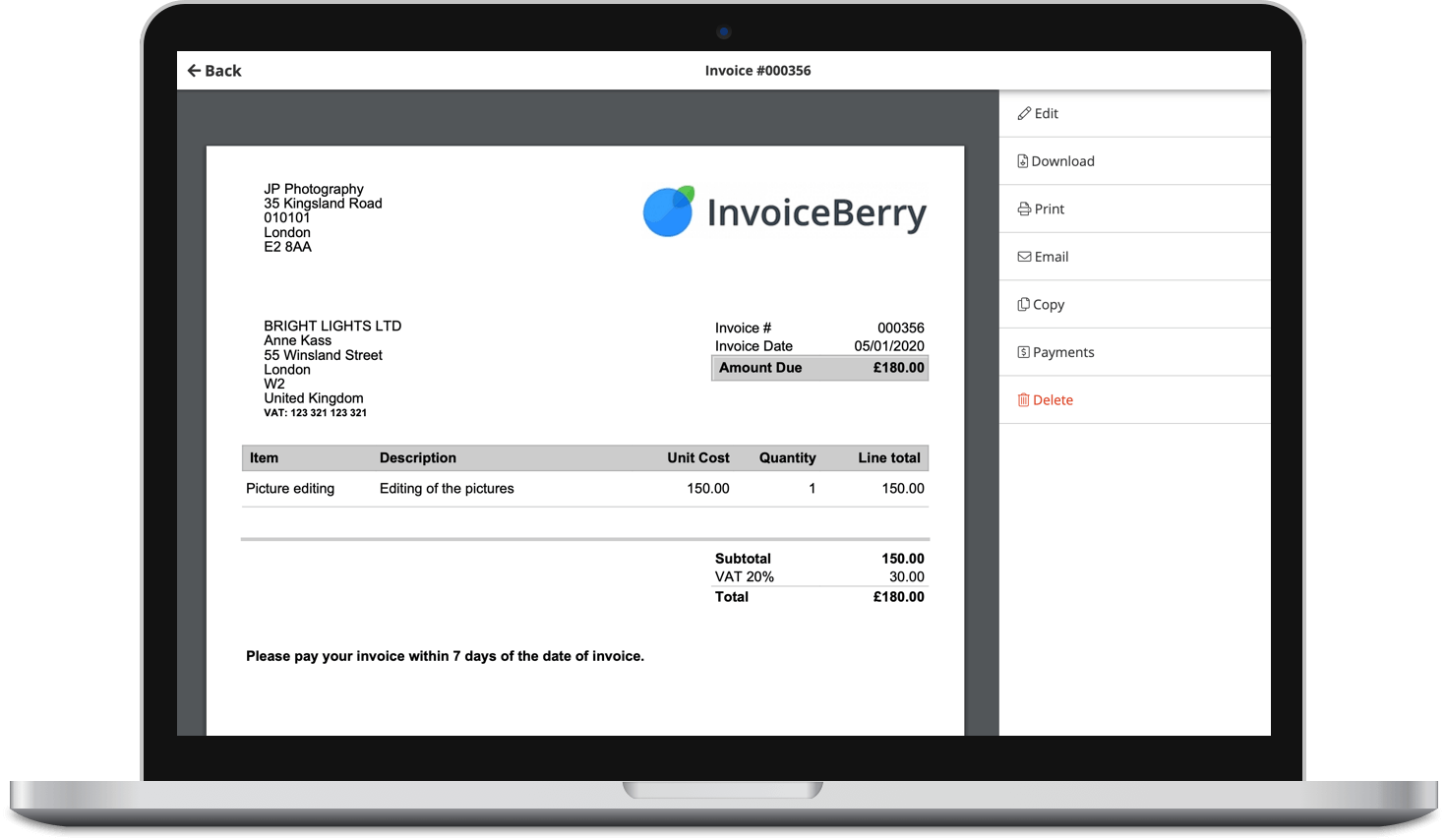 Send professional-looking invoices
Accept online payments with ease
Keep track of who's paid you
Start sending invoices
2. Austin SCORE and the Burnet Chamber of Commerce launched free online courses for small business owners to help them find success. Feel free to click here to find out more.
3. IT solutions can be highly useful for any startup or SMB as they are needed in different departments of your business such as production, management, or accessibility. Check out the top IT solutions for small biz here.
4. Almost half of US small businesses reported unfilled job openings last month. Here's why US small bis owners are struggling to get workers back in open positions.
5. Businesses have experienced various market changes caused by COVID-19. Many industries felt a massive hit to their revenue and learnt hard lessons. Check out why you shouldn't go back to your old strategies and continue to plan and prepare for unpredictable times.
Finances
1. Do you know what are the most frequent accounting mistakes small businesses make? One of them is poor cash flow management. By the data, more than 80 percent of businesses fail due to poor cash flow management. Find out more accounting tips here.
2. The direct write-off method is a common accounting strategy that many small business owners use to write off bad debt. Check here when the direct write-off method would work best for you.
3. Do you know how to calculate retained earnings? Here's a step by step guide on how to calculate it and 3 common mistakes that people make when calculating this number.
Freelancing & Entrepreneurship
1. As far as professional aspects of everyday life go, the world of work is evolving faster than ever, and 2021 announces the return to the office. Is it really so? Freelancers, as well as business owners and even big companies, don't hurry up to sign long-term office space leases as they have already experienced the taste of freedom and flexibility of coworking spaces. Learn why people love coworking spaces so much and how the shared workspace model impacts their productivity
2. Technology can make things easier and faster as well as more efficient. Here's a list of productivity tools for every department in a company. 
3. If you're looking for ways on how to launch a business with a tight budget, then you may explore tax-free zones. All you need is the right consultant and a good plan of what you want to accomplish.
4. Elon Musk is known for being one of the most successful entrepreneurs these days. Here's how he doesn't take a no as answer and how he perfected the art of remaining focused.
Marketing
1. Did you know that users engage more with email marketing than with other forms of digital marketing? There are much bigger changes your audience will check your email message than your social media post. Here are the best email template builder software.
2. Making your business stand out among others can be a real challenge. Building brand awareness and creating a loyal customer base isn't an easy task. Check out how design specialists can help you build and leverage customer trust and loyalty.
3. Most of the users do not go to the second page of Google search results. Getting ranked on the first page of Google can be quite easy if you follow the right strategies. Here are the top SEO tips you should know as a small business owner.
4. It is quite common to receive pitches for social media advertising, however, there are also countless marketing traps you should watch out for. Here's how to recognize a marketing trap and do due diligence.
Small Business Finance 101
Download our free guide to learn the fundamentals of finance that will help make your small business more efficient and successful.