Top 36 Australian Business Directories to Get Your Small Business Noticed
Written by Alla on November 23, 2016
Australian business directories are great for the up-and-coming Australian small business.
They can help greatly with SEO, and can help you get your site higher on search engines, for promotions, customer and expert reviews, and much more.
Try our online invoicing software for free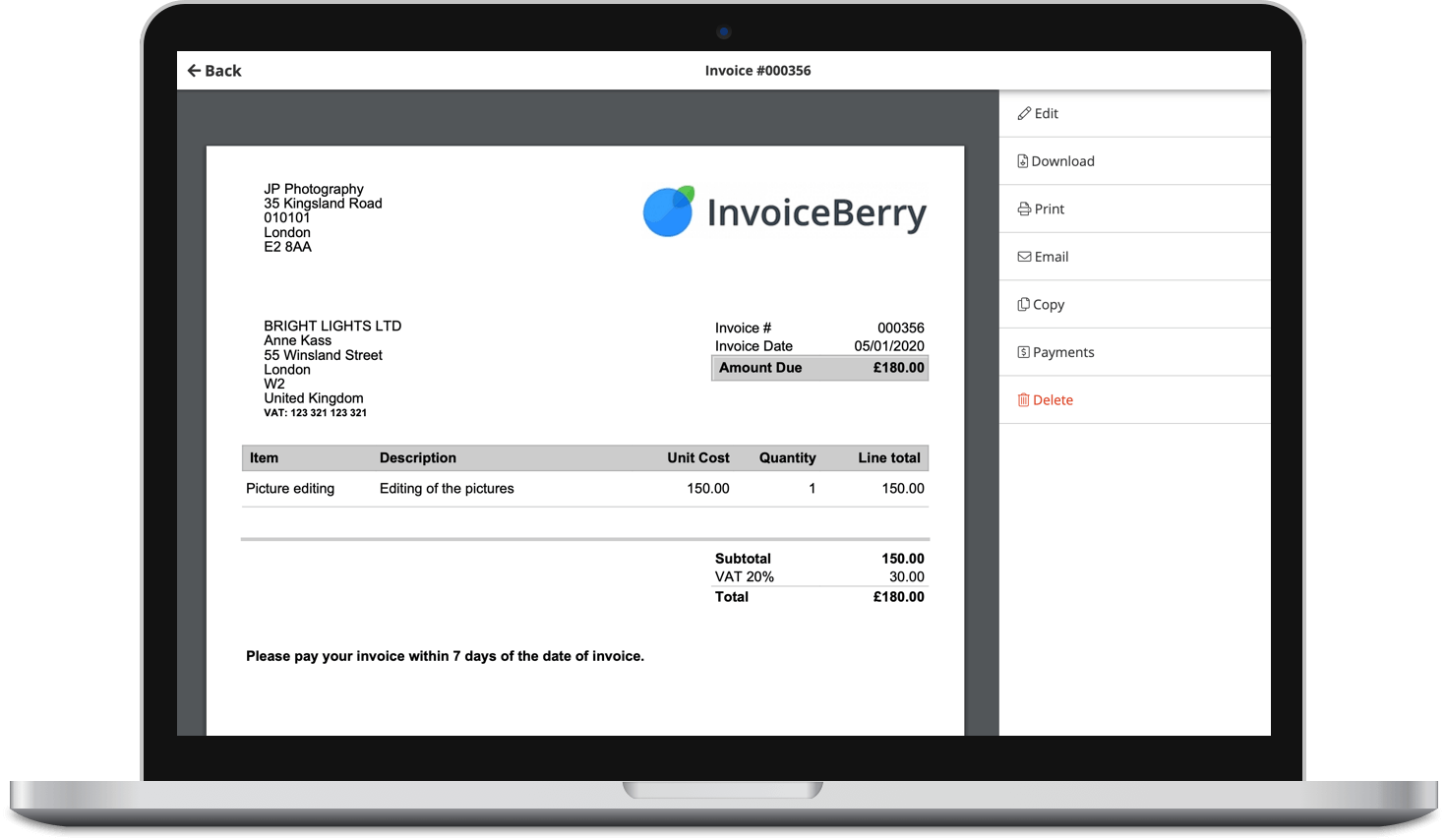 Send professional-looking invoices
Accept online payments with ease
Keep track of who's paid you
Start sending invoices
So let's check out the best Australian business directories for your company's success.
SearchFrog gives you the ability to view thousands of businesses in variety of categories across Australia. Into the search bar, type in what you're looking for and your location – you'll be greeted with many options to peruse through.
PureLocal is a young Australian Business Directory. It's one of the fastest growing business directories in Australia in 2017.
Showmelocal counts more than 19 million businesses, 678 000 listings and 307 000 user reviews. The directory is also available for the UK, Canada and Australia.
Australia Combo Directory Network is a website and business search directory. The platform gives advice on better visibility of your listings.
White Pages is an online directory. More than 1,3 million searches are made with its app and 5,2 million using their web platform.
Yellow Pages is  Australia's #1 marketing service company based on a full-service portal that includes not only small business listings, but reviews, analysis and various recommendations.
True Local contains the largest collection of trusted local businesses with customer reviews. It also has a mobile app in addition to the website.
Yelp has around 21 million unique visitors through the Yelp app, and 69 million via mobile web per month. The directory already contains more than 102 million reviews.
Whereis is a local business directory along with a navigation map. The company also has mobile apps and open API.
Business.com.au has a large listings database. The company also provides informative posts on how to manage your online presence better.
Australia's Oneflare has around 85 500 listed quality businesses and provides guarantees and refunds to customers if the service wasn't satisfactory.
Anzwers is a search directory for Australia and New Zealand.
Australia's Ansearch provides quality search though the businesses within the assigned area.
dLook offers different listing and advertising plans in addition to the regular free ones which broaden your marketing options. They have over 1,7 million registered businesses in their database.
The AussiesRus directory contains all the business websites and also allows businesses to list entries and videos for free.
At AustralianGuide.net you can list your business, blog, or even a post that you created. The website is structured by locations and categories.
Australian Start Local is an online directory that also collects a large amount of deals, discounts and coupons for customers.
Bloo contains more than 150 000 Australian businesses. The platform also has a mobile application in addition to its website.
Local Business Guide has been operating since 2006, and offers to the businesses a mini-website with a link for their online presence.
Ezilion has the power of a web directory and search engine. This combination allows for fast access to relevant information for customers and better SEO results for businesses.
Word of Mouth is the #1 business review website in Australia. They have reward points and consumer feedback for the listed businesses.
AUBiz is a simple online directory. There are also UK, Swiss, German and Austrian versions of the platform available.
AussieWeb is a local search directory. It is free, but there are also paid plans. Top Spot is available as a premium listing.
Come on Aussie has been connecting businesses with consumers since 1995. The company also offers advice on cost-effective advertising and Internet consultancy services.
Iti is a trusted business directory. You have to pay a fee before you're be able to submit your business.
AroundYou is the largest 'what's on' platform in Australia. They have around 60 000 active events, venues and things to do at the same time.
The Australian Planet resource allows businesses to post a free listing and advertisement. All you need is just to submit valid and detailed information about your business.
Down Under Index is an Australian business and links directory. The website provides basic search and free listing after the registration.
Local is a mobile and tablet friendly local directory. The company has been operating since 1999 in Australia.
Sensis is the parent directory for Australian Yellow and White Pages, both online and offline. The basic listing is free for all the businesses, and there are also premium options available.
shopWhere is a platform for business advertising. The site offers 360-degree digital exposure, increased visibility, leveraging organic SEO and generating inbound inquiries for your business.
Australian Business Directory is a searchable online platform for Australian businesses.
Oz Business already has more than 2000 categories and 1,2 million businesses listed. You can also verify your business there.
Tuugo is a free company and business directory with thousands of listed businesses. With Australian HQ, they also serve in 4 more locations across the world.
Opendi has more than 3 million visitors every month. The directory contains user reviews and recommendations in addition to the listings.
LivePages is an online business directory and lifestyle guide. The company offers various listing options, both premium and free.
Joelocal contains various categories for listings. It can be used both for local and international businesses.
Fyple is an online business directory with more than 1 million listed businesses. You can add your entry for free and comment or leave reviews.