Top 57 US Business Directories to Get Your Small Business Noticed
Written by Alla on August 10, 2016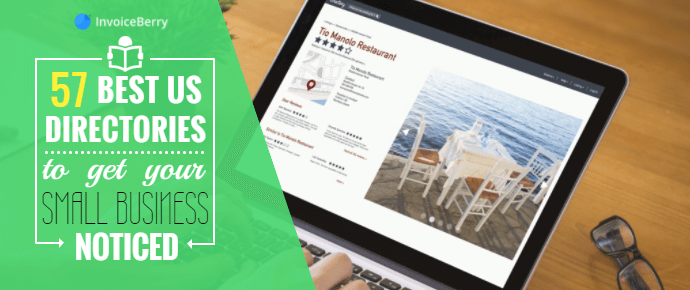 Getting word of your company out there is key to the success of your small business. To do that, you'll need the help of local or national business directories.
They help you with SEO to get your site higher on search engines, for promotions, customer and expert reviews, and many more.
Try our online invoicing software for free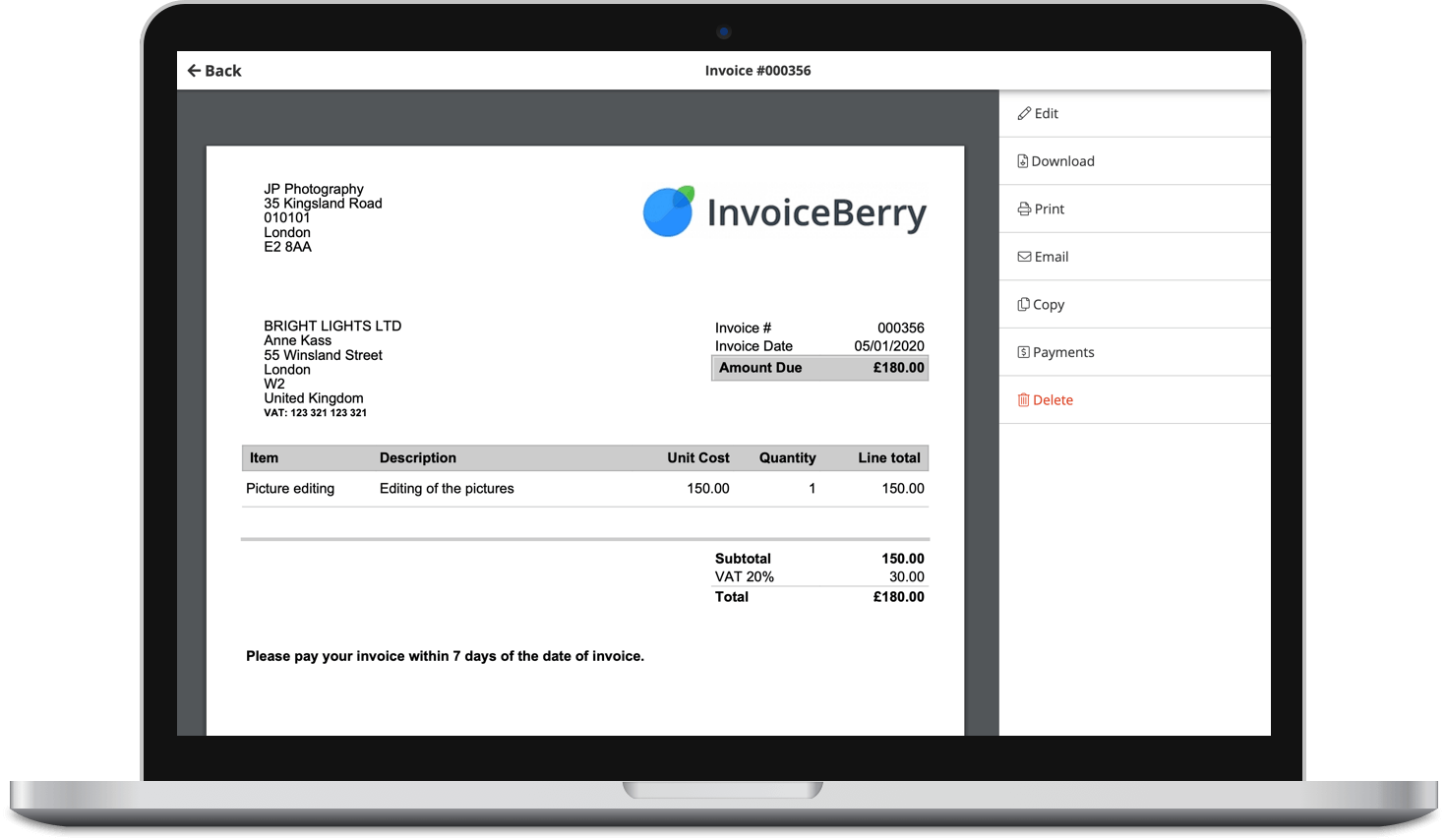 Send professional-looking invoices
Accept online payments with ease
Keep track of who's paid you
Start sending invoices
So let's check out the best US business directories for your company's success.

Yelp has around 21 million unique visitors through the Yelp app, and 69 million via mobile web per month. The directory already has more than 102 million reviews.

Thumbtack has 1,100 listed services and closes 5 million projects every year. Total revenue for the listed companies amounted to $1 billion last year.

Yellow Pages is a leading local marketing solutions provider in the US. The directory is integrated with TripAdvisor, Groupon and other companies to deliver the best possible content.

Besides simple local businesses listing, Kudzu provides overviews of business categories and tips on getting the best product or service.

Better Business Bureau is a directory where only CBBB trusted businesses are collected through the National Partner Program, which makes it a source of a high-quality content.

Manta is a small business directory that also provides educational courses on marketing and creating better ads for your business.

Judy's Book collects local reviews, recommendations, and deals. Customers can share the places in the social book at any time.

CitySquares has been helping small businesses be present online for over 10 years now. The company provides search-friendly listings and the possibility to have fully personalized advertising campaigns.

Yellow Pages Directory is an online alternative to the paper edition of the Yellow Pages. Besides listing businesses in all the US states, the company actively supports the 'going green' movement.

USdirectory is a leading national online business search directory that contains millions of companies from all parts of the US. The Prime plan for businesses includes priority placement in the search and a 5-page promo website.

Here is a map creator and open location platform. They offer open dynamic maps for all businesses that can benefit from them.

Angie's List has 10-12 million visitors per month. The directory now offers free-of-charge access to businesses in more than 700 categories and 10 million consumer reviews and ratings.

Local.com has a database with over 16 million local businesses and covers all the US zip codes. The directory includes reviews and services, and allows you to make reservations and request business quotes.

MagicYellow is a free online directory to list your business. You can also write reviews and add comments and friends there.

USCity is one of the oldest Internet directories. With a flexible interface, it allows you to customize your front page, e.g. to include your Twitter feed.

Yext allows you to manage your online listings on USCity, Google, Yahoo, MapQuest and Yelp.

The Business Journals is a platform that targets business decision makers. It has an audience of 10 million through 43 websites.

Citysearch is a local business search directory in more than 20 main categories. The platform allows for rating your business, listing deals and discounts, and sending scouts to check out the service.

Fave is an online directory where small businesses are visualized on the map. You can also search information by the nearest events, discounts, or promotions.

BrownBook is a free local business directory. Anyone can add, review and update a business listing within the website.

Merchant Circle is the largest online network of local business owners in the Nation. It provides the Mayor Program platform , deals, community forums and personal reviews for you business.

Kompass has more than 11.5 million contacts of verified businesses in 60+ countries all over the world.

Superpages is a top online directory that provides information and insights on businesses and retailers.

EZlocal.com is a local business directory with over 340 million views since 2010 in top US cities: Chicago, New York, Phoenix, San Diego, and Miami.

MyHuckleberry is a 'one-stop shop' for information, offering all the information in one location. The platform's experts provide reviews and advice on products and services as well.

CityVoter is a voting platform that has already launched 500 contests within the US. Participants can receive a badge in "Best Of" or one of the 'brackets' competitions.

Craigslist is a free online local directory which provides a large amount of categories. Anyone can post and view listings without registering or logging in.

The US Combo Directory Network is a website and business search directory. The platform gives advice on better visibility of your listings.

Insider Pages is a local search directory which started in 2004 in San Francisco. The company now covers all the US states to list small businesses.

Dexknows is an expert of online business listings. The directory connects consumers and small businesses in their area and gives both what they are looking for: quality search and customers.

City-Data collects and analyzes data from various sources before posting it into their directory. The website has around 18 million unique visitors per month.

Switchboard provides quality search by businesses and people. With a clean and neat interface, it's easy to be seen in the results list.

Bizwiki combines user listings and reviews and structures them in a search-attractive package to help to boost your business. The website also provides tips for small businesses and startups.

USA Citylink has been in business since 1994. The website specializes mostly in travel destinations and tips about local businesses for them.

Best of the Web is a local business listing that provides customers information divided into categories, such as Food, Shopping, Local Services, etc., and states.

RadarFrog is a white and green online directory in which you can submit your business listing into one of the numerous categories.
ALLPages is an online 'yellow pages' directory for the entire United States. The website is updated frequently.

The Real Yellow Pages provide extensive search among states and businesses. All information can also be downloaded from their website.

Yellow.com collects data from a number of business listings. Through this directory you can place advertisements and subscriptions.

Volta is an international business directory. On this website you can add your company's basic info, description, business-related keywords, and a contact form.

Akama is a free business directory which provides basic search within businesses and states by the listed category.

Nexport is company directory online network that was built to deliver real value for both consumers and businesses.

JustDial is a business search that's available across various platforms: Internet, mobile Internet, voice and text messaging.

Valley Yellow Pages provides information to businesses and customers both online and offline. You can launch coupons and text messages with discounts within their database.

OfficialUSA.com has been a nationwide directory since 1997. Their listings include the Nationwide Blue Pages, White Pages and Yellow Pages.

2FL is a local search website. They also provide a referral program where you can earn money by recommending the service to other businesses.

With Seekitlocal you can list your business within a number of categories. The directory also allows you to include videos, coupons and promo links.

AmericanTowns is an online 'town square' that collects all the resources that are relevant to your city, service or even neighborhood.

eLocal is user-friendly online business directory. The website doesn't have pop-ups, banners, or unrelated advertising that can distract your customer from your content.

CityGrid is an innovative online business directory that has open APIs and standard directory listings for small businesses.

Ziplocal is a newly rebranded online business database which operates within all the US states. The company also offers SMS and SEO projects for businesses.

LocalPages is a search directory that, besides business listings, provides a relevant search for deals and coupons across the selected area.

BizVotes helps customers find the best products or services within their directory. The website includes only the most popular categories and grades listed entries by votes.

LocalFolder.com is a free business and resource directory. All submitted links are checked and approved manually which increases the quality of the content.

Zidster is a 'matchmaker' between businesses and customers. Companies' search engine-friendly promotional tools are created to complement your existing website and marketing efforts.
netHulk is a listing directory featuring small businesses from all the US states. The company offers free sign-up and business entry.

Besides traditional listings, My Local Services has their own on-site forum where users share their tips and additional business information.
The Ultimate Social Media Tool
Download our free guide to learn how to create shareable content, generate website traffic & increase conversions.