Small Business and Freelancing Roundup: Week of 06/03/20
Written by Aleks on March 06, 2020
Welcome to March!
People around the world are becoming more concerned about Coronavirus. According to a recent survey, it can also have a dramatic impact on small businesses.
Try our online invoicing software for free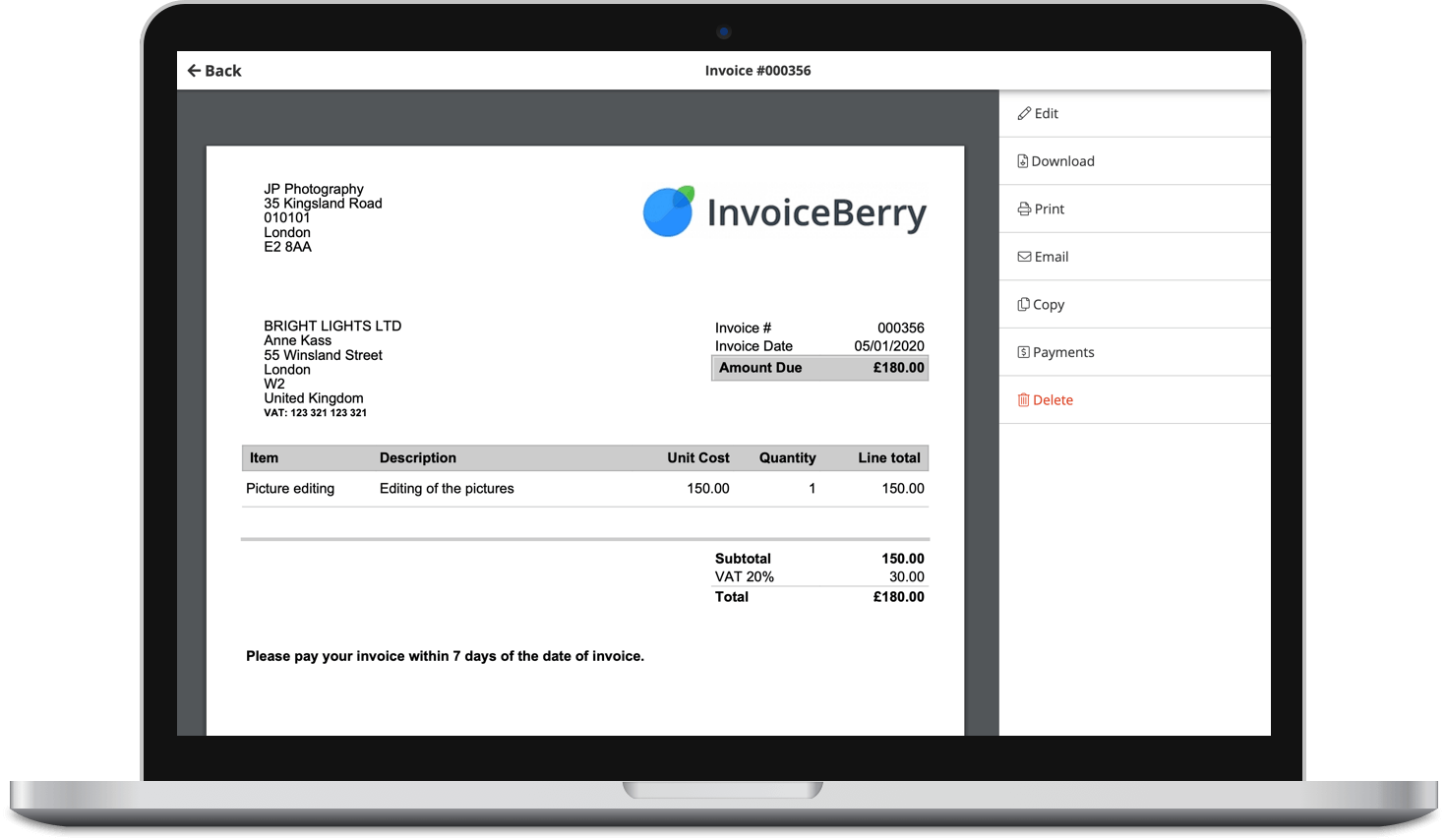 Send professional-looking invoices
Accept online payments with ease
Keep track of who's paid you
Start sending invoices
Let's have a look at the most important news for small business owners and freelancers.
Small Business
1. Sending invoices to your repeat clients can be time-consuming. Here's how to automate your invoicing process with InvoiceBerry.
2. Small businesses can learn from the powerful video called "Be A Lady They Said". Check here what small biz and the video narrated by Cynthia Nixon have in common.
3. Facebook is a very powerful marketing tool that can help you grow your business and engage with your audience. Here are 7 Facebook marketing trends you should know about in 2020.
4. As a small business owner, you always need to keep up with new technologies and trends. Check here top business apps and tech news for 2020.
5. Planning to start a business? Here's a step by step guide to launching a company.
6. Accounting plays a vital role in running a small business. It helps you stay on top of your financial requirements and grow your business. Here's a link to a mini-accounting course.
7. Coronavirus doesn't stop spreading around the world. It awakens panic among people and can have a negative impact on small businesses. You can find more details here.
Freelancing & Entrepreneurship
1 . If you're looking for entrepreneurial guidance and inspiration you should check these 6 business books recommended by Bill Gates, Satya Nadella, and Adam Grant.
2. The office environment is constantly changing to create more productive spaces and make employees happier and better motivated. Check here workplace trends for upcoming years.
3. Companies are becoming more dependent on independent contractors than full-time employees. Here's what benefits gig workers should have according to John Chuang.
4. Loyal customers are essential for your business as they help you increase your sales and brand awareness. Check here a few tips on how to cultivate customer loyalty.
5. In the digital age, an online presence is important for any business. Here's how having an online presence can increase your chances of success.
That's it for today. Tune in next week for more!
Small Business Finance 101
Download our free guide to learn the fundamentals of finance that will help make your small business more efficient and successful.