Small Business and Freelancing Roundup: Week of 03/04/20
Written by Aleks on April 03, 2020
Welcome to April! Easter is around the corner and we can already feel the weather getting warmer and warmer.
Let's have a look at the main news and updates for small businesses and freelancers this week.
Try our online invoicing software for free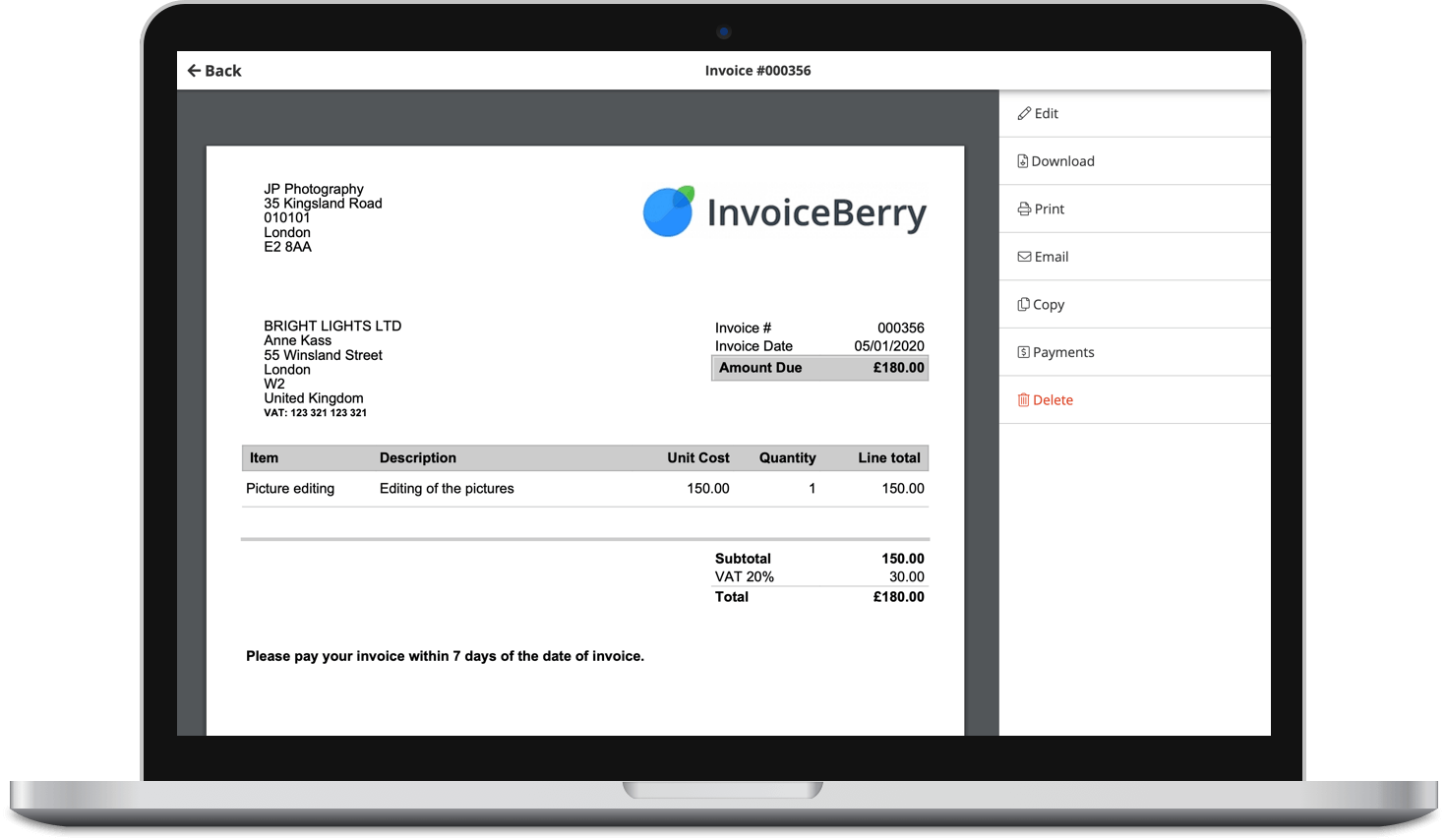 Send professional-looking invoices
Accept online payments with ease
Keep track of who's paid you
Start sending invoices
Small Business
1. Before you choose a funding source for your business, make sure you compare all of your options. You may find a source that will meet your needs and save your money.
2. Zoom needs to invest in better security and privacy as a lot of people, including the U.K. and U.S. governments, rely on it during the pandemic. Get to know all the details here.
3. According to recent research, UK small businesses are at risk of collapsing as they struggle to secure government cash during the coronavirus pandemic. Find out more here.
4. The SBA offered $300 billion to support small businesses during the crisis. Check here why you should apply for a loan even if you don't need it.
5. A lot of small business owners wonder how to survive the current crisis and protect their companies from collapsing. Here are a few ways of how you can save your business.
6. Small businesses are forced to consider redundancies in order to survive during the Covid-19 pandemic. Here's a step by step guide through the redundancy process.
7. Accounting is an inevitable part of running a successful business, and most small business owners aren't trained to handle their accounting processes. Check this free Mini-accounting course for small business owners.
Freelancing & Entrepreneurship
1. Many freelancers are currently facing difficult times as they are losing projects and jobs. Check this guide to get through the coronavirus crisis.
2. The recent growth in remote freelance work makes freelancers wonder about the future of remote work. Click here to check the freelance leaders' observations.
3. During the economic fallout from coronavirus, your business will need to cut off its expenses. Here's how you can replace 50 entrepreneurial tools with only one software.
4. Coronavirus destroys not only small businesses but also freelance careers. Here are 8 tips for freelancers who lost their jobs due to the coronavirus outbreak.
5. If you want to create a course to promote your products/services, you should check out these 8 best course creation tools.
6. Even during the crisis, you can find companies that are looking to hire freelancers. Check out these 9 websites to help you find work quickly.
7. Good relationships between entrepreneurs and investors are important for business growth and success. Check here why.
That's it for this week! Stay safe and tune in next Friday for more!