Small Business and Freelancing Roundup: Week of 19/06/20
Written by Aleks on June 19, 2020
Summer officially starts this weekend and we can already see plenty of sunshine.
Let's grab some iced coffee and check out the best news for small businesses in InvoiceBerry's weekly roundup.
Try our online invoicing software for free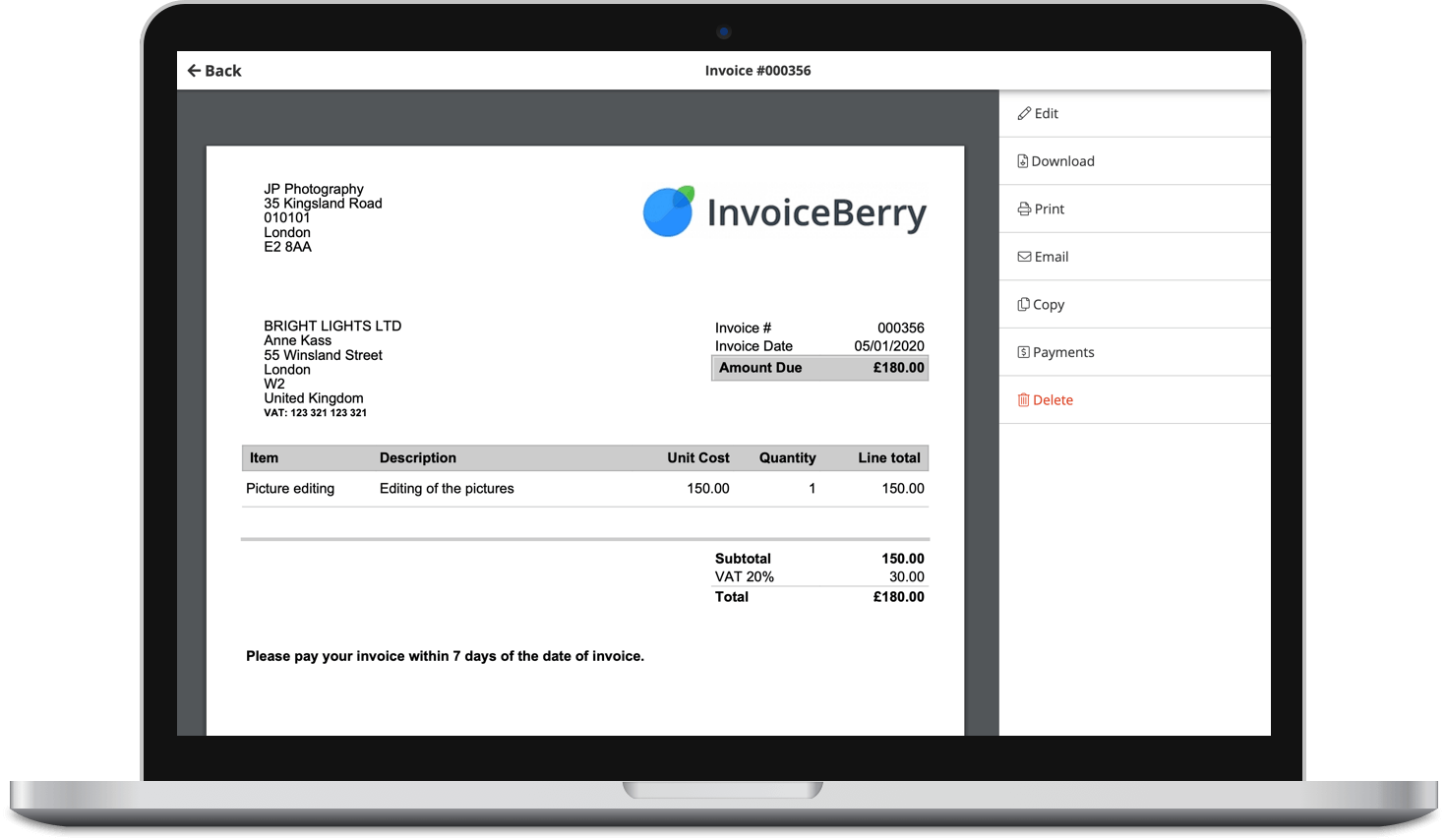 Send professional-looking invoices
Accept online payments with ease
Keep track of who's paid you
Start sending invoices
Small Business
1 . Improving your team morale can increase interest, motivation and work ethic within a group. Here's how to keep up team morale.
2. Small business owners are wondering when it's the right time to safely reopen their businesses. Check here how to prepare to reopen your small biz.
3. Apple announced that a new Mac for remote workers will be launched this year. Find out more details here.
4. Wondering what is the one sector that's thriving during the pandemic? In this article, three entrepreneurs share their experiences and how they got into this sector.
5. Many small businesses in states like Florida or Arizona had to close down again due to increase of coronavirus new cases. Check here how it will impact the economic recovery.
Freelancing & Entrepreneurship
1 . Managing freelancers requires i.a. planning and freelance management services. Check here how to efficiently manage remote workers and independent contractors.
2. More and more companies prefer to hire freelance than in-house contractors. Here's where you can find the best freelance talent.
3. During the economic uncertainty, many entrepreneurs found lots of challenges and felt a loss of direction. Here are a few tips on how to be a fierce entrepreneur.
4. Many startups experienced a big decrease in business activity and had to adapt to economic uncertainty due to Covid-19. Check this guide to saving your business post coronavirus pandemic.
5. Once UK economy recovers from the Covid-19, you might want to start a freelance career. Here's how to set your rates and find your first projects as a freelancer.
That's it for today! Tune in next week for more!
Invoicing doesn't have to be scary
GET 50% OFF SOLO & PRO PLANS
UNTIL MIDNIGHT, OCTOBER 31