Top 11 VoIP Providers for UK Small Businesses
Written by Alla on August 31, 2016
VoIP, or Voice over Internet Protocol, is a phone service that you can get with only your Internet connection and no landline phone company required.
Avoiding the long tech explanations and unnecessary terminology, a phone or an adapter turns phone signals into digital ones and sends them across the Internet.
Try our online invoicing software for free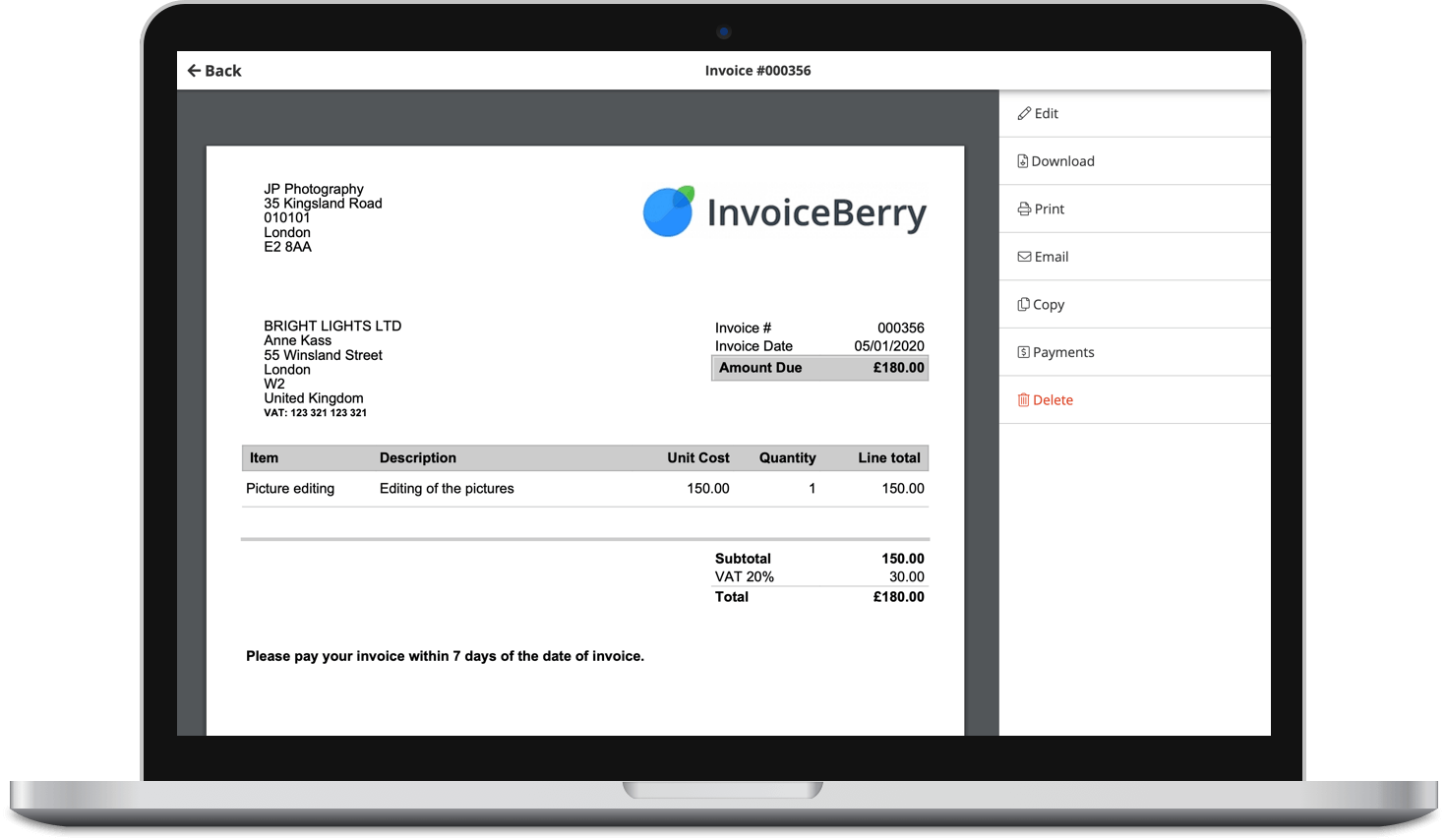 Send professional-looking invoices
Accept online payments with ease
Keep track of who's paid you
Start sending invoices
So why use VoIP?
First, to save money. Generally, VoIP services are cheaper than traditional phone services, especially when we're talking about roaming calls.
Second, they include way more functions. You can have your clients redirected to your mobile number while you're enjoying margaritas on the beach.
We've collected the best VoIP service providers that will help you stay in touch with your customers.
Top 11 VoIP Service Providers
various combined plans starting from £15 per month
all plans include Office 365 Business Premium Licence and Voice Licence
free calls within the network
voicemail-to-email, voice menu services
various plans starting from £2.99 per user per month
no contract, no cancel fee
free call forwarding
free integrated IVR, voicemails
30-day free trial with 3 users included
plans start from £6.95 per month with a free mobile app, with 200 minutes for numbers within the UK and over 50 international destinations
free call transfer, conferencing and Follow Me service
free roaming via Wi-Fi
transparent pricing
1p per minute to a UK landline, 1.5p per minute to most of the Western world and 10p per minute to a UK mobile
any telephone number – most of them cost £2 per month
extensions cost £1 per month (like displaying names and numbers)
failover call divert
divert or unanswered calls go to voicemail
free 0843 and 0844 phone numbers and SwitchboardFREE account and app
local and City phone numbers starting from £5.96 per month for 400 minutes
free divert of an unlimited number of calls for up to 5 landline and mobile numbers
emails with missed calls and voicemail alerts
no long-term contracts
free local number from your area code
no base fees and no minimum contract
low cost rates and call pack worldwide
landline UK and US calls are from 1.18p per minute and 9.90p per minute for mobile
UK call packages starting from £9.95 per month
monthly plans are from £5 per month
free Auto Attendant, Intelligent Call Diversion, Call Filter, Call Blocker, Recorder and more options
callback cost is calculated separately
set-up fee from £25 for standard numbers
monthly fee of £4.95
landline calls are 5p per minute and  mobile 15p per minute
IVR, call screening, voicemail and others are available for an additional monthly fee + setup fee
telephone numbers from £2 per month
option to forward call to company's call center from 87p per call
Call Whisper, Divert, Queuing, Voicemail and other options are available from £2.95 per month
contract term is 1 month
from £2.36 per month
free trial
call forwarding ~7p per minute
free Standard plan
free international calls to chosen destinations within Premium plan
single-user plans start from £2.99 per month
free voicemail box
call forwarding at standard outbound rates
UK landline calls (off/on-peak) at 0.5-1p per minute, and to UK mobiles at 8-8.5p per minute
keep your current number when switching to Soho66
Call Recording and other options from £1.99 per month
To sum up:
Depending on your business specifics, you may consider choosing different solutions. For example, if you have 1-2 client calls per week, it makes sense to think about a VoIP provider that charges on a per minute basis without fixed contracts.
In case you have a large number of calls per day, consider monthly contracts, adding voicemail and other add-ons to improve the customer experience and save more money.
Did we miss your favourite VoIP provider in our list? Leave us a comment below.
Small Business Finance 101
Download our free guide to learn the fundamentals of finance that will help make your small business more efficient and successful.