Small Business and Freelancing Roundup: Week of 27/05/16
Written by Alla on May 27, 2016
Today's the last Friday of May and I can't wait to share the hottest topics for small businesses and freelancers with you. Also, our American clients are celebrating Memorial Day on Monday which makes their weekend a bit longer.
As usual, the InvoiceBerry team has chosen the 20 best articles for you so you could save time searching for them and rather enjoy the last days of spring.
Try our online invoicing software for free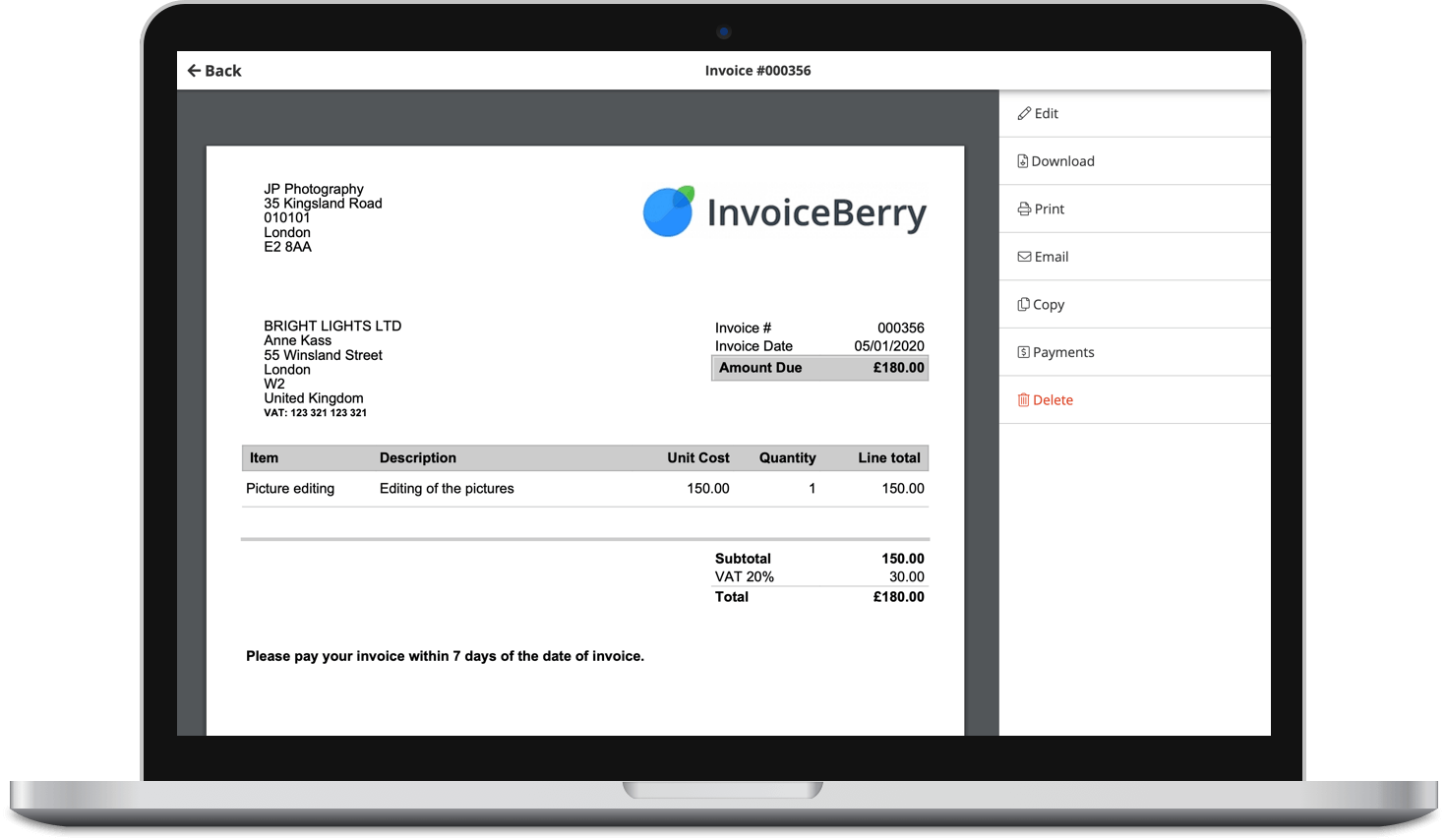 Send professional-looking invoices
Accept online payments with ease
Keep track of who's paid you
Start sending invoices
Small Business
1. Are you planning a startup or running out of ideas for your existing small business? Get inspiration and learn from the best blogs that our CMO Evelina handpicked for you in InvoiceBerry's latest blog post.
2. Ashley Faulkes did a great job collecting 100+ ideas on starting and running a business online. What's best – it also has testimonials from experts with practical advice!
3. The presidential elections are coming to the US this year, and both candidates seem to address small businesses very rarely. Is there an answer how their policies will affect small businesses at all?
4. Royal Mail in the UK started a new online MailshotMaker service for small businesses, and expects it to be a hit. What is it and how does it work?
5. Do you desperately need help with your small business this summer but not sure if hiring an intern is a good idea? Here's how to prepare for the interview and finally find the right person that will save the day!
6. 3 out of 5 small businesses in the UK still don't use digital technologies to track records. Then how will HRMC suggestion submittin tax reports quarterly work?
7. Launched a startup and now looking for the customers? Here's several options from someone who's already managed to find and keep them.
8. You can't run a successful business if your phone's lagging and can't keep up with you! So what are the best in class smartphones for entrepreneurs?
9. Should busiess be only dead serious? Not at all! Take a look at this article on the value of humor and fun in today's world of small business.
10. Twitter starts a huge update and eliminates counting symbols for usernames and images. Read more on how tweets will look like and what it means for businesses.
Freelancers
1. 34% of the US workforce are freelancers, and this number is expected to grow up to 50% by 2020! Here's how the companies handle this new way of employment.
2. It's true that the banking world wasn't made for freelancers, and of course it's not adjusted to defferent types of freelancers either. How can you find the best services and products for the US?
3. There are 43% more freelancers on LinkedIn now vs 5 years ago. What are the top freelance skills that are in-demand?
4. Going freelance means you have to learn a lot of new things very fast. And this post will help you do it in the most efficient way!
5. I always thought that you need some sort of a great talent to become a designer. But do you really?
6. Is it really possible to start a proper blog in 10 minutes? Check why you need a bit more time in this article.
7. Procrastination is probably not the worst trait of all, but it sure stands on your way to success. Here's 7 useful tips to fight it!
8. Are you having troubles writing? Check these 5 writing tips from Angela Booth that will help you overcome difficulties and boost your writing skills.
9. A really cool article on how to work alone by Paul Jun. (Hint: you should mute your inner demons first.)
10. Have you ever heard of retirement plans for freelancers? I haven't. But still you have to start saving now before it's too late! Take a look at Mandy Gardner's advice here.
I hope you found this short list useful and your weekend will be as warm and sunny as ours. See you next week!