Small Business and Freelancing Roundup: Week of 05/08/16
Written by Alla on August 05, 2016
The third month of summer is kicking in, and it seems that all the news makers are taking a bit of a vacation these days.
Anyway, let's see what happened for the last seven days in the small business and freelancing world.
Try our online invoicing software for free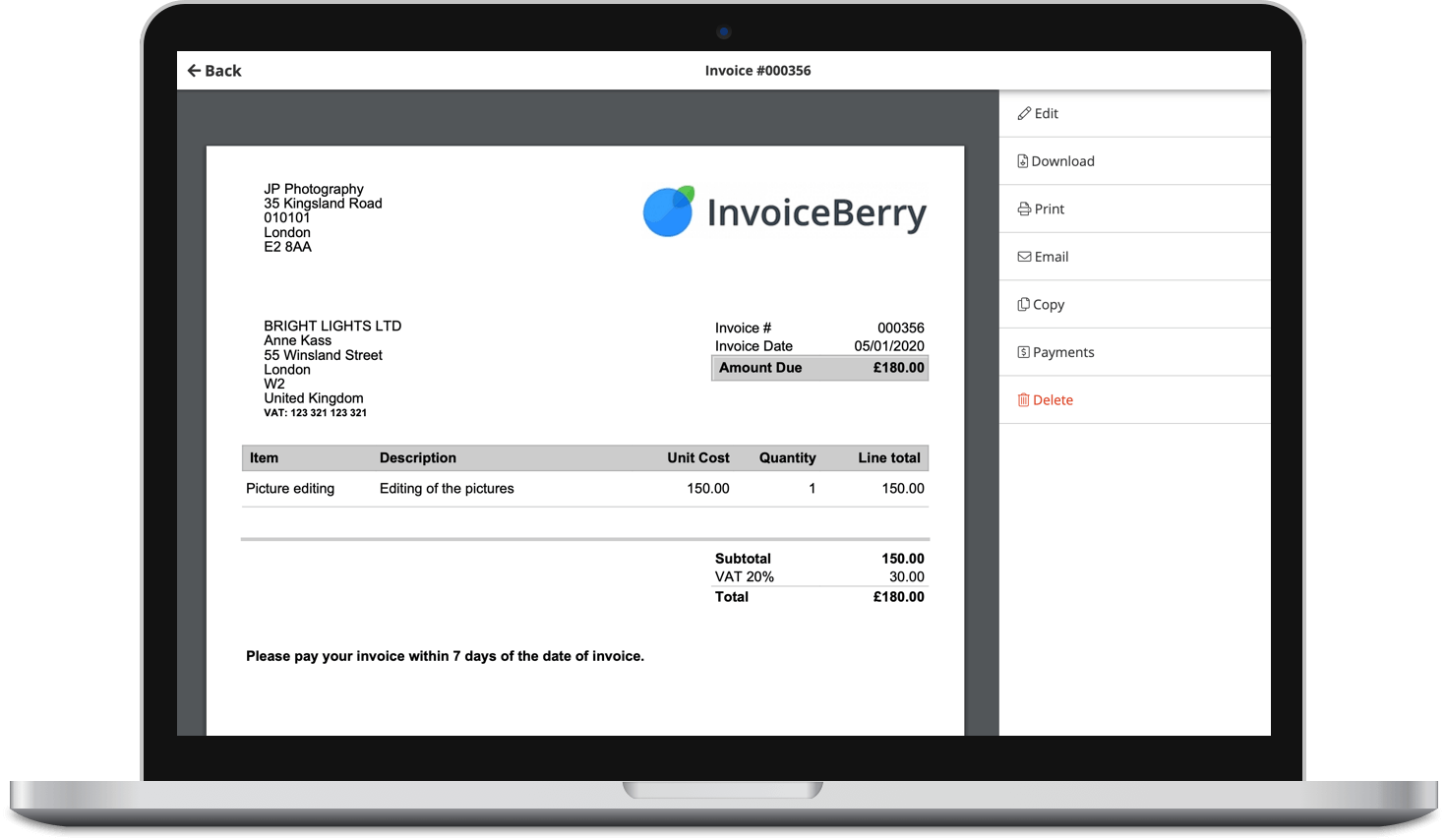 Send professional-looking invoices
Accept online payments with ease
Keep track of who's paid you
Start sending invoices
Small Business
1. Theresa May promised to help small businesses as they are the 'backbone of Britain'. How likely is that?
2. Margot James was appointed as the minister for small business. But what's her background?
3. Only thinking about starting your small business? Check our post on how to do it in the UK.
4. In the US Hillary Clinton claims that she wants to be a 'small business president'. Check 3 ways how it can be possible.
5. Small business growth has been quite significant within the past few years. Here's how the technology is trying to keep up with it.
6. By the way, this week's been rich in tech news: Yahoo being bought by Verizon, and NetSuite by Oracle. What does it mean for small businesses?
7. According to the PayNet Small Business Lending Index, small business borrowing is on the rise. It grew to 138.9 in June from 131.1 in May. Could this also mean a boost in the economy?
8. How can you enable e-commerce for SMEs? You need only to take these 3 steps.
9. According to a recent study, 88% of small businesses don't plan to expand and become large enterprises. What's their definition of success then?
10. Do small businesses need branding as well? And how will it help them?
Freelance & Entrepreneurship
1. As the Rio Olympics opening is close, let's look at what entrepreneurs can learn from professional sportsmen.
2. Millennial entrepreneurs are different. Check the advice from George Otte for the younger generation.
3. How can social media boost your freelance writing career? Check the advice here.
4. Can freelancers expand their business and what do they have to do to achieve it?
5. Every entrepreneur has a different leadership style and here's how to make the most of it.
6. Despite the claimed gender equality, it's still hard to be a female entrepreneur. Read some thoughts on this issue.
7. It's useless to have any productivity tools until you gain some skills. And the reason is simple.
8. There are 7 principles that every stoic entrepreneur should embrace if he wants to succeed.
9. Nine-to-five jobs are leaving for good. But what are the fastest growing flexible job options?
10. Launching a good startup in India? Check the best coworking spaces in Bangalore from our list.
Enjoy some sun over this weekend! And don't hesitate to mention in the comments any of the hottest news that we might have missed out this week.