Small Business and Freelancing November Roundup
Written by Aleks on November 06, 2020
Welcome to November!
November is not only famous for the National Entrepreneurship Month but also for events such as Black Friday, Small Business Saturday, and Cyber Monday.
Try our online invoicing software for free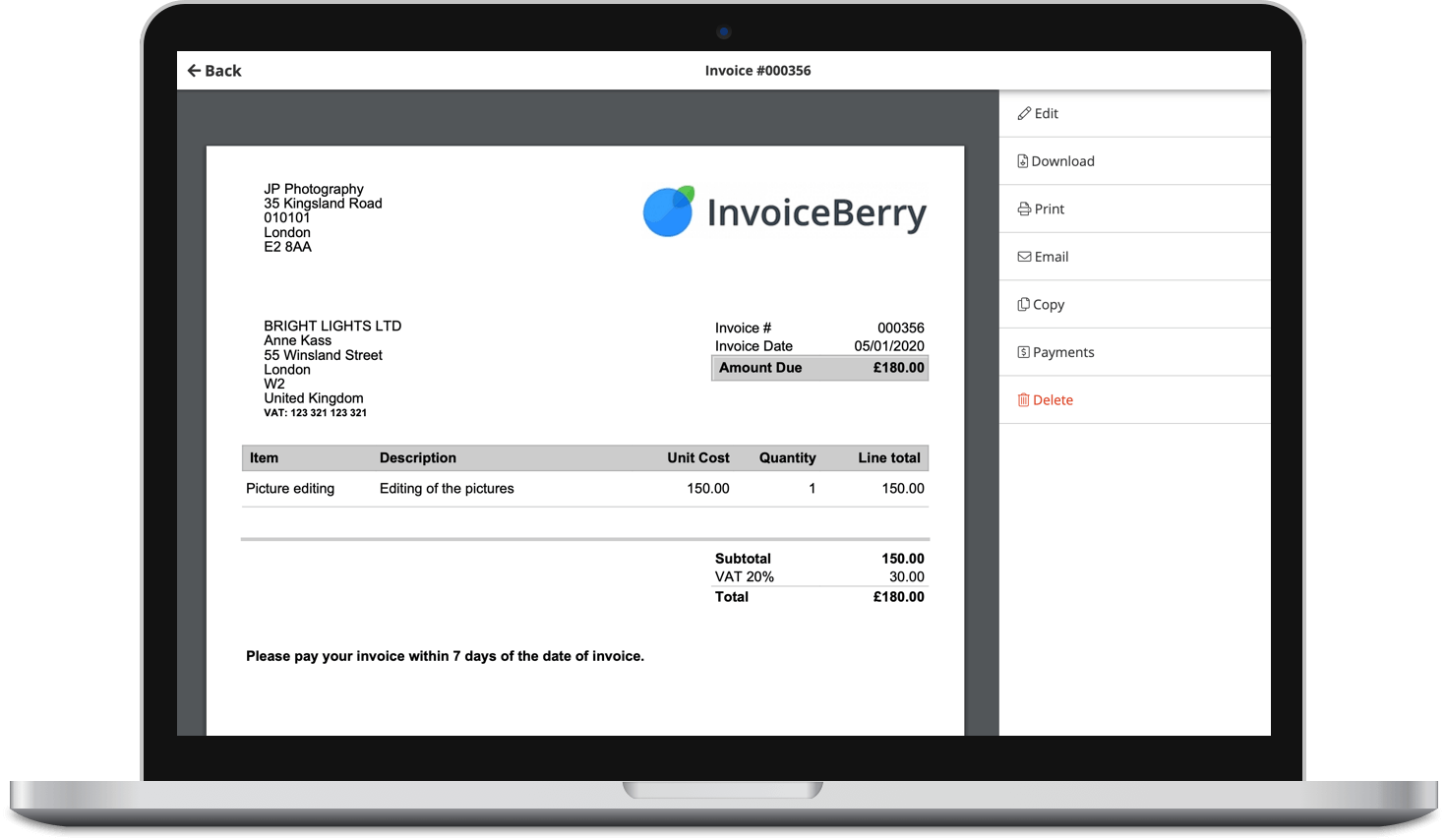 Send professional-looking invoices
Accept online payments with ease
Keep track of who's paid you
Start sending invoices
It's also an important time for Americans who are waiting for the final results of the 2020 election. In between checking news about the elections, let's have a look at the most important tips, news and updates for small businesses, freelancers and entrepreneurs.
Small Business
1. According to the recent survey by Biz2Credit, more than half of the 200 small business owners who responded believe that Republicans will help them recover from COVID-19.
2. Over the years, office-based businesses throughout the United Kingdom had formed somewhat of a consensus on the ideal square metre-to-employee ratio. However, due to recent upheavals brought about by the COVID-19 pandemic, things look to be changing permanently. Moving forward, increased emphasis will be placed on flexibility, privacy, and cleanliness, as employees and employers adapt to new workplace norms.
3. Due to the pandemic, a lot of businesses had to close down and seek government financial support. Some of them decided to pivot to online business and change the way of branding. Here's how Covid changed small businesses.
4. Small Business Saturday it's an annual event that encourages customers to shop locally. Here's how to prepare your business for this annual event and creatively market your business.
Freelancing & Entrepreneurship
1. As an entrepreneur, you need to ensure you constantly learn new skills in order to keep on growing your business. With little time and covid around, online courses are probably the best option to learn and upgrade your skills.
2. Freelancing has been growing more and more especially during the pandemic. According to Upwork, the biggest areas for freelancers are IT and finance. Find out here top freelancing opportunities and top freelancer growth countries.
3. Wondering why your business income isn't growing? No matter how hard your work on your business, sometimes it just doesn't grow as fast as you wish it was. Check out these 5 legit reasons why your business income isn't growing and what you can do about it.
4. Effective time management can help achieve the best results and increase productivity during your working hours. Check out here the best time tracking software for every freelancer.
Marketing
1. Good social media presence is important for established brands as well as for extending your marketing capabilities. Here's how to use social media automation tools for your small business.
2. When launching a business, it's a good practice to invest in good marketing campaign as it helps start the ball rolling. Check out the best 5 actions to a successful paid social marketing campaign.
3. Marketing new products or services during Covid times can be extremely difficult as you need to figure out what customers need right now and how to approach them online. Here's how to get sales during coronavirus pandemic.
Finance
1. Finances are one of the most important aspects of a business and that's why you should consider finding the right accountant who will help your small business thrive.
2. The pandemic has highlighted the vulnerability of businesses of all sizes and, in many cases, funding schemes have been focused on survival, rather than business growth.  If your business is in the UK, Accounts and Legal have written a great summary of the small business financing options for SMEs, plus how to ensure businesses have the funds in place to ensure their company thrives. 
3. James Diffley said: "The Small Business Jobs Index dipped again in October, coinciding with the recent surge in COVID-19 cases,". Find out more details here.
Small Business Finance 101
Download our free guide to learn the fundamentals of finance that will help make your small business more efficient and successful.