Make Money For Less: 100+ Trending Careers With No Investment
Written by Marya Sutimi on May 09, 2022
The common belief about building a career path is that we need to invest in order to make money. This can't be more wrong, because nowadays there are plenty of career options that enable you to earn a decent income without spending money beforehand.
A lot of modern works only require your skill and commitment to learning the basics to get things done. And thanks to the free resources circulating throughout the internet, any platform can turn into a learning platform if you're willing to use it in a good way.
Try our online invoicing software for free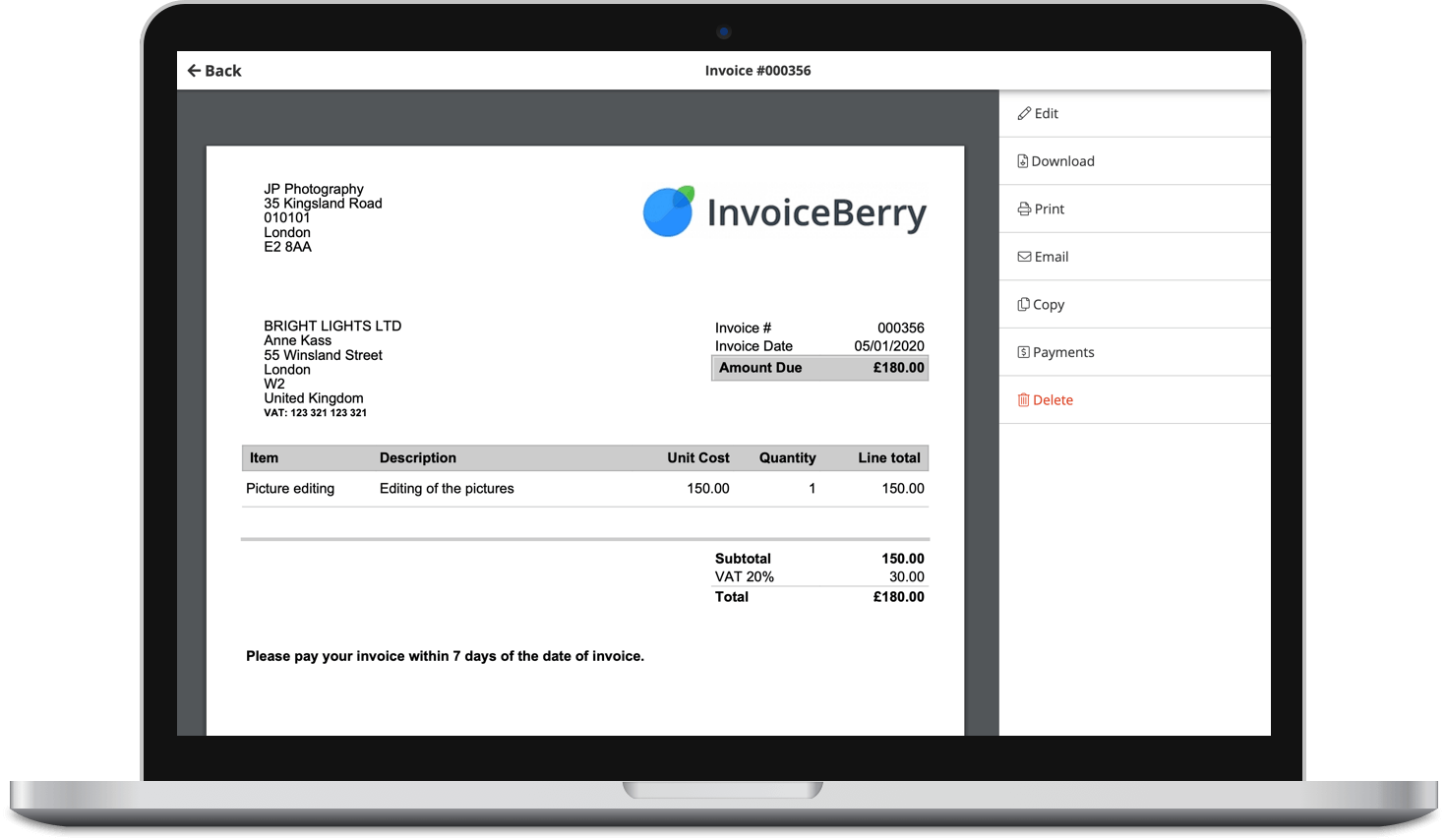 Send professional-looking invoices
Accept online payments with ease
Keep track of who's paid you
Start sending invoices
Whether you want to try new recipes from a famous foodie blogger or you want to gain some general knowledge through LinkedIn groups, you can even do it while relaxing at home on the couch. On top of that, the only investment you need to spend for this is just a good internet connection and your willingness to learn.
In this post, we are going to introduce you to 100+ trending career options with no investment necessary, ones that you can start as soon as today!
How to Start a Suitable Career for You With No Investment
These days, it is hard to pursue a career that is aligned with your passion and talent. In fact, a survey conducted by Harris Poll for Fast Company results that 52% of U.S. workers are already considering a career change, and the other 44% already have their plan in place to switch their careers.
But your next question will probably be on how to start a career with little to no investment when the money is tight. So, here are a few ways to choose a suitable job that might work for you!
1. Conduct Self-Assessment
To start a suitable career path that works for you, you need to understand yourself first. You need to identify what type of work you like, and how you can leverage your passion into a money-making career that will help you generate income and pay your bills.
There are plenty of assessments that you can conduct yourself to understand better and see what type of career is most suitable for you. According to the result, one of the most popular assessments is the Myers & Briggs, which can help you identify your personality type and which career path may work the best for you according to the result.
Another alternative to do your self-assessment is also through the 12 Jungian Archetypes. The latter represents the basis of your motivation to do your job, which can strengthen your knowledge about your passion and talent in general.
2. Allow Yourself to Be a Beginner
No one was born a master. However, everybody will start somewhere, so it is always wise to give yourself a good start to being a beginner. Allow yourself to learn something new, and believe that the knowledge will benefit you one day.
A stellar career is earned, so enjoy the process to get it and work hard if you have to. Even if at some point you realize that the career path isn't for you, rest assured that the least thing you can get from it is that it will lead you to a better way for your career.
3. Find an Industry that Matches Your Skill and Passion
Capitalize on your talent by finding a suitable industry where you can grow for more.
For instance, if you are an introvert who tends to have social anxiety, public speaking may not be the best career path to consider. In which case, you may thrive better behind the scene as a ghostwriter or a producer.
Choosing a career path that melds well with your personality is proven to lead to better work relationships with your colleagues, while at the same time, it can also bring you personal happiness and satisfaction in what you do.
10 Trending Careers With No Investment
Now that you know a few simple steps to start a career with no investment, let's take a look at some trending careers that you can consider building without investment!
1. Blogger
Blogging is not dead yet, even though video-based content tends to take over the internet these days. Being a blogger is a career that anyone can start with little to no investment, all they need to do is start writing and buy a hosting or domain name to get started.
Once everything is set, it's time to create a strategy to monetize your blog. Whether you start putting on ads through your website or reaching out to brands for sponsorship, you can start earning immediately as soon as your blog is live.
Learn the basic knowledge of SEO; from keyword research, setting up Google Search Console for your blog, to optimizing your website speed. By doing so, not only can you use your blog as your portfolio to find some gigs as a freelance blogger, you can also start offering services for any SEO-related tasks.
2. Vlogger
Vlogging is where it's at in 2022. Whether you choose Youtube or TikTok as the platform, video-based content creates a higher engagement rate. And the good news is that you can start your vlog for free!
Sign up to Youtube or TikTok, and start your journey as a vlogger. It may take a while until you are eligible to start earning through the platform, but you can always reach out to build a partnership with brands through paid content and affiliate marketing.
Through your vlog, you can also gain new skills that may benefit you to get more side gigs, including video editing, repurposing content, and even transcribing.
3. Social Media Marketer
Let's be real, who doesn't have a social media account in 2022?
Initially developed as a platform to connect people, social media has now become an effective marketing strategy for your business. The good news is that you don't even need to run your own business to learn how to be a social media marketer!
There are 3.96 billion social media users around the world in 2022, which makes it more than half of the world's population this day. On average, at least 5 out of 10 people already know how social media works, even if they only use it for their personal matters. So, what value do social media marketers bring to the table?
Just like conventional marketing strategy, social media marketers need to know how to determine which platform works the best for each business. Different types of business may attract a diverse audience on various platforms, which requires a different strategy to ensure that it works effectively.
Social media marketers can be split into several different tasks. From a copywriter who can create a copy that converts, a graphic designer that can create attractive visual posts that attract the audience, and the ad experts who know how to run A/B testing for ads that work for the business.
4. Podcaster
At least 116 million people listened to a podcast on a monthly basis in 2021, and the number may increase this year. So, starting a podcast can be another way to build a career without investment. As long as you have a microphone and headphones that work, they should be enough to get your channel started!
The goal is to keep your podcast channel up and running first. Create great content to attract more audience, invite a guest speaker to discuss the relevant topic in each episode, and see the growth on your podcast channel.
Having your own platform through a podcast will also allow you to bring in more sponsors within your niche, so you can start cold calling relevant brands for partnership and growing your career as a podcaster.
5. Data Entry
You are hesitant to make any investment to get your career started, but you have some basic research skills, and you're familiar with platforms like Excel, Word, or any database software. It sounds like you're in for any data entry gigs!
Apart from typing skills and the knowledge to operate some data entry software, time management and organization will also help you since most data entry jobs require you to meet deadlines.
As a data entry specialist, you also need to pay attention to details so you can minimize the discrepancies in the data that you collect and process.
6. Translator
Becoming a translator is a career where all bilinguals and polyglots can thrive. You can start a job as a translator without investment, as long as you're already fluent in a foreign language.
In the process, you may want to upgrade your status and get certified as a sworn translator for legal documents. However, you can still gain work experience as a translator if you can prove that you're fluent in the relevant languages.
As a translator, it is also your responsibility to be able to read, comprehend, and present the content in a way that will be understandable for speakers of the respective languages.
7. Graphic Designer
You don't need to have a degree in graphic design to be a graphic designer. You can even start your career as a graphic designer by having the basic knowledge of design software like Adobe Photoshop, Illustrator, or even beginner-friendly platforms like InDesign or Canva.
Clients or companies may ask for your portfolio when you try to make a career change as a graphic designer. While you may not have the samples you worked on for clients, you can still add some design samples you create for yourself.
Remember, the idea is to showcase your skills and capabilities as a graphic designer. Everyone will have a starting point to transform their career, so if it's to include your personal work as a portfolio, then so be it.
8. Dropshipper
Dropshipping business is trending and for a good reason. Starting a dropshipping business is suitable for beginners, because it is a low-risk business model that won't require you to stock the inventory like the conventional business models.
You can start a dropshipping business with little to no investment, all you need to do is to keep a good relationship with your suppliers so they can handle the products and ship them accordingly.
Even if you're not ready to invest in creating your own business website, you can always open a seller account through e-commerce platforms like Ebay or Amazon. So, what are you waiting for?
9. Customer Support
Many companies prioritize customer service in their business, so customer support is the career field that never runs out of vacancies. So, if you have good problem-solving skills combined with the patience and passion for learning about the product knowledge to help customers, then you have what it takes to be a customer support specialist!
A career in customer support will require training, as companies will need to ensure that you've come with adequate product knowledge to assist both prospective and existing customers in the process.
The job is also suitable if you consider yourself a people person, as your responsibility requires dealing with customers' complaints and feedback.
10. Virtual Assistant
You can start your career as a virtual assistant as soon as today! The definition of virtual assistants can be pretty versatile, as they tend to assist individuals or businesses remotely and handle various virtual jobs, including organizing emails and scheduling appointments.
As a virtual assistant, the assignments delegated to you may vary depending on your client. Because of that, you need to understand better how your client can leverage your skills in a way that will benefit them.
For example, if your zone of genius is being organized, you may want to highlight your service to declutter their emails and keep their inbox organized as a virtual assistant. Or maybe you're open to working full-time for them as an executive assistant to help them virtually on a daily basis. When there is a demand, there is a chance to start your career as a virtual assistant!
15 Types of Virtual Careers You Can Start Now Without Investment
It goes without saying that the Covid-19 pandemic disrupted general labor markets around the world in 2020. As a result, millions of people switched to remote working, and some of them even considered changing their careers due to getting furloughed or losing their job.
Here are a few alternative virtual jobs that you can start with a little to no investment:
Affiliate marketer – A monetization model that enables you to earn commissions by promoting a product or service.
Online survey participant – Getting paid to participate in some relevant surveys online.
Social Media Manager – Managing the holistic aspect of social media accounts, including content planning, graphic designing, algorithm updates, etc.
SEO Specialist – Responsibility includes managing off-page and on-page SEO for your client's website and identifying the right strategy to increase their website traffic through search engine optimization.
TikTok Creator – Just like Youtube, you can also start earning money through TikTok if you meet a minimum requirement for followers and views.
Web Research Specialist – If you're proficient in using Google and other search engines, you can generate income by doing online research for clients.
Flipping Blog for Profit – It will be suitable for you if you already have an intermediate knowledge of blogging, content writing, and SEO. You can develop a blog, revamp it in a way it becomes SEO-friendly with decent traffic, and resell it with a profit.
Proofreader – No special skills are necessary, you can start your job as a proofreader if you are a good writer in the language you're working on.
Online Moderator – Your main job is as an online community manager to oversee group boards and chat rooms and ensure that the topic meets the standard rule of the platform.
Career Matchmaker – It can be an alternative career if you don't have any specific online skills that you can offer to clients, but you have a wide network that enables you to connect various talents and potential employers.
Social Media Influencer – Be the face of your own social media, and grow your personal brand to gain brand partnerships in the future.
Printable Designer – It is suitable if you are creative with a lot of ideas to create your own printable, such as a journal or calendar, and sell it for a profit.
E-commerce Specialist – If you're not interested to open an online shop, then you can help an online shop owners as an e-commerce specialist to manage their business's supply chains.
Web Programmer – It will take some time for you to excel at what you do, but it is proven that web programmer is one of the top-earning jobs in the market.
Beta Testers for Apps and Startups – A lot of startups pay their beta testers in exchange for feedback to improve their platform. You can give your two cents in exchange for dollars!
50+ Other Trending Careers You Can Start With No Investment
Still can't find anything suitable for you on the list above? Here's a list of various trending careers you can obtain without having to spend any penny when you start!
Content Editor
Bookkeeper
Transcriber
Online Teaching or Coaching
Freelance Writer
Voice Talent
Video Editor
Course Creator
Photographer
Videographer
Merchandiser
Personal Shopper
Market Research
Community Manager
Podcast Producer
Podcast Manager
Book Author & Self-Publisher
Lead Generator
Web Analyst
Social Media Analyst
Google Ads Expert
Email Marketer
Network Marketer
Video Caption Generator
Real Estate Agent
Insurance Agent
Social Media Engagement Specialist
Product Reviewer
Captcha Entry
Outreach Specialist
Online Recruiter
Financial Consultant
Software Developer
Web Developer
Web Designer
Project Manager
Event Organizer
Executive Assistant
Digital Organizer
Social Media Consultant
Online Sales Specialist
Data Analyst
Travel Agent
Travel Organizer
Content Specialist
Online Administrator
Airbnb Host
Airbnb Host Support
Petsitter
Housesitter
Online Receptionist
Call Center Specialist
Social Media Admin
Cloud Engineer
Talent Acquisition Specialist
Beauty Advisor
Personal Trainer
Chat Agent
E-Commerce Store Owner
Grant Writer
Resume Writer
Handmade Crafter
Peer-to-Peer Lender
Pet Groomer
Repairer
Tax Consultant
Virtual Public Relations Representative
Web Search Evaluator
Flip Items through E-commerce
Course Developer
Teacher Material Creator
Test Scorer
Textbook Seller
General Freelancer
Conclusion: There Are Plenty of Options to Start a Career With No Investment!
Lucky for us, we live in the digital era where you can get a lot of valuable resources for free just a few clicks away. Starting a career without investment is not impossible, but you can't do it without having a dedication to upgrading your knowledge and commitment to excel at what you do!
However, before you start building your career, don't forget to take care of your invoicing systems by signing up for an account on InvoiceBerry to streamline the payment option for the service you offer!