Startup Mistakes that Can Ruin Your Business
Written by InvoiceBerry Team on January 03, 2023
Before you set out to realize your dream of being an entrepreneur, several startup pitfalls exist. To start correctly and avoid the costs of beginning and operating your own business, make sure you are financially prepared.
It's crucial to account for these costs when creating your business strategy since they might make the difference between your company succeeding or failing.
Try our online invoicing software for free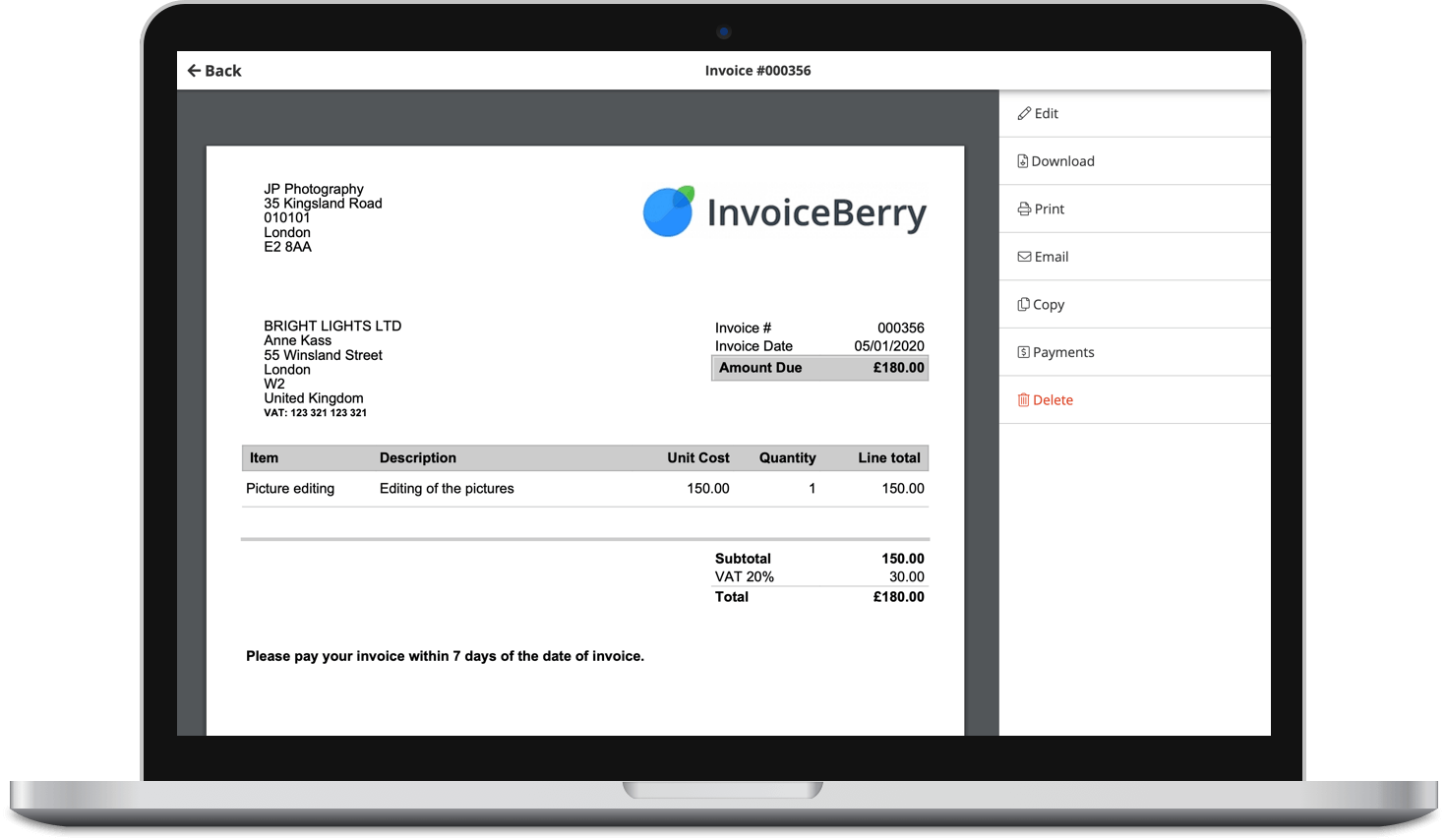 Send professional-looking invoices
Accept online payments with ease
Keep track of who's paid you
Start sending invoices
Before starting your firm, you need to be aware of many expenditures, some of which might be very large. In collaboration with the professional researchers from the write my papers service, we gathered eight starting errors or costs that might destroy your business if you're not careful.
1. Resources
Startups need a lot of equipment, like workstations and lightbulbs. Additionally, it can need pricey items like computers, video gear, and office space. Additionally, you must lease or buy equipment for your staff unless you operate from home.
Think carefully about whether it is essential before investing in any new technology or office supplies for your company. It is almost definitely not, so talk it over with your financial partner first.
2. Office Room
Office space will be one of your biggest starting blunders or costs. You must look realistically at what you need and where you can obtain it for the least amount of money feasible because this one expense may rapidly move from tiny to ridiculous. When they aren't entirely booked, coworking spaces frequently have affordable desks available and flexible month-to-month leases.
Of course, per-month choices might not always be available if you simply search for a part-time office space. If so, shared suites with other companies or dorms at a nearby institution could be your best option. Just make sure to find out if there are any additional costs before signing a contract.
3. Paper Bills
For a startup, every dollar is essential. Paper invoices might, therefore, drastically raise your costs. In addition to paying someone to handle the invoice, you also have to pay for the material. And if you're not careful, you can end up paying more for those bills than you had initially planned.
The absence of privacy in paper bills is one of their main issues. Someone will likely read your invoices if you deal with sensitive data, such as credit card details or medical records. That poses a severe security risk and may cost your firm money.
4. Promotion
An effective marketing campaign may be expensive for companies, but there are methods to cut that cost.
You may cut the cost of marketing by adequately selecting your audience. Focus your efforts on reaching your target consumer by identifying them. Marketing materials like videos, website graphics, and print advertisements may also help you save money. For instance, you may produce interesting and excellent video material using a video editor. By making compelling videos, you can expand your company and draw in more clients.
Utilizing social media sites like Facebook, Twitter, and LinkedIn to sell your goods or service is another of the best essay writing services approach to cutting costs. These websites may be pretty helpful in contacting a large number of individuals and are free to use.
Finally, think about working with a marketing agency or freelance marketer to build and implement your marketing strategy.
5. Virtual Helper
A startup may have to spend a lot of money on a virtual assistant. It's crucial to remember that most of them are not one-time employees because you will frequently want their services repeatedly. If you decide to use virtual assistants, you may incur ongoing costs.
For instance, your monthly expenses would be $200 if you used your VA for 10 hours per month at $20 per hour (assuming there are no other costs). It could seem like a bit of a charge, but if they have several chores to complete, it can rapidly become extremely expensive, and you can't put it off.
6. Insurance
For startups, insurance may be a high cost. The good news is that there are several strategies for reducing this expense. One choice is to get finance from investors who would take on risks in exchange for a stake in the business. Another approach is to bargain with vendors and clients for extended payment periods or other types of relief. Lastly, many companies choose to self-insure by putting aside money each month to cover potential risks.
Every business has a unique circumstance, so it's essential to deal with an insurance broker with expertise who can advise you on handling your risks. However, if you take preemptive measures, you may safeguard your business without going over budget.
7. Advertisement
One of the major problems new businesses have is starting their operations and marketing them in a way that generates revenue. Advertising uses a variety of marketing strategies to raise brand recognition, foster customer loyalty, and attract new customers. There are various forms of advertising, from billboards and Google AdWords to print and television commercials, and each one necessitates a unique marketing approach. Knowing how much to spend on these different types can help prevent your business from failing before it ever gets off the ground.
You should budget for the potential costs associated with each of these platforms. Consider beginning with a modest budget and assessing its success afterward. Knowing when your product or service will be available on the market will also help you decide what kind of advertising will be most effective for your company and when to start.
8. Taxes
When your organization expands, you'll need to consider particular potentially tax-related severe concerns. Consult with a tax expert to make sure you adhere to federal and state tax regulations and correctly record your transactions, but here are a few crucial pointers all companies should remember:
First, refrain from holding money in your company's bank account. Having a sizable emergency fund on hand may seem practical, but doing so is risky. Businesses that keep excessive amounts of cash on hand for extended periods are of interest to the IRS, and if it determines that you are evading taxes, you risk receiving severe fines or worse.
Pay for business bills and employee salaries with your business account. Any additional funds you put into your company bank accounts, such as personal income or investments, should be documented in your accounts and taxed appropriately since they raise a red signal for the federal government. Keep separate records that, at the very least, enable you to monitor the amount of money transferred between accounts each month. This will avoid any confusion with tax officials in the future.
Conclusion
Although many other costs might affect a startup's performance, the ones emphasized here by the best essay writing service are some of the most frequent and expensive. Financial calamity may be avoided by being aware of these risks and preparing for them.
Utilizing cost management software is one approach to keeping your finances under control and on track. You'll be able to monitor your spending, create budgets, and get notifications when spending is getting close to or over budget.
With this knowledge, you can make well-informed choices about allocating your resources to meet your company objectives.
BIO:
Debbie Bott is a professional writer for WritingAPaper online service, specializing in business & marketing fields. In her free time enjoys going on long walks and reading outside.
Small Business Finance 101
Download our free guide to learn the fundamentals of finance that will help make your small business more efficient and successful.