Business Startup Checklist: Get Started for Real (Part 2/2)
Written by Uwe on March 11, 2013
[stextbox id="info"]Click here for Part 1 of this blog post which covers pre-start topics.[/stextbox]
Try our online invoicing software for free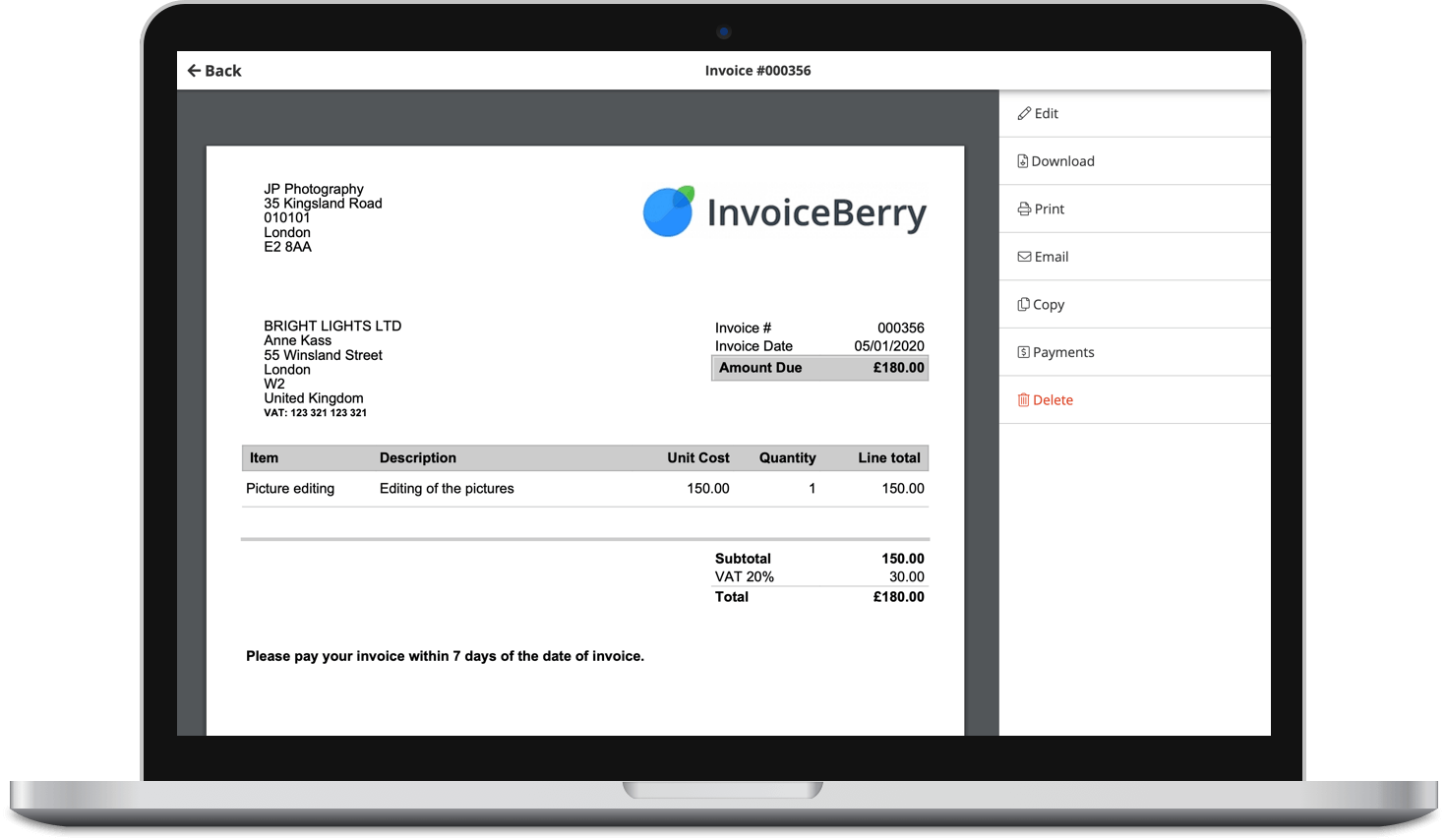 Send professional-looking invoices
Accept online payments with ease
Keep track of who's paid you
Start sending invoices
Get Started for Real
After you read the first part of our Business Startup Checklist it is now time to really get started. Planning is good and needs to be done, however, you need to get active and start doing things to be successful in business. So put up your sleeves and get your hands dirty.
Set up your legal business structure
Once you chose a business name which is available and legal you will need to register your business. You first will need to decide what kind of business structure you want. You might want to be a sole trader or you might see advantages in starting a Limited or PLC. The legal business structure depends on the exact nature of your new business venture. It is always advisable to extensively research the perfect business structure and possibly ask a lawyer or an accountant for advice.
Open up a business bank account
In order to receive start-up capital or money of your first sales you will obviously need a business bank account. Get started early on that point as it can take several weeks, or even months in some cases, to get your business bank account accepted, set up and ready to use.
Obtain start-up capital [Optional]
If you need a large amount of money to get your business started you most likely won't get around an angle investment or a venture capital round.  However, try to do as much as possible without asking for an investment. Write your business plan, create presentations and prototypes and push as much as possible towards starting your business before taking any money on board. This will strengthen your position in front of possible investors. The more you can present to them, the more your new business will be valued at. This gives you more investment at a smaller cost/stake.
Create a website
What used to be a physical shop or a business card is nowadays the website of your business. Businesses without a website are seen as small and unprofessional. If your business doesn't have a website you also won't be ranked too high on Google. Your business might still be listed on Google through other business directories such as Yelp, Qype and the Yellow Pages, however, these listings on Google are never as good as getting your own business website listed on Google.
Lease an office [Optional]
If you don't' plan to start a home-based business you will sooner or later need to start looking for an office. There are massive price and quality differences in offices spaces, so a thorough look into the matter is important. As always when renting: The more trendy or central the location, the more expensive the rent. Think twice before you sign any contract if it makes sense to spend most of your startup capital towards the rent of a trendy, central-located and expensive office. Maybe it would be better to save some of your rent money and spend it towards other startup costs?
Make your first Sale
This is the hardest task in the world. Even if you are only trying to sell a low-priced service or product, it still will be time-consuming and very difficult to make your first sale. However, making your first sale will be one of the most rewarding moments of your life. Psychologically the first sale is a make-or-break event which will motivate you immensely and over-proportionally in relation to the actual money-value of the service or product you sold. It is the one thing you were working for all these days and nights. Once you made your first sale celebrate it!
How to make your first sale? Well, that really depends on your product or service which you are trying to sell. Just try to offer the best service/product in the market; offer friendly and fast customer service; reply to your potential new customers' queries as good and fast as possible; be active on social media websites such as Facebook and Twitter; approach potential new customers via social media, email, phone, in person and don't expect to make your first sale on day 1.
[stextbox id="info"]Sign up for our online invoicing software to send invoices to your first customers![/stextbox]