Small Business and Freelancing Roundup: Week of 18/03/16
Written by Evelina (InvoiceBerry.com) on March 18, 2016
Here are some of the latest and greatest in small business and freelancing from around the web. These are the headlines you don't want to miss.
Small Business
1. (UK) And some good news: from next April, around 600,000 small companies will pay no business rates, micro-entrepreneurs will receive more allowances, and 3.4 million self-employed people will be granted with class 2 National insurance.
Try our online invoicing software for free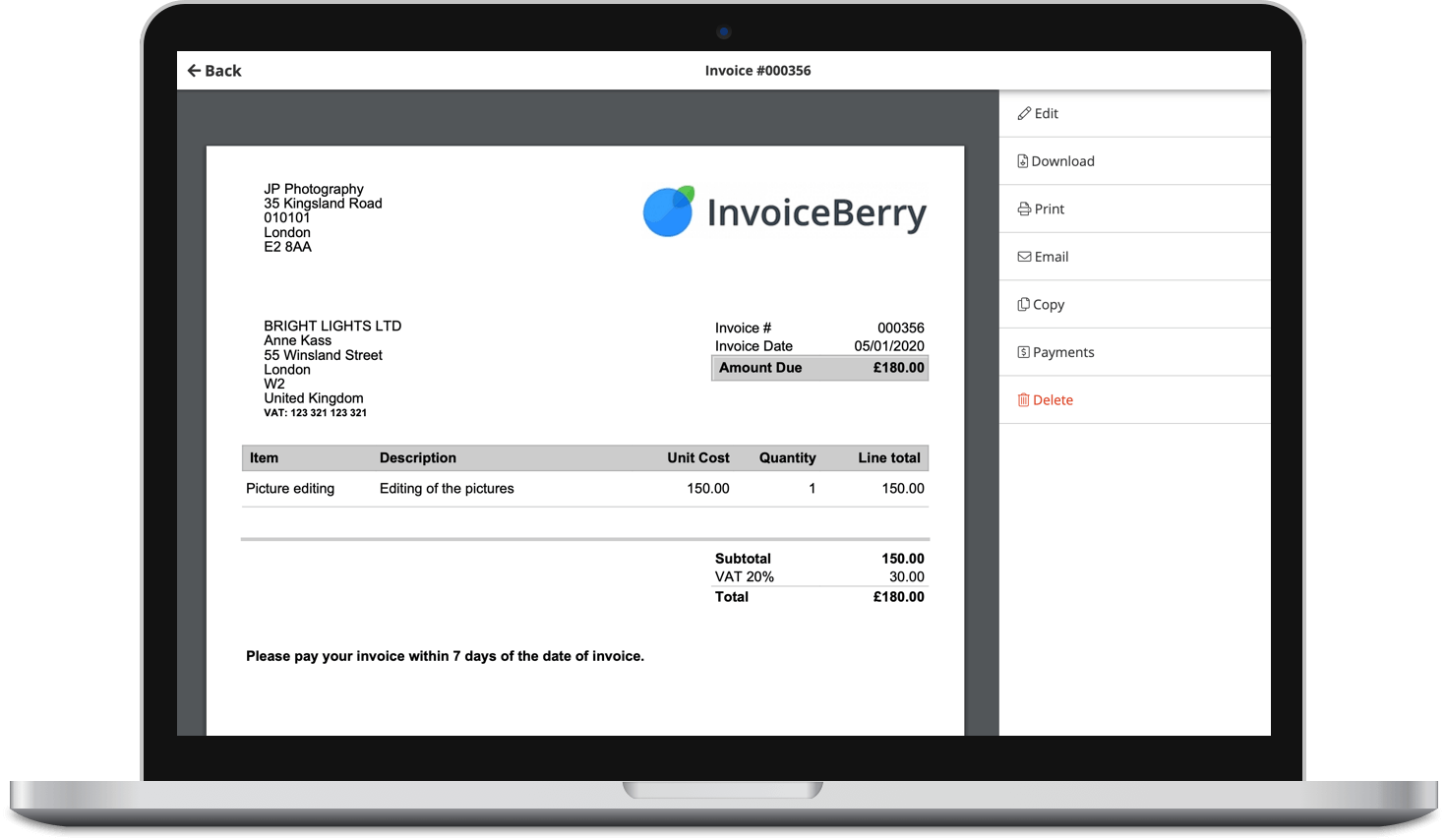 Send professional-looking invoices
Accept online payments with ease
Keep track of who's paid you
Start sending invoices
2. (UK) Starting April 2016, The National Living Wage will officially increase to £7.20 for employees ages 25 and over, what does this mean to your small business and how can you cope with it.
3. Be attentive, organised, and avoid rash decisions, advises Joshua Sophy, and lists 15 small business mistakes when borrowing money.
4. It's the survival of the fittest, folks. Don't miss out on the latest SEO strategy trends in 2016.
5. On Earth Day 2016, go green or go home: Huff Post suggests 5 easy ways to become more energy-efficient, enhance your brand statement, and win eco-conscious customers for your business.
6. Goodbye, B2B & B2C, hello, H2H! Claire Holland says use it or lose it, and lists 5 most innovative marketing trends this year.
7. (UK) Congratulations to London and Manchester – UK's two best small business hubs.
8. Retiring? Selling a business? Passing your company down? Stop for a moment and consider these 5 tips before you take any action.
9. If in the end you decided to sell your business, save yourself some pain and take these preparation steps.
10. Thought Mystery Monks was just a catchy company name? Think again! Here's the astonishing story about the 18-year-old monk who sold his college education for entrepreneurship.
Freelancing
1. Closing deals in heels: the number of women starting their own business has grown by two-fifths.
2. (CA) Thinking of freelancing in Canada? Here are 4 things you didn't, but should know.
3. Don't trust your gut? Answer these 5 questions to make sure you're reaching the right decision about starting a freelancing career.
4. If you're still not convinced, maybe what 400 freelancers and full-time employees say will persuade you: recent poll shows that self-employed people report feeling 'extremely happy.'
5. (UK) Or take a look at how fellow freelancers are doing: 4.55 million Britons are now their own boss, among which voiceover artists, infographic designers, finance writers and self-employed recruiters are the highest paid freelancers in the UK.
6. Been freelancing for a while, and now you're too cool for school? Maybe it's time to take the next step and start growing your business.
7. Looking to make a purchase on your first property and you're self-employed? Darren Fell advises you on where to start.
8. You don't to be a super-human to manage freelancing and family-life: real advice from real people in Jane Porter's article on finding the balance.
9. Thanks to Rein – a new Bitcoin-based decentralised freelance platform – now you can easily receive your job payment in Bitcoins.
10. Keep calm and pay your taxes: MoneyTips.com advises on how to save for your taxes as a freelancer.