Easy Guide: How To Start A Driving Service Business
Written by Uwe on October 07, 2014
If you love driving and have an entrepreneurial spirit, why not turn your passion into a source of income?
A driving business can provide any driving service: taxi, delivery service, chauffeur service and so on. These services can be offered to literally anyone who needs a driving service.
Try our online invoicing software for free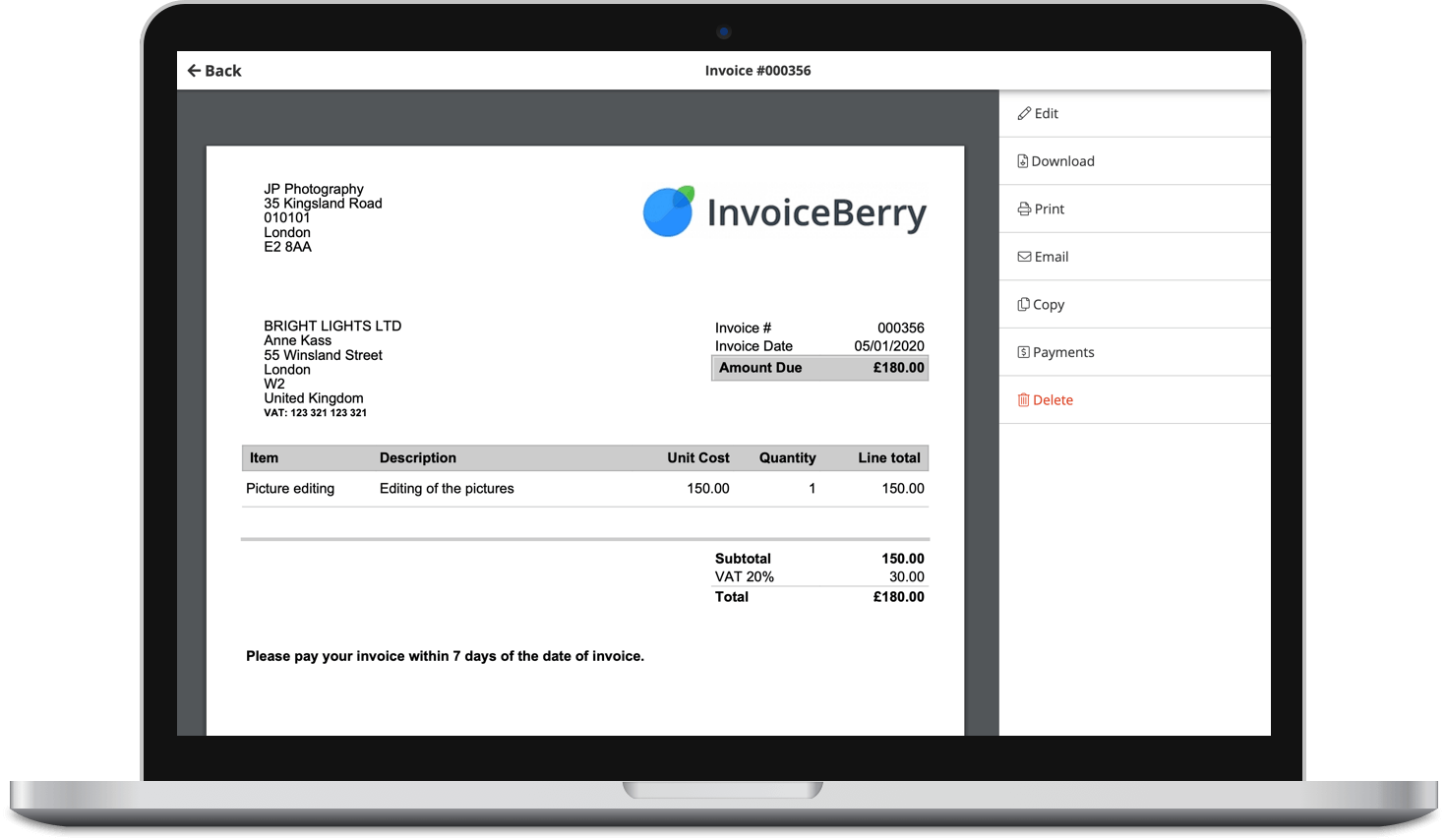 Send professional-looking invoices
Accept online payments with ease
Keep track of who's paid you
Start sending invoices
If that still sounds interesting to you, consider these steps when starting a driving service business:
1. Choose a niche market
You're more likely to get customers if you work in a niche driving market.
Don't try to offer every possible driving service because it's quite likely that none of them will be done 100% right. Rather, specialize in a niche with a targeted customer group.
It doesn't have to be a niche type of driving service, it can also be a niche location, type of cargo, shipping requirements or something similar.
Overall, you should choose something that you feel the most passionate about and where you can provide the most outstanding service.
2. Write a business plan
Once you found out in what niche you want to work, write a business plan. A business plan helps you to figure out the steps necessary to get your driving service business started.
Your business plan should include your competition analysis, a financial plan (startup costs, operating costs, expected expenses and income), an operating plan and an overall description of your driving service business.
3. Obtain necessary licenses
You'll need to apply for a business license. Besides business licenses you'll need to make sure you have the appropriate driver's licenses to drive your business vehicles.
Any costs for obtaining these licences should also be mentioned in the business plan.
4. Purchase commercial insurance
Commercial auto liability coverage is essential for any driving service business. A business insurance is also a must-have. It'll protect you if a customer issues a complaint regarding your service.
5. Choose a business location
It's not about your office location so you don't necessarily need to look for a nice central location. I am 99% sure that your customers will never visit you in the office.
You need to find a location for your vehicle storage/parking. Obviously, if you just have a town car you can accommodate it at home. However, if you have a limousine, truck or any other larger vehicle you'll need to rent or buy a parking space.
6. Purchase equipment
You'll probably need to take a business loan to buy commercial vehicles, GPS, communication equipment and online invoicing software to send invoices, quotes and track expenses.
7. Hire drivers
At the beginning you'll probably have to wear various hats; i.e. be a business owner (complete office work on a regular basis) and perform driving service jobs.
Once your business starts kicking off you can concentrate on expanding the business and hire employees. Your employees should have clean driving records, potentially know multiple languages, wear a tailored uniform and be well-behaved.
8. Advertise
Create a website, print business cards or go digital and share digital flyers, sign up for directories and the yellow pages, put your company's branding on all vehicles and uniforms, buy ads on a popular local magazine or newspaper and partner up with bars, restaurants and night clubs.
Consider all these steps before starting a driving service business.
The business will require an investment so if you don't have the money you should first be really sure  whether or not you are willing to commit to a business loan.
Invoicing doesn't have to be scary
GET 50% OFF SOLO & PRO PLANS
UNTIL MIDNIGHT, OCTOBER 31