5 Essential Steps For Creating An Invoice For Driving Services
Written by Uwe on October 21, 2014
Driving service businesses need to send quotes and invoices to their clients with a clear breakdown of services, rates and hours provided.
The invoice and quote should also contain terms and conditions, payment terms, and specific notes to the customer. The quote should be presented to a client before and the invoice after the service is delivered.
Try our online invoicing software for free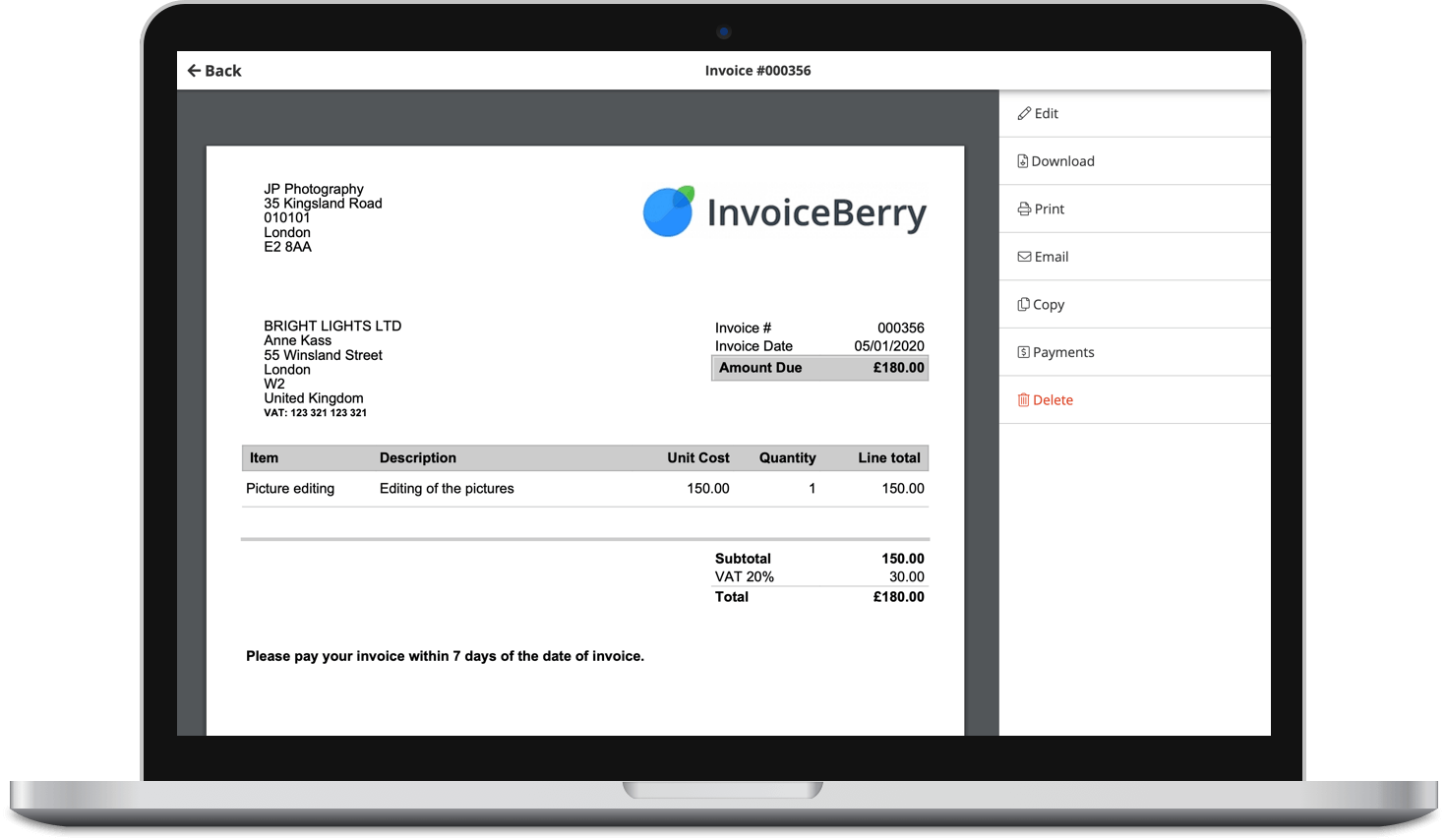 Send professional-looking invoices
Accept online payments with ease
Keep track of who's paid you
Start sending invoices
1. Sign up for online invoicing software. Forget about Word or Excel files. It's outdated, unprofessional and simply a waste of your time. Online invoicing software such as Invoiceberry gives you a 100% customisable invoicing experience. Once you add a client or a service the software automatically saves it for you. Therefore you don't need to re-enter it again when creating a second or third invoice.
2. Add client's information. List the name, address, phone number and a short description if you wish.
3. Select a date, optionally add a discount, PO number and change the invoice number.
4. Add provided services. Include pick-up and drop-off locations and times, driver's name, total number of hours driven, fee rates. Also, add extra fees (such as champagne provided) in this section.
5. Add terms and conditions, payment terms and notes to customer if you wish. I highly recommend you to add a discount code for the next driving service in the "notes to customer" box and thank the customer for being loyal to your services.
A final total of the invoice will be automatically generated by Invoiceberry. Taxes will be added to the invoice, too. The grand total amount will be in bold at the end of the invoice.