How often should I do invoicing as a virtual assistant?
Written by Uwe on January 16, 2015
The invoicing part of a personal virtual assistant can be tricky but it's very important to get it right. The most important rule to remember is to be always honest about how much time you've spent on performing a task for your client.
Most personal virtual assistants invoice clients once a month. Some prefer to bill weekly to have a continuous cash flow.
Try our online invoicing software for free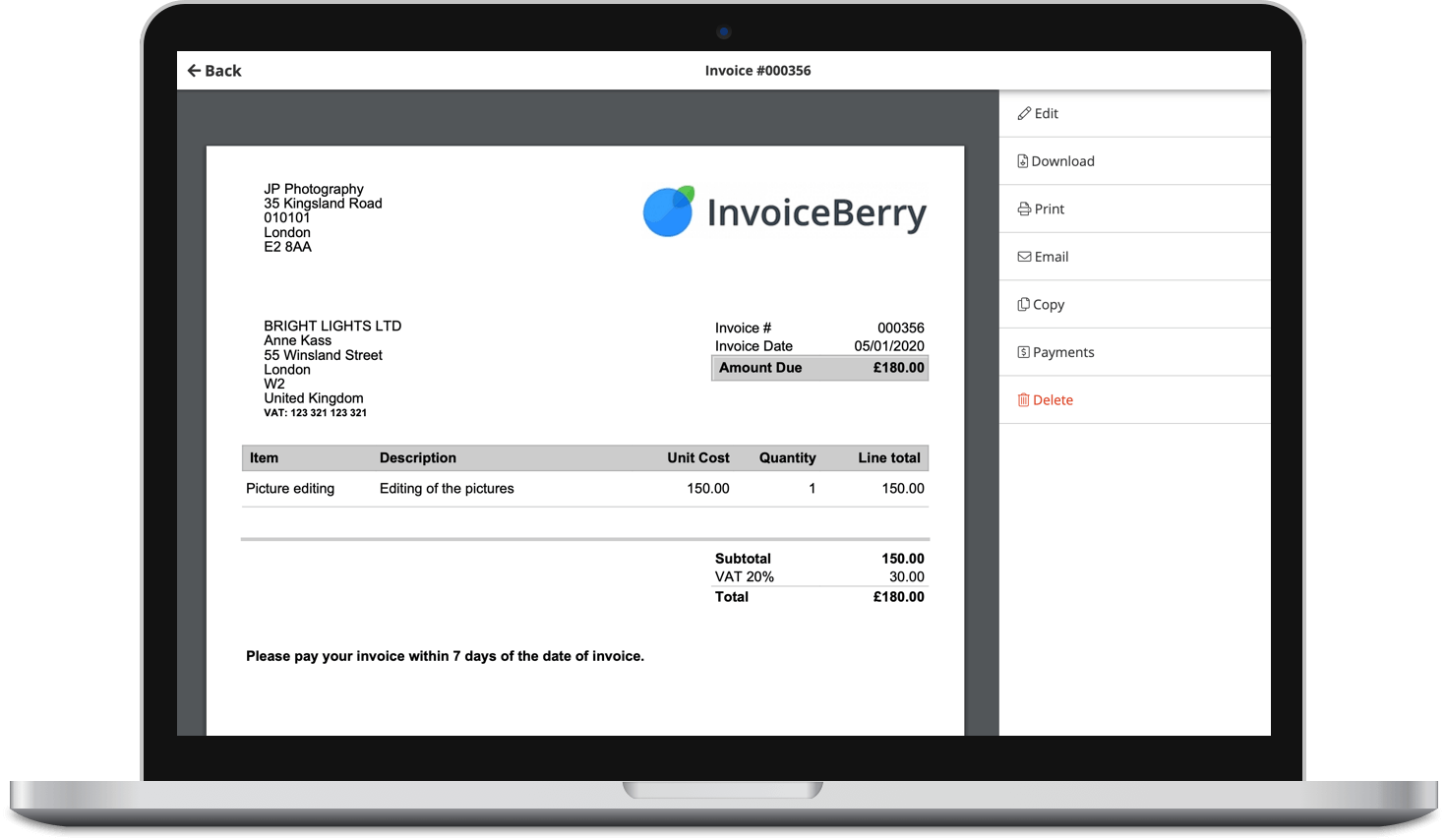 Send professional-looking invoices
Accept online payments with ease
Keep track of who's paid you
Start sending invoices
There are some clients who have special wishes, e.g. they want to pay twice a month, so then you'll need to invoice them every 14 days. Also, if you offer a specific package you should ask for all money in advance.
However, every client and every situation is different so you can talk to your client and decide what's the most convenient time of invoicing for you both.
You can do invoicing using invoice templates but in order to look more professional I highly recommend you to use online invoicing software such as InvoiceBerry. Look at a few advantages of using Invoiceberry for virtual assistants:
Easy invoicing. Invoices are highly customisable, terms & conditions can be added as default, payment terms can be specified, notes to customer can be added, clients are automatically saved and so on.
Export data. You can export (Excel or PDF) or print reports of clients, payments, expenses, tax summary & performance to view the company's cash flow over a specified date range.
Manage & track invoices easier. You won't have the problem of a lost invoice. Whether the invoice is paid you'll see on the dashboard. For unpaid invoices you'll be able to send invoice reminders.
These are just a few advantages of using InvoiceBerry. No matter whether you decide to use online invoicing software or send invoices using invoice templates you should always make sure that you add the correct information onto your invoice.
To make sure that your client pays the invoice you could also add interest rates to overdue invoices, e.g. 1.5% extra if the invoice is 30 days overdue.
Got any tips and tricks for other virtual assistants? Let us know in the comments below!