33 Best Coworking Spaces in Toronto
Written by Leiann on January 20, 2020
Today's startups, freelancers, small business owners and virtual nomads can't stop raving about the meaningful benefits of coworking spaces. 
In 2012 it was estimated that the volume of global coworking spaces had increased by over 400% in just two years. The surge has since shown zero signs of slowing down, with the number of global shared spaces expected to surpass 20,000 offices soon.
Try our online invoicing software for free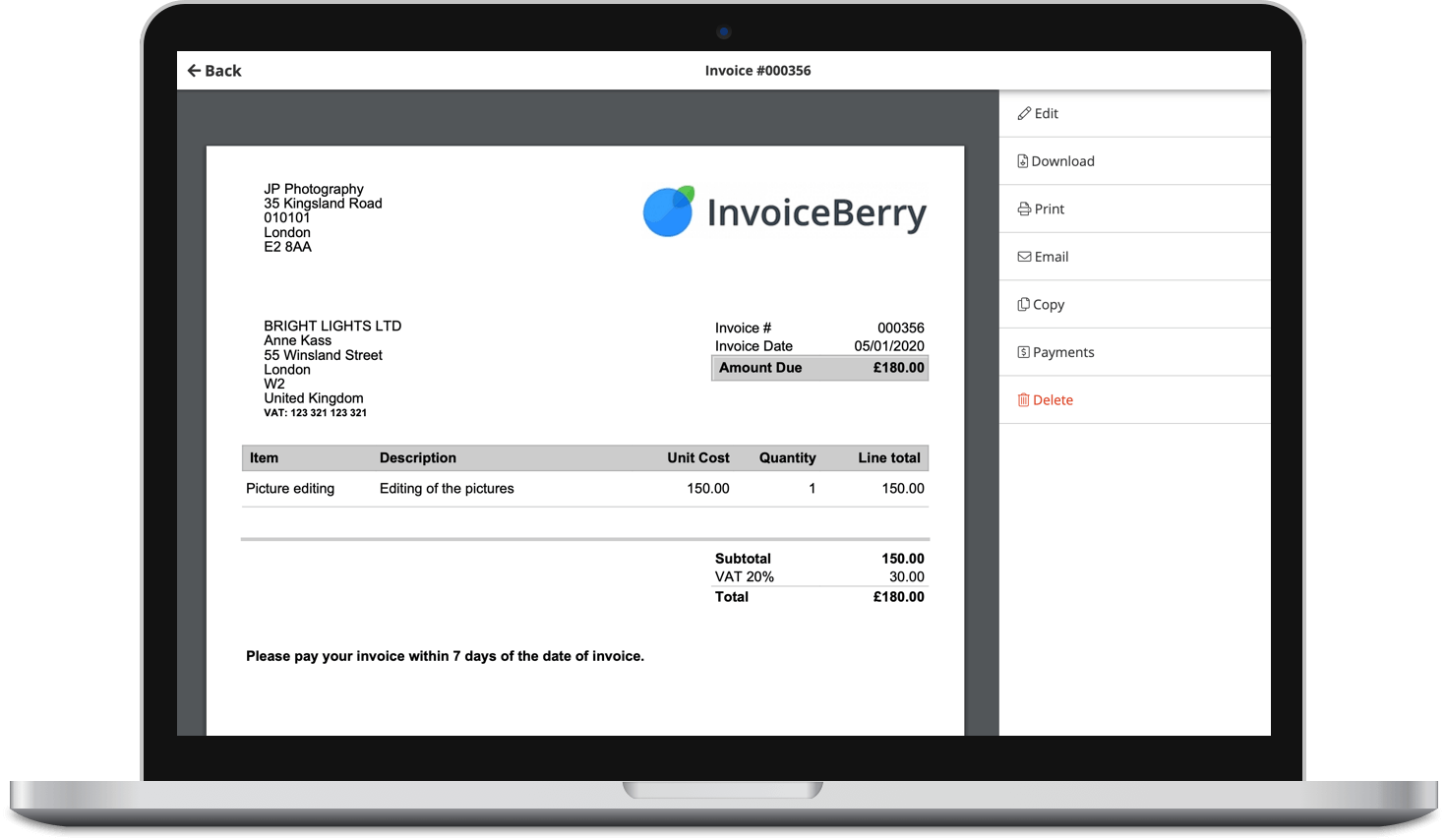 Send professional-looking invoices
Accept online payments with ease
Keep track of who's paid you
Start sending invoices
The verdict is in and hybridized offices with their flexibility and socializing opportunities are the future. This certainly seems to be the case in the Land of Maple Syrup, anyway. 
According to a 2019 Global Coworking Growth Study, Canada ranked 7th on a list of top 50 countries with the highest density of coworking spaces per capita. Canada's largest city, Toronto, is said to have a new coworking space crop up every 13 days. 
So if you're in the market for a unique collaborative work setting, whether it be a temporary or dedicated desk, a private office or an event space, you're guaranteed to find a place that fuels your productivity.
First, here are some questions you should ask prior to choosing a coworking space followed by a quick rundown of arguably the 33 best workspaces Toronto has to offer as of October 2019.
Workhaus provides a variety of bright and inspiring coworking options designed to cater to the wide-ranging needs of both a solo freelancer and a Fortune 500 company. They specialize in hot desks (these are temporary mixed workstations), dedicated desks with lockable storage, turn-key private offices & a variety of meeting and event spaces.
Their wellness program and weekly socials serve to complement the blazing-fast WiFi, 24/7 access and premium coffee and tea.  
Locations: 
Commerce Court:

30 Wellington St. W., 5th Floor

Sky Parlour:

1 Adelaide St. E., 30th Floor

Spadina:

215 Spadina Ave., 4th Floor

1892:

20 Richmond St. E., 6th Floor

Dundas:

180 Dundas St. W., 25th Floor

Castle:

212 King St. W., 6th Floor

Loft On Bay:

350 Bay St., 13th Floor

FiDi:

56 Temperance St., 6th Floor

Sheppard:

2 Sheppard Ave. E., 20th Floor

St. James:

133 King St. E.
WeWork's innovatively crafted workspaces provide a breath of fresh air. Their private offices, coworking spaces, and conference rooms are designed to make you feel at home, while also providing endless networking opportunities. 
Multiple locations, modern amenities, micro-roasted coffee bars, and art-filled lounges combine to promote productivity for agile teams of one or 100.
Locations: 
Mirvish Village:

Mirvish Village, 571 Bloor Street West, Toronto, ON M5S 1Y3

171 East Liberty St:

171 East Liberty Street, Toronto, ON

357 Bay St:

357 Bay Street, Toronto, ON M5H 4A6

Hudson's Bay Queen St:

176 Yonge Street, 6th Floor, Toronto, ON M5C 2L7

33 Bloor St E:

33 Bloor St E, 5th Floor, Toronto, ON M4W 3H1

240 Richmond St W:

240 Richmond Street West, Toronto, ON M5V 1V6

1 University Ave

: 1 University Avenue, Toronto, ON M5J 2P1

100 University Ave:

100 University Avenue, Toronto, ON M5J 1V6

1100 King St W:

1100 King Street West, Toronto, ON M6K 1E6
Startup founders, content creators, web and app developers, social influencers, marketers, designers, and digital nomads flock to these popular open-concept workspace locations. Perks like free coffee and tea, color printing, partner discounts, and weekly community events keep members coming back for more.
In addition to monthly memberships to the coworking lounge or a dedicated desk, day passes are also available starting at CAD$35 for anyone who just wants to drop in.
Locations:
Camden St: 20 Camden Street, Suite 200, Toronto, ON Canada, M5V 1V1
King West: 73 Bathurst Street, 4th Floor Toronto, ON M5V 2P6
CSI was one of the very first coworking spaces when it opened its doors in 2004. The emphasis here is on community and collaboration for accelerated impact. Members include nonprofits, for-profits, entrepreneurs, artists, and activists working across social mission sectors to build a movement that puts people and planet first.
Private or shared, permanent or part-time, work or event – CSI caters to every need. Flexible hot desk packages start from $125 per month, while a dedicated desk costs $450.
Locations:
Spadina: 192 Spadina Avenue, Toronto, Ontario, M5T 2C2
Annex: 720 Bathurst Street, Toronto, Ontario, M5S 2R4
Regent Park: 585 Dundas Street East, 3rd floor, Toronto, Ontario, M5A 2B7
Nestled away in Toronto's eclectic East End, East Room offers 60,000 square feet of co-operative workspace. The chic converted warehouse interiors sport high ceilings, wooden floors, and painted brick.
Amenities at this cultural incubator include 2 work lounges, 3 kitchens, 5 bookable boardrooms, several designated quiet spaces, complimentary tea & coffee, blazing internet and last, but not least, the option of indulging in Don, the owner's, wine and food selection.
Location:
50 Carroll Street, Toronto Ontario, M4M 3G3
Verkspace's name is derived from the Icelandic word for labor, business, work and job. As such, their two Toronto locations are designed to be spaces where you can get work done and make things happen.
Competitive rates and flexible options such as Collective Membership and Drop-in Passes attract many patrons to this shared office space. The Scandinavian influence of balancing hard work with passion seem to keep them coming back for more.
Locations:
Verkspace 32 Britain: 32 Britain Street, Suite 100, Toronto, ON, M5A 1R6
Verkspace 410 Adelaide: 410 Adelaide Street West, Suite 220, Toronto, ON, M5V 1S8
iQ Office Suites' mission is centered on providing flexible workspace solutions feature top-quality design, furnishings and technology. Their wide-ranging configurations include private offices, dedicated desks, virtual address and/or telephone solutions, meeting spaces and event spaces.
Locations:
545 King Street West, Toronto, ON, M5V 1M1
140 Yonge Street, Toronto, ON, M5C 1X6
250 University Avenue, Toronto, ON, M5H 3E5
150 King Street West, Toronto, ON, M5H 1J9
The Workaround considerately caters to the needs of parents, but babies are in no way mandatory. It's a flexible environment that offers snacks and coffee as well as a lactation suite.
Dedicated desks and private offices for teams with up to 6 persons are available. Day pass options flexibly cover: half or full day, drop-in and open seating. But what really sets them apart is the play-based childcare learning program for children six months to 5 years of age.
Location:
The Workaround: 2080 Danforth Avenue, Toronto, ON M4C 1J9
Make Lemonade is a unique coworking space for women. It is driven by dreamers with a sense of community.  Located smack dab in the heart of Toronto, the amenities offered here include awesome internet, printing and mail services, locker storage, unlimited tea and coffee, 24/7 access and distinctive events.
Expert-led workshops focused on finance, sales, branding and operations are regularly offered at affordable rates. Business 101 online classes are also available.
Location:
Make Lemonade: 326 Adelaide Street West, Floor 6, Toronto, ON M5V 1R3
You can find TPC in the heart of Toronto's financial district. It promises the perfect fusion of practicality and sophistication. Offerings span private office suites, team office suites and coworking, to high-quality virtual offices, meeting rooms and mailboxes.
Members benefit from all the essential administrative support and preferred amenities you would find in a contemporary corporate environment. Only here there's so much more flexibility and efficiency.
Location:
The Professional Center: 120 Adelaide Street, West Suite 2500, Toronto, ON M5H 1T1
The best coworking space for you
It's no wonder Toronto frequently ranks as one of the most liveable cities in the world. It's a haven of diversity and collaboration. A lot like this list of all-embracing workspaces.
Almost every location on this list allows you the option of booking a tour before investing a cent. So take advantage, do your research and ask all the burning questions. Your ideal workspace awaits.
Happy Coworking!
Map of the best Toronto coworking spaces