Top 16 Glasgow Coworking Spaces for Your Startup
Written by Alla on November 24, 2016
Glasgow is the largest city in Scotland with around 600,000 inhabitants and 20,000 business professionals, a perfect situation for Glasgow coworking spaces.
Back in the days, it used to be the second most important city in the UK after London, and one of the richest cities in the world.
Try our online invoicing software for free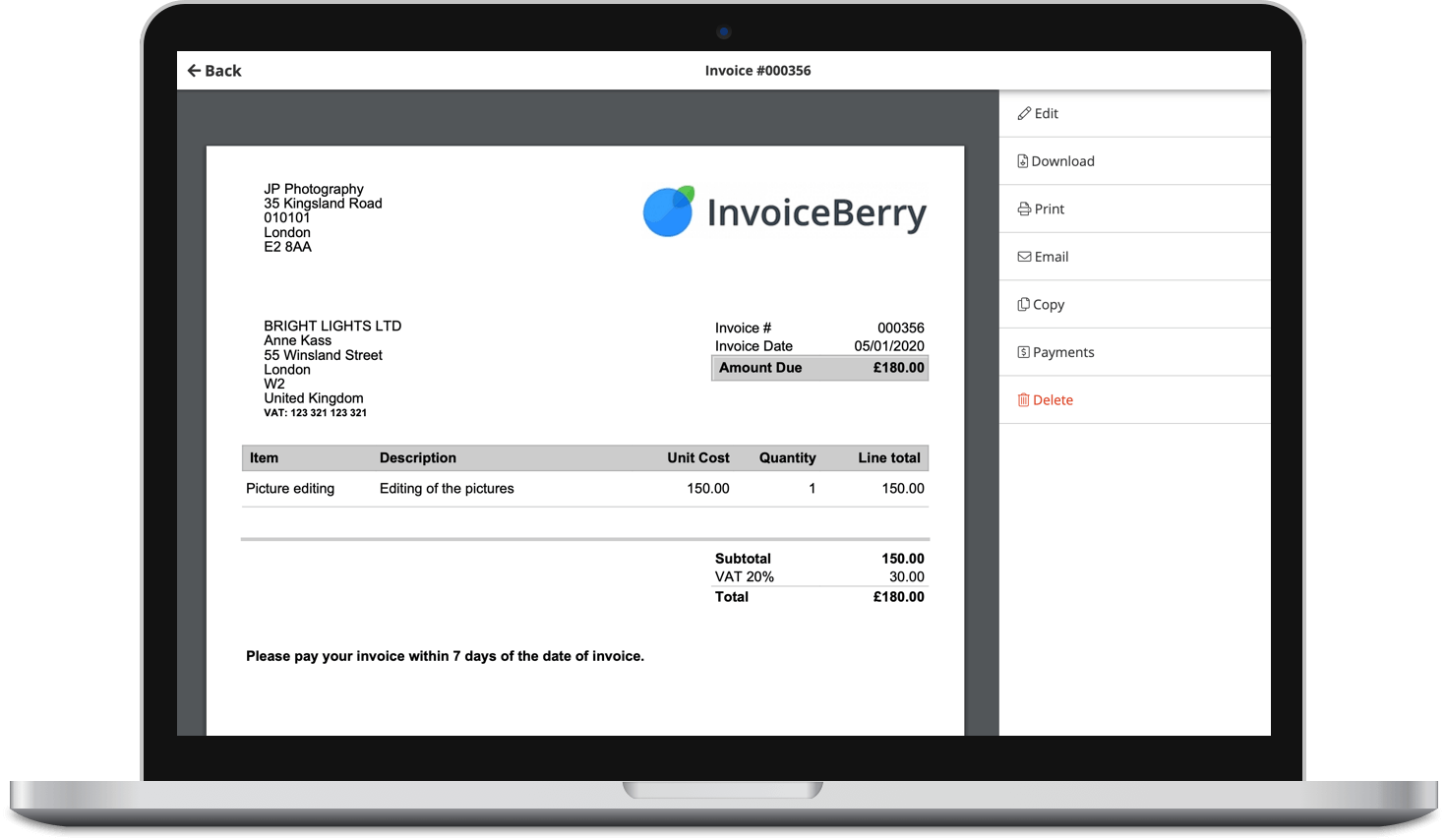 Send professional-looking invoices
Accept online payments with ease
Keep track of who's paid you
Start sending invoices
With its well-known industrial past, Glasgow unexpectedly for many won the £24m Smart City award from the UK's Technology Strategy Board as the city of the future.
The city's technology-oriented policies and spirit of innovation started to inspire new startups and attract investors and entrepreneurs looking for new business opportunities. And in most cases, all those three components come together in the Glasgow coworking hubs.
So let's look at 16 best Glasgow coworking locations.
The Distillery is home to a fascinating creative community. It's great for the needs of freelancers, startups and all those who need require a flexible workspace.
Memberships start from £175 a month for a fixed desk, and from £100 for a hot desk. Packages include access to the outdoor spaces, community garden and a skyline view.
Location:
The Distillery / The Whisky Bond: 2 Dawson Road, Glasgow
Think Tank is one of the latest coworking spaces in Glasgow. It's perfect for everyone from a stand-alone business owner to a team of creatives.
Half day desking starts from £20, which includes access to meeting rooms, printing and copying facilities, lockers, kitchen and free coffee/tea.
Location:
Think Tank Glasgow: 4th Floor, 176 Bath St, Glasgow
Rookie Oven is a coworking space for the Glasgow tech community. It has enough space to host miscellaneous meetups, streams and hackathons.
The community has regular social events and amazing networking opportunities. Hot desking starts from £120 per month including free access to retro game consoles, a pool table, library and 80s tunes.
Location:
Rookie Oven: Fairfield Shipyard Offices,1046-1048 Govan Road, Glasgow

Collabor8te is a two-floor coworking space located in the heart of Glasgow's Merchant City. It features flexible memberships starting from £40 per month.
You'll get free hot drinks, snacks, breakfast and access to the showers, meeting spaces, kitchen area and also networking and collaborating within the community. 
Location:
Collabor8te: 

22 Montrose Street, Glasgow 
Glasgow Collective is a brand new coworking space in the Barrowlands. The location features four studios, a workshop, event space, meeting rooms and coworking areas.
You'll also be able to enjoy an open plan kitchen, storage, and booths. And roasted coffee onsite is definitely an advantage.
Location:
Glasgow Collective: 15 East Campbell Street, Glasgow
societyM is an exclusive coworking space located on the ground floor of the citizenM hotel and has the vibe of a secret club for chosen ones.
With a practical design and a number of seating options in shared and private spaces, societyM is great for work, meeting clients and business partners.
Location:
societyM: 60 Renfrew Street, (corner of Hope Street)
Glasgow
Design Hub is a coworking space for creatives: designers, architects, and artists. You're also getting access to the 1600 square-foot fully equipped workshop, which is one of the best in Glasgow (or maybe in the UK as well).
The friendly and creative atmosphere will inspire you everyday and trigger all those outstanding ideas to succeed.
Location:
Design Hub: Unit 13, 100 Borron Street, Glasgow
The Docks at the Film City Glasgow is a low-cost Glasgow coworking space for creatives close to the film industry.
The location has a full set of studios and workshops, production and serviced offices, build spaces, post sound theaters and post-picture suites.
Location:
The Docks / Film City Glasgow: 401 Govan Rd, Glasgow
Regus Glasgow is part of the international Regus group. They have 8 locations in the city, all of them offering flexible coworking options.
Membership packages start from £5.40 per person per day. Access to the available facilities vary upon chosen location, but great customer service and support are guaranteed.
Locations:
West George Street: 

151 West George Street, Glasgow

69 Buchanan Street: 

69 Buchanan Street, Glasgow

Tay House: 

Tay House, 300 Bath Street, Glasgow

20-23 Woodside Place: 

20-23 Woodside Place, Glasgow

Hillington Park: 

68-74 Queen Elizabeth Avenue, Hillington Park, Glasgow

Blantyre Industrial Estate – Workshops (Evans Easyspace): 

Units 53-58, Block 8, South Avenue, Blantyre Industrial Estate, Glasgow

Bellshill, Bellshill Industrial Estate: 

Bellshill Industrial Estate, Inchinnan Road, Bellshill

Lanarkshire Eurocentral: 

Maxim Business Park, Maxim 1 – 1st floor, 2 Parklands Way, Eurocentral, Motherwell
Small Business Finance 101
Download our free guide to learn the fundamentals of finance that will help make your small business more efficient and successful.