Top 30 Manchester Coworking Spaces for Your Startup
Written by Alla on December 01, 2016
With over half a million of people, it seems like startups are emerging every single day in Manchester. And why not, as it's a key European destination with billions of pounds in yearly investments.
The diverse culture and fantastic nightlife combined with the overall lower cost of living are attracting energized and motivated specialists from different parts of the country.
Try our online invoicing software for free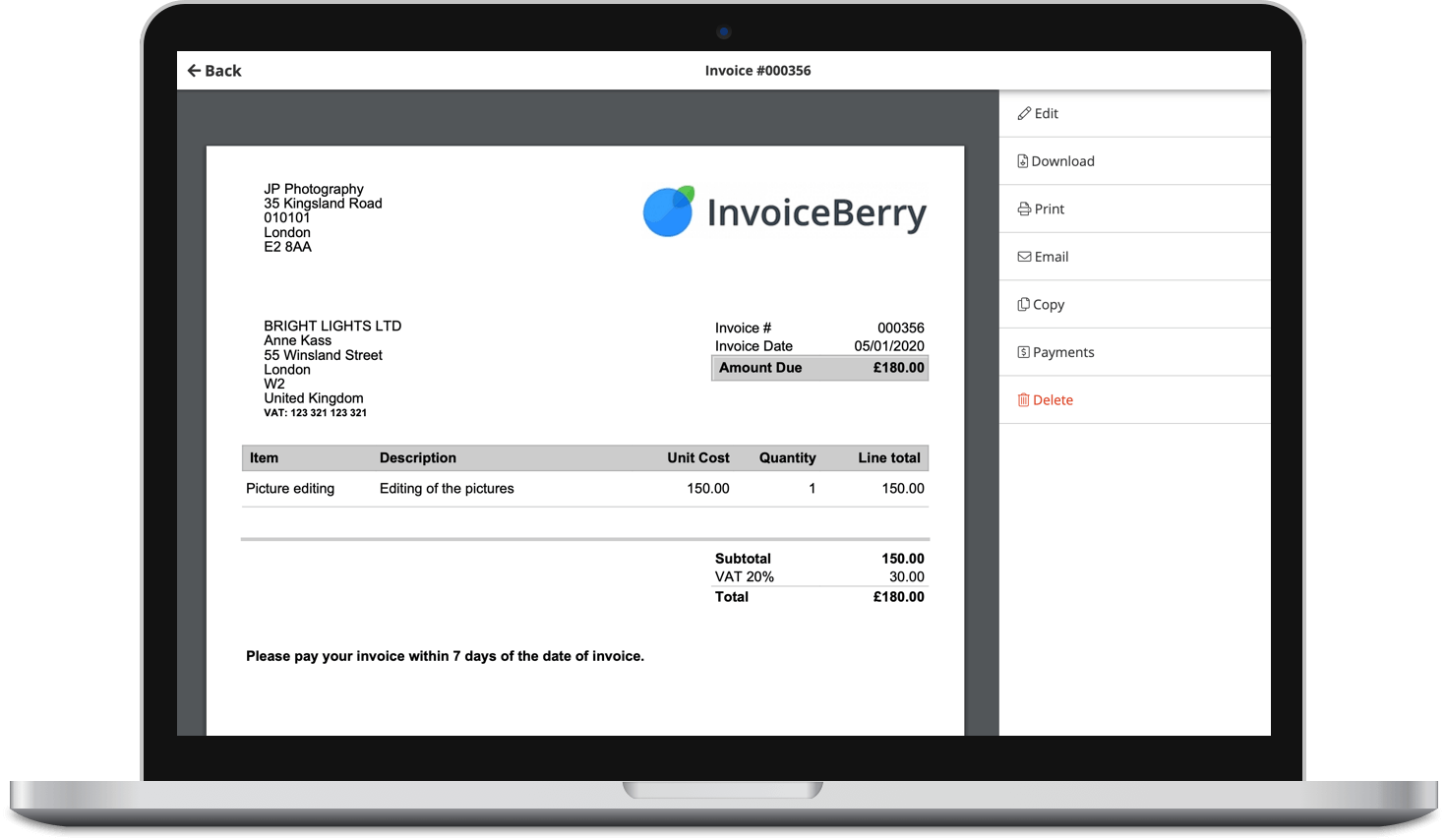 Send professional-looking invoices
Accept online payments with ease
Keep track of who's paid you
Start sending invoices
And of course, success of the Lad Bible, Push Doctor, Swifty Scooters and more is inspiring young entrepreneurs.
So where can you nourish your brilliant ideas in this startup heaven? Let's take a look at the 30 best Manchester coworking spaces that will help you grow.
Central Working is a great coworking space with a wonderful city view and the best Manchester coffee from Grindsmiths Coffee in close proximity.
The location offers kitchen facilities and free coffee, discounts, 24 hour access to your desk, Skype booths,a 150-capacity lecture theatre and a meeting room suite on-site.
Location:
Central Working Deansgate: Deansgate, 231-233 Deansgate, Manchester
Beehive Lofts is a great 'breakout space' with large modern desks, hammocks, pool tables, netted chairs, and a 220′ cinema screen.
Memberships start from £225 per month, and you'll be able to enjoy the creative library, three entertainment booths and meeting rooms that are already included into the price.
Location:
Beehive Lofts: Beehive Mill, Jersey Street, Manchester

Orega offers three coworking locations in Manchester. Membership packages are flexible; you can have 24/7 access or a desk for just a few days a month.
Prices start from less than £9 a day and you can enjoy work flexibility and designated meeting rooms, lounges and always helpful reception services.
Locations:
The Blue Room: The Blue Tower, MediaCityUK, Manchester

76 King Street: 76 King Street, Manchester

Manchester Piccadilly: 3 Piccadilly Place, Manchester
The Assembly provides a great opportunity for collaboration in a stylish and attractive space. You can work, meet with clients and connect with talented individuals.
Each desk in The Assembly costs £180 a month, and you can also bring your guest to work for free next to you.
Location:
The Assembly: Virginia House, 5-7 Great Ancoats St, Manchester, Greater Manchester
Globe Working is the best solution for freelancers, entrepreneurs, growing or established companies, startup founders or service providers.
Prices start from £9 per day per desk for permanent residents, which includes access to the meeting rooms, printing facilities and coworking events.
Location:
Globe Working: Globe Square, Dukinfield, Greater Manchester
SpacePortX is a coworking space for tech startups, creatives and developers. The location focuses on growing their community and at the same time helping their residents to grow. 
Memberships start from £40/month, including free coffee, access to the kitchen, networking, meetups, and exclusive perks and packages.
Location:
SpacePortX: 24/26 Lever Street, Manchester
MadLab offers a friendly and cozy coworking space for creative and social enterprises. It will be great for artists, designers, technologists, and entrepreneurs.

Hotdesking is £18 a day, and the monthly introductory full-time cost is £175, including participation in events and networking.
Location:
MadLab: 36-40 Edge Street, Manchester

Hackspace Manchester is a part of the Hackspace Foundation that provides a coworking location for people who are passionate about arts, science, craft and technology.
There you can work on your projects in specially dedicated workshops equipped with a laser cutter, 3D printer, CNC and sewing machines, metalworking lathe, oscilloscopes, soldering irons, multiple saws and a broad collection of hand tools.
Location:
Hackspace Manchester: Wellington House, Pollard St E, Manchester
Rise Manchester is an inspiring space for the financial and tech community, as well as other talented specialists and entrepreneurs.
Located in a former furniture store, it's now one of the best places to meet people, get inspired, learn and create.
Location:
Rise Manchester: 231 Deansgate, Manchester
OGS Works is a new coworking space for media, retail, music and creative industries. The location hosts large, medium and small companies, startups, freelancers and even music producers.
At OGS Works you'll find an ideal environment to start and grow your business. Flexi memberships start at £100 per month, which will also give you access to hello hub, events, free coffee/tea and all the amenities.
Location:
OGS Works: Old Granada Studios, Quay Street Manchester
The Campus is the social hub of The Sharp Project, a place for creative digital entrepreneurs and content production.
Day passes start from £15 per day, and include access to all the Campus events and networking that are available on that particular day.
Location:
The Sharp Project: Thorp Road, Manchester

Together is a part of the Bruntwood family and offers a creative coworking space for businesses, startups and freelancers.
Monthly membership starts from £175 per month, including endless networking opportunities and inspiring supportive atmosphere of the shared open space office.
Location:
Bruntwood / Together: 

127 Portland Street, Manchester
Accelerate Places Manchester provides a flexible shared office space to young companies and startups.
Flexible contract terms will make joining the coworking space even more enjoyable. With communicative and experienced members, you'll get your business growing in no time.
Location:
Accelerate Places Manchester: 101 Princess Street, Manchester
Workplace is a shared office and coworking space where you can work, talk to new people and have business meetings.
Hot desks start from £10 per day, and you'll get a lot of free tea and coffee, besides working side by side with like-minded professionals.

Location:
Workplace: 

4th Floor, Churchgate House, 56 Oxford Street, Manchester
Regus Manchester is part of the international Regus group. They have 15 locations in the city, all of them offering flexible coworking options.
Memberships start from £4.10 per person per day. Access to the available facilities vary upon chosen location, but great customer service and support are guaranteed.
Locations:
King Street: 

82 King Street, Manchester

Fountain Street: 

53 Fountain Street, Manchester

Pall Mall King Street: 

Pall Mall Court, 61-67 King Street, Manchester

Peter House: 

Peter House, Oxford Street, Manchester

Spinningfields: 

10th Floor, 3 Hardman Street, Manchester

Digital World Centre: 

Digital World Centre, 1 Lowry Plaza, The Quays, Salford, Manchester

Business Park: 

Manchester Business Park, 3000 Aviator Way, Manchester

Manchester Airport – Hilton: 

Hilton Hotel, Manchester Airport, Outwood Lane, Manchester

Manchester, Lowry Mill, Swinton: 2nd Floor, Lowry Mill, Lees Street, Pendlebury, Swinton, Manchester

Didsbury: 

Ground Floor, Adamson House, Towers Business Park, Wilmslow Road, Didsbury, Manchester

Stockport, Houldsworth Mill Business and Arts Centre: 

Houldsworth Street, Reddish

Manchester Cheadle: 

5300 Lakeside, Cheadle Royal Business Park, Cheadle

Bolton, Manchester Road: 

Manchester Road, Bolton

Bolton, Town Centre: 

120 Bark Street, 6th and 7th Floor, Bolton

Warrington Cinnamon Park: 

Cinnamon House, Cinnamon Park, Crab Lane, Fearnhead, Warrington