Small Business and Freelancing Roundup: Week of 26/08/16
Written by Alla on August 26, 2016
September is almost here, and the small business and freelancing world is getting ready for autumn.
So let's take a look at what's happened during the last full week of summer.
Try our online invoicing software for free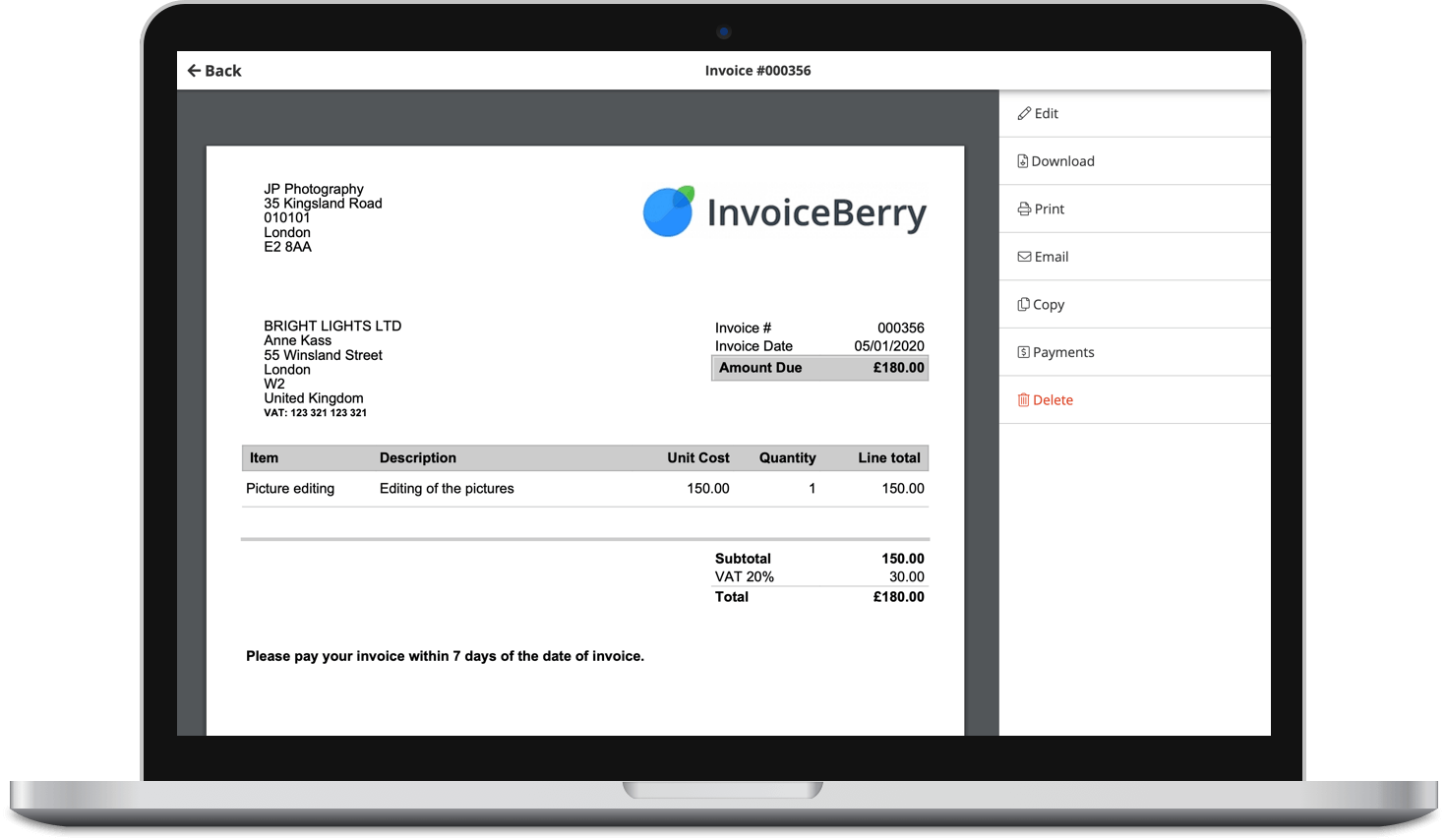 Send professional-looking invoices
Accept online payments with ease
Keep track of who's paid you
Start sending invoices
Small Business
1. Clinton shares her plans on how she will help small businesses when she's the US President. Check for more details here.
2. With all the post-Brexit excitement and pessimism being over, it's time to logically evaluate the real consequences that UK small businesses will face in the nearest future.
3. Almost 90% of all the data breaches this year had a financial espionage motive, and most small businesses are very easy to hack because they don't have any cyber security.
4. Nowadays small businesses feel powerless, especially when facing contract termination with larger companies. How can they protect themselves?
5. Where's the best place in London to launch your startup? Take a look at these 77 spots!
6. Can your local small business become a global one? Just keep this one thing in mind.
7. Singapore's been the top tech startup location for years now due to the openness of the economy, and here's what you need to know about the government grants there.
8. 80% of small beauty business owners feel fulfilled with what they do while being stressed more than owners of other kinds of businesses. Read more stats here.
9. The landscape of small business lenders in Canada is changing, as they have specific banking needs. That report is here.
10. Close to 70% of small businesses have no anti-harassment policies at their companies, which is shocking as the amount of settlements is over $50 million.
Freelancing & Entrepreneurship
1. LinkedIn has launched a ProFinder tool to help freelancers find jobs. You can check the details here.
2. One in seven active freelancers in the UK is the working mother, and this number is growing. Here are all the reasons why.
3. In Canada, there are already nearly 2 million freelancers, and they are expanding to more sectors, including medical and health. Here's a report on that.
4. Seeing as by 2020 up to 50% of the entire workforce will work remotely, business owners need to get ready for the changes. Check these 7 tips to do it successfully.
5. In India, some startups and entrepreneurs are having hard times returning investments. See how they face the challenges and deal with them.
6. These 5 brand new apps are must-haves for every entrepreneur according to the tech guys.
7. Begin with checking on these 3 tips from the pro before you start your career as an entrepreneur.
8. In South Africa, there's a significant gender gap in entrepreneurship in terms of pricing and services provided. Read the full info on the subject here.
9. Major universities, including Harvard, have found a way to keep young students from dropping out too early to pursue their entrepreneur career.
10. Is it possible to raise an entrepreneur? These lessons will help you out.
Did we miss any of the most important news this week? Let us know in the comments below!