How to Write Branded Content Effectively and Extend Visibility Across the Web
Written by James Riddle on December 02, 2019
The present-day market trends show decreased popularity of traditional commercials and low-quality advertising techniques. This has placed a major of challenge in front of marketers. To follow the new requirements, they need to use branded content as a powerful tool for building awareness.
This goal is reached when a brand is mentioned in television series, video games, online posts, event installations, etc. In this case, the brand is associated with this content and popularized among potential clients or target audiences. Another characteristic feature of it is that a company itself funds the creation of this content and its placement.
Try our online invoicing software for free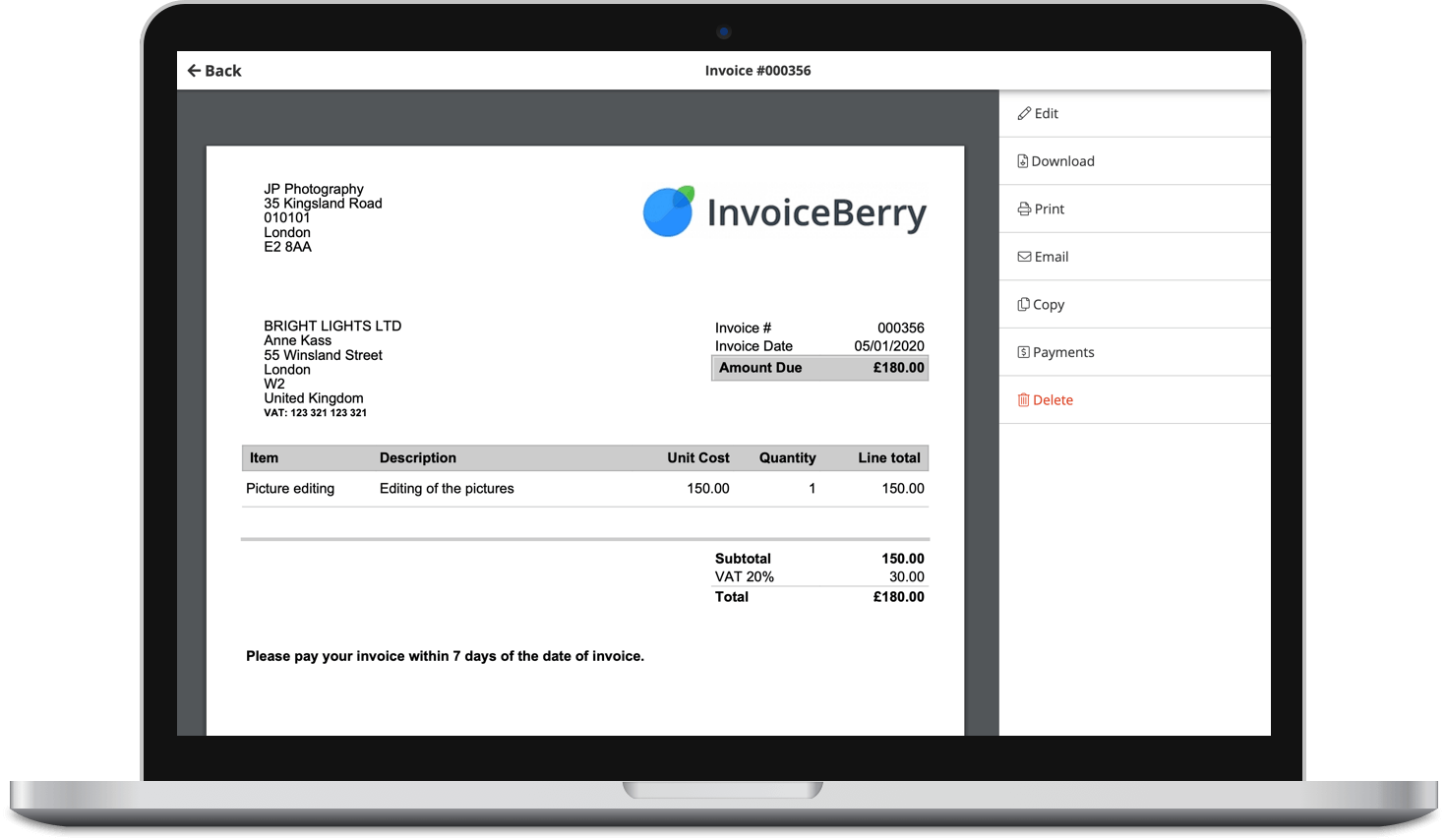 Send professional-looking invoices
Accept online payments with ease
Keep track of who's paid you
Start sending invoices
The branded content as a powerful tool for effective brand promotion helps to build visibility and form a certain vision of the brand for customers. For this reason, marketing campaigns built on this approach require spectacular content that's written properly.
And if you're not up for the challenge, it might be better to address this task to a reputable writing service like Proessaywriter that can create, edit, and proofread on your behalf. Keep in mind that, if poorly written, your advertising is likely to turn off your clients.
It does not matter whether you, your team members, or a special service provider write branded content for your company. Remember that its first objective is to extend the visibility of your brand across the web. We are talking about the Internet here because it has truly become a powerful means for successful marketing campaigns nowadays.
So, here are some essential features to focus on when you want to create great content, and some tips on how to achieve the increase in your brand's popularity via the net.
Why Is Branded Content More Effective
Since traditional forms of advertising are losing their efficacy, branded content is making its way to the top positions in marketing. Why is it so? The recent studies prove that this method is more effective due to some factors:
higher brand recall is received;
enjoyment and entertainment are important for customers;
an authoritative publisher contributes much to the popularity of the brand;
the format plays an important part;
the environment in which it is viewed matters much.
And the last note here is about the right channel for delivering the content. Only taking into account all these considerations, you can get effective branded content to increase your company's visibility.
5 Tips for Writing Branded Content Effectively
If you want your content work well for your target audience and your company, consider the following tips:
Start with a short study about what matters much for your audience at a certain moment. For example, if you post something about making process analysis for students, and they are on vacation right now, they are unlikely to be interested in the topic. So, focus on some advice on how to make their holidays both entertaining and useful with some ways for improving their writing skills.
Make your content visible, recognizable, sharable not on your website only. Use all possible online tools and responsible publishers, bloggers, and service providers to entertain and attract your target audience. Comics and video clips will be of great use here. A good example of such a promotion is a set of videos by British Airways involving well-known actors and interesting to watch.
Make the right focus and mind the proper tone. The well-known Dove video is one of the best examples of how to make such a simple and powerful message about the importance of natural beauty without focusing on the brand itself.
Be consistent for building a loyal audience. Try different innovative ways of expression, though keep in mind the reliable sources and trends to form strong connections of your potential customers with previous, ongoing, and predictable types of content, topics, ideas, and messages. Do not stop at creating one good story, video, or message which has appeared to be successful. Post them one after another in a row during the whole campaign.
Do not get frustrated if something goes wrong. Even if you test your content before its release, you cannot avoid risks completely. Be ready to adjust your content to your target audience's needs, to make apologies if necessary, and modify the message you want to send following the changed conditions. Even if it does not improve the whole situation, the strong appeal of taking responsibility will work well for your company.
Brand Storytelling as a Top Tool for Extended Visibility
Storytelling is a new trend in marketing that allows accuracy and humanity simultaneously. It is a tool that can distinguish a company among others through its strong appeal to potential customers' feelings and emotions. To be discovered by new clients, you need non-linear content with personalized experiences to be memorable.
Here are some ideas on how to do it most efficiently:
storytelling is about showing how great a product is by weaving it into the story in the most natural way;
inspiring the audience is about making them desire to get involved in the story or change their future completely;
personifying the brand's core values employing important and well-known characters customers can relate to;
playing with customers' emotions is a perspective way to gain loyalty.
Here, it is worth mentioning that there are 4 core emotions to deal with in the branded content: happiness, sadness, surprise or fear, and disgust or anger. All of them can elicit tears, evoke joy and positive response, or the feeling of opposition and resentment.
In conclusion, it is worth saying that these days any company should think about using unique branded content of very good quality to extend the brand visibility across the Web.
This gives us a chance to draw the attention of the target audience to the core message in an engaging manner, and to keep connected with them until they become our best loyal clients and advocates. The quality of the content and creative approach to storytelling will add much to the company's promotion through Internet campaigns.