The Secret to Tracking Brand Awareness
Written by InvoiceBerry Team on October 14, 2019
In today's hyper-connected world, brand awareness is driven by multiple things.
It's just not enough to let a brand manager or a marketing specialist develop a marketing-driven campaign about your brand. The primary goal of any marketer is to make the target audience aware of your product through social media, offline advertising, and other techniques. However, there is another essential factor.
Try our online invoicing software for free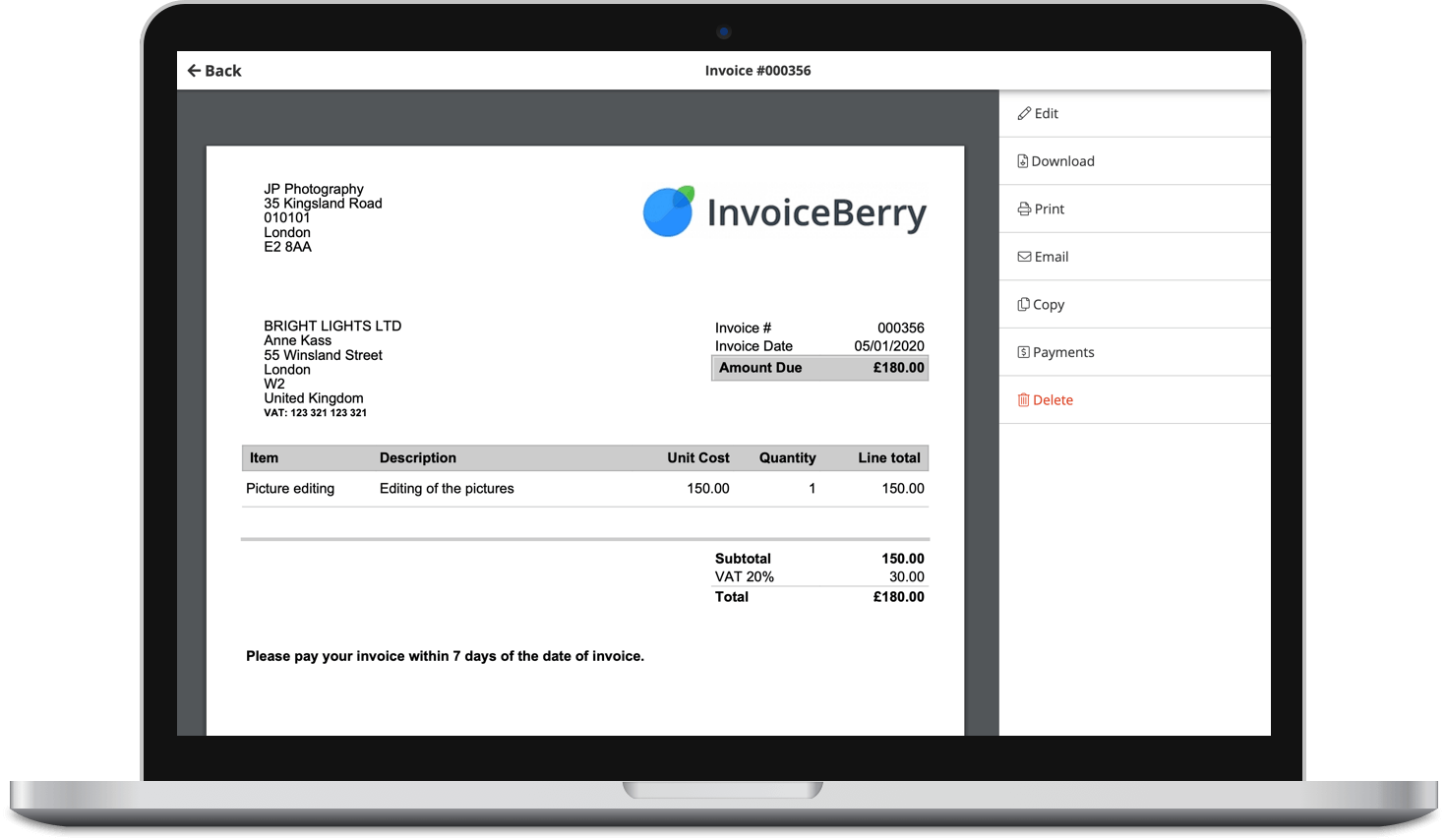 Send professional-looking invoices
Accept online payments with ease
Keep track of who's paid you
Start sending invoices
This is the importance of tracking awareness of your brand on the internet and other platforms. Without tracking brand awareness, you don't know if your marketing strategy is working or not.
Take the example of the way Comedy Central introduced Trevor Noah as John Stewart's successor as the host of 'The Daily Show.' Comedy Central built an innovative brand awareness campaign to capitalize on people's curiosity about Noah and generate awareness about the show.
The campaign centered on people who searched for information about Trevor Noah. Comedy Central zeroed in on the top terms people might Google to find out more information about him. Then they created YouTube videos that addressed those search terms. For information like who is Trevor Noah's girlfriend, a Google search was created to direct you to a video of the new host giving the right answer. This exercise of answering questions made Trevor more relatable to the audience.
Fans who found one video realized there was a whole series of videos they could scout on the internet and they began sharing them. This virtual Easter egg hunt helped create 38 million impressions, which translated to 2.8 million views.
Brand awareness plays an integral role in any marketing campaign. However, brand awareness has always been one of the hardest parts of an effective branding strategy to measure.
Here we take a look at the different ways you can monitor awareness:
Brand Awareness Surveys
Brand awareness surveys give you a quick perspective on what customers who are familiar with your brand think about it. Another survey method is to take an arbitrary sample group to ask them if they have heard about your brand.
A simple email, website or telephonic survey can help you figure out your brand recall value or give you an understanding of how people first heard about it.
Another way to measure brand awareness is the NPS. The Net Promoter Score is a tool that can help gauge consumer loyalty as an alternative to traditional customer satisfaction research.
NPS is a score given from 0 to 10. It asks your customers the following question, "How likely are you to recommend this company to a friend or a colleague?"
The answer varies from 0 (not at all likely) to 10 (very likely). Depending on the customer's score they can be placed into these categories:
Promoters (Customers with a score of 9 or 10): These are the customers that are highly satisfied with your brand and are likely to recommend it to other people actively.
Passives (Customers with a score of 7 or 8): Passives are usually happy customers, but they won't actively promote the company.
Detractors (Customers with a score lower than 6): Customers who are dissatisfied with your brand might not give it a positive review to others.
Once you have determined which category your customer falls into, you can calculate the NPS by:
Net Promoter Score = % Promoters – % Detractors
The Net Promoter Score will help you measure customer loyalty. A score above 0 is considered as a good NPS score which simply means that the majority of your customers are more loyal.
Insight from Qualitative and Quantitative Data
Market research can help you gain an in-depth insight into your consumer's choices. Whether you are using qualitative or quantitative research, both research tools have their own list of advantages.
Qualitative research will give you a very detailed insight into your consumer's mindset. It can help you understand the emotional connection the consumer has with the brand, how much the consumer is satisfied with the brand and more.
Quantitative data can help you gather a broader perspective of the brand. By taking a big sample size, you can collect more information relating to brand awareness among consumers and brand recall value.
By combining both these research methods, you can determine the path you want your brand campaign to take or if your brand needs a makeover.
Measure Website Traffic
The internet is slowly taking over our lives and the proof in the pudding is that most brands have taken their marketing campaigns online.
You can gain great customer insights about your brand when you look at the traffic your website generates. You can use Google Analytics or any other form of traffic tracking tool to measure your website traffic. With this you can track the number of people who have typed your URL into their address bar, Google searched your brand or clicked on a link in an email. Keeping an eye on web traffic can measure brand awareness.
This, of course, can't be the only tool used for an industry like consumer goods. If you are trying to measure the brand awareness of a fast-moving consumer product like, say, Oreo Cookies, we all know that Oreos are mostly bought in supermarkets or drug stores rather than through an online portal or its official website.
Search Volume Data
You can also measure your online brand awareness by monitoring your online search volume data. You can use Google Adwords, Keyword Planner, and Google Trends to check how many times your brand's name pops up in search volumes and you can track it over time to see if search volumes are increasing.
This can really help you measure brand awareness online unless your brand has a very generic name, which can bungle the search results.
One other important point to keep in mind is to include possible misspellings.
Social Listening and Reach
Since social media has invaded each and every part of our lives, it makes sense to track brand awareness on social media channels.
A social mention happens when a specific keyword or hashtag related to your brand name appears on social media. Social listening can help you monitor not only brand awareness but the general attitude around your brand.
Social listening can help not only with your brand's visibility, but you can also see how many followers your brand page has, and how many shares, likes, or reposts you get on a particular post. There are various social media tools that will help you monitor your brand's social media reach.
Track Media Coverage
Tracking media coverage has become a more conventional and old-fashioned way to measure and track brand awareness. This can include monitoring articles, podcasts, advertisements, and more.
One of the ways to track media coverage online is to set up a Google Alerts trend to monitor mentions of your brand. You can also subscribe to media clipping services to monitor offline mentions of your brand.
Measuring brand awareness is a complex task, but it can help you guide your brand in the right direction. The number of methods involved in trying to determine brand awareness may be many, but once you get the hang of it, it can help you build a better foundation to build your marketing strategy. This, in turn, will help you increase the number of potential customers for your brand.
Bhavika Sharma is a survey designer at SurveySparrow, where she designs surveys that work by making them more conversational and engaging. When she isn't designing killer surveys, she loves to travel, searching for adventure and meeting new people. Her travel experiences have taught her the importance of conversation, and that is what she brings to the table while creating surveys or content for her readers.