Why Customer Satisfaction is the Most Important Aspect of Any Business
Written by InvoiceBerry Team on April 22, 2019
You can't neglect the importance of customer satisfaction.
"Satisfied customer is the best source of advertisement" – G.S. Alag
Try our online invoicing software for free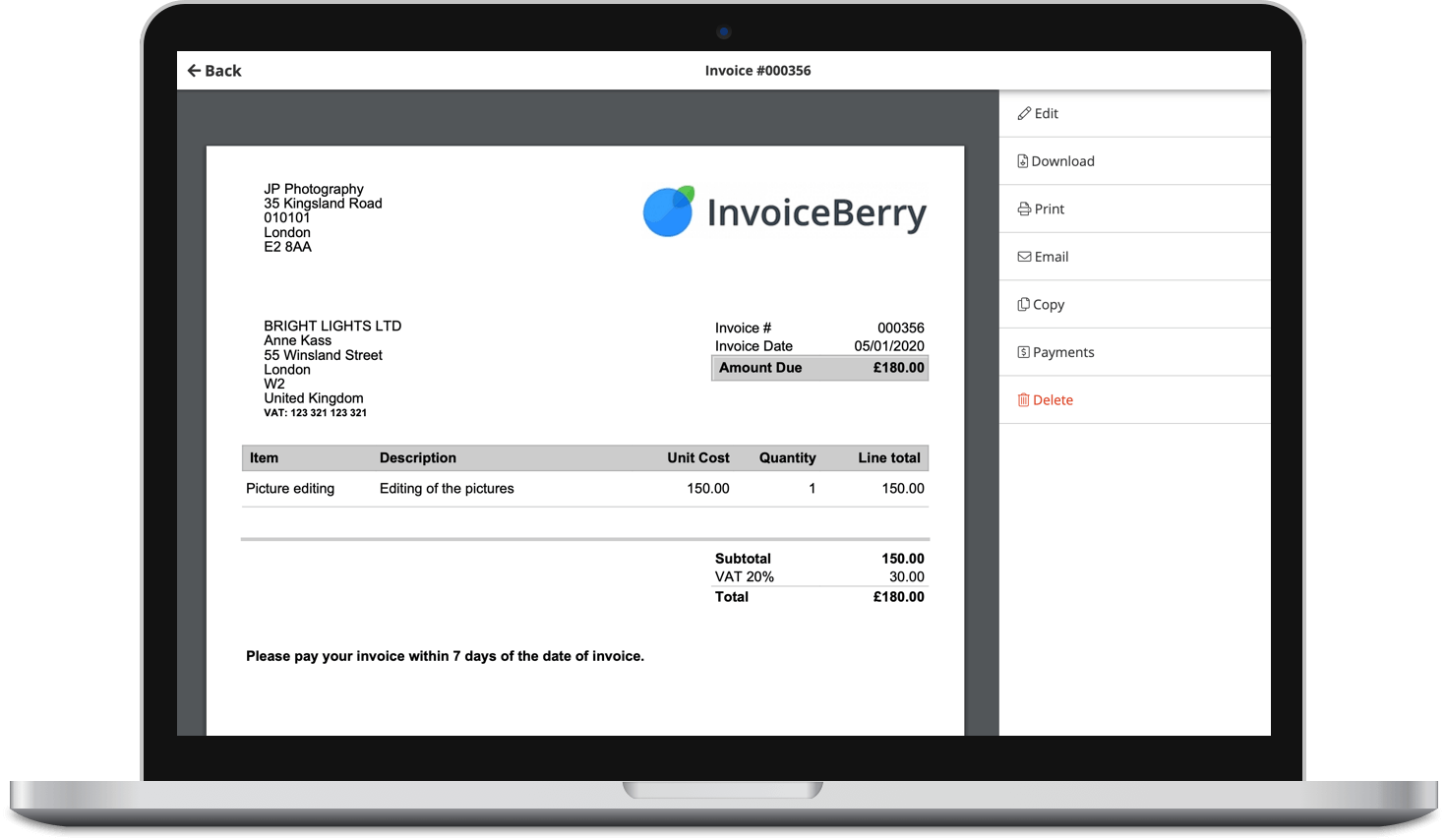 Send professional-looking invoices
Accept online payments with ease
Keep track of who's paid you
Start sending invoices
Digital or traditional, technical or commercial, MNC or a budding Startup, customers are the lifeblood of any business.
And today's leaders know this well.
According to the Digital Trends Report of 2018 by Econsultancy, customer experience remains the #1 market opportunity that businesses are excited about. And there are strong reasons why.
Imagine your business is a sinking boat for a second. Your first instinct would be to make the boat lighter in order to save it. Now think about everything you can offload. It can be the unnecessary office overheads, the abundant human resource, or even the marketing budget (Whatsapp has never spent a penny on marketing till date).
But as you strip away one business vertical after another, would you ever consider culling the quality of your coveted product?
If you are nodding your head, then this blog is for you.
The truth is, 86% of customers out there are willing to pay more for better customer experience.
So, let's cut to the chase and understand how better customer experience can have a direct (and hard-hitting) positive impact on your revenue streams:
1. Increased Word of Mouth Marketing
Word of mouth is the most underrated and overlooked marketing strategy on this planet (maybe someone is writing something similar about social media marketing in a parallel universe).
As customers become increasingly shrewd and the trust in paid advertisements decline, companies are left with only one possible alternative to the mayhem – throw the customers a grand party, make sure they have a gala time, and leave them asking for more.
And what would you expect such a customer to do next?
Talk about you, of course. In fact, Neilsen reports that 92% of consumers trust the recommendations they receive from their friends and family over other marketing strategies.
The takeaway?
You need to work more on the foundation of your deliverables, instead of your marketing efforts. A product that listens to the demands of the customers and strives hard to make them (and keep them) happy has the potential to do more wonders than the most ingenious of marketing ideas.
2. Higher Lifetime Value Leads to More Revenues
It goes without saying that higher levels of customer satisfaction lead to better brand loyalty.
Why would a customer who loves your product ever want to leave you? (Probably only when he/she finds the exact same deliverables at a lower price).
Satisfied customers who return to you will always tend to buy more from your company as compared to one-off customers, leading to much higher lifetime values than you ever thought were possible. In fact, higher satisfaction rates also lead to lower churn rates. (SaaS businesses, pay attention!)
Something as small as a 5% boost in retention can increase your profitability by 25-95%.
Why?
Simply because acquiring a new customer is 5 to 25 times more expensive than retaining an existing one. Moreover, with other costs related to on-boarding out of the picture, profits can take a giant leap.
3. Competition is Not so Competitive Anymore
In the words of marketer and consultant Kate Zabriskie, "Although your customers won't love you if you give bad service, your competitors will".
When you start realizing the potential benefits of better customer satisfaction and begin leveraging it as a foundational strategy, your competitors won't even know what hit them. Salesforce reveals that when you lose customers, more than 60% of them directly take your business to your competitors.
To better understand this, think about your own habits as a customer for a minute.
When your friends make plans for coffee, why is your favorite neighborhood cafe the first to pop in your mind? Or when you shop online, what makes you pick one website over another, even when the prices are the same?
The reasoning that is formulating in your head right now is exactly how your customers think while making buying decisions.
4. Premium Customer Support Experience
Leveraging customer satisfaction in the buying journey for better conversions in one thing.
But how do you tackle customers (even recurring ones) who have already bought from you? Is it even necessary to do so?
In the words of Stephen King (when he was asked if he drinks), "Of course!".
If there is one way to fill any gaps relating to customer satisfaction in your sales funnel, it is by providing impeccable customer support. It is like having a second chance to show your customers that you actually care for them and their wants!
Take the case of Acquire who have developed a thriving business around this by leveraging the power of new-age concepts such as personalized co-browsing and live chat. Such seamless collaboration makes sure that customers are well-tended to during the support process, turning them into loyal brand advocates.
5. Impact on the Work Environment
Believe it or not, happier customers often lead to happier employees and a more positive office environment. Employees or agents who have to deal with unsatisfied customers constantly may start forming their own negative connotations about the organization. This has the potential to drain the positivity out of the office environment, and employee morale can take a serious hit.
And you know what's even worse?
When your employees genuinely want to help the customers but aren't empowered enough to do so, making them feel a part of the problem itself. Such employees often operate at much lower productivity levels than you would want them to and even quit their jobs sooner than you would expect them to.
Conclusion
All this and more, proves that not only do satisfied customers translate to more revenues, they can also dictate the day to day functioning of the organization. In the digital backdrop of today, this makes customer satisfaction as one of the leading business strategies, instead of a mere offering.
What are your views about satisfied customers? Have you ever realized any of the aforementioned benefits? Share your views with us in the comments section!
Sam Makad is an experienced writer and marketing consultant at acquire.io. His expertise lies on marketing and advertising. He helps small & medium enterprises to grow their business and overall ROI.