Theresa May Be Bad for Your UK Small Business
Written by Bernard on July 12, 2016
After rival Energy Minister Andrea Leadsom bowed out, Home Secretary Theresa May is set to become the next prime minister of the UK effective Wednesday.
The search for the next prime minister was underway immediately following current Prime Minister David Cameron's decision to leave the post after Brexit, the UK's vote to split from the EU.
Try our online invoicing software for free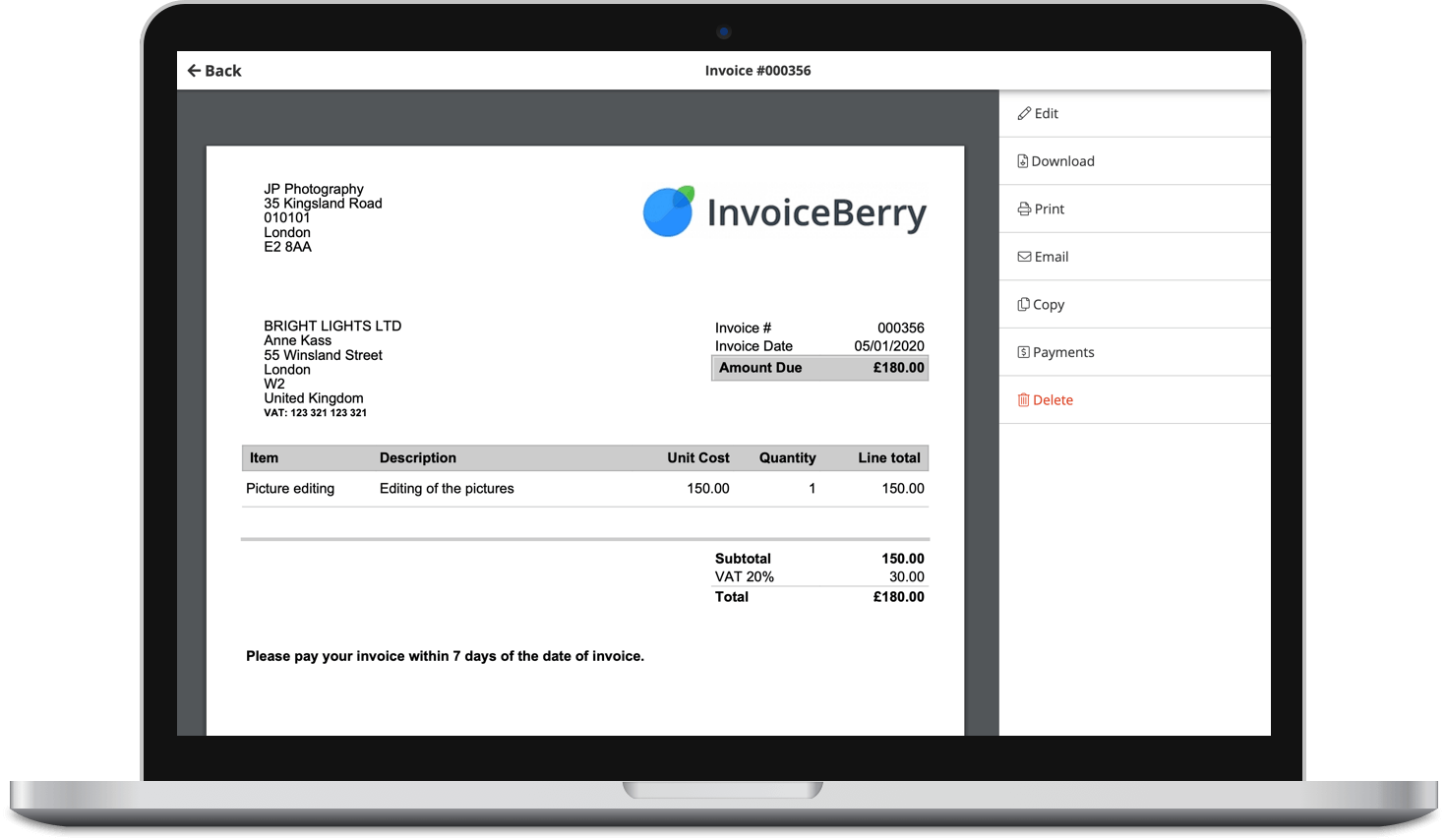 Send professional-looking invoices
Accept online payments with ease
Keep track of who's paid you
Start sending invoices
The post wasn't expected to be filled until September.
However, the party, and the rest of the country, has been going through a tumultuous few weeks, and the decision came as soon as Ms. Leadsom dropped out.
Although this is good news for the Conservative Party, who wouldn't want to let go of their lead only one year into their 5-year term, there is an important question for UK's small businesses:
How will Prime Minister Theresa May affect my small business?
The Brexit vote may have boosted a sense of sovereignty that many in the UK may have been missing as part of the EU, but it's been disastrous for the economy.
Immediately following the vote, the British pound went down to its lowest level in 31 years against the US dollar. A new Prime Minister will hopefully alleviate the worries.
Theresa May has been Home Secretary since 2010 and is largely listed as Euoskeptic, although she gave lukewarm support for the Remain camp.  She is sometimes seen as a reincarnation of Margaret Thatcher, although she may be more similar to Angela Merkel.
In discussing Brexit, she's said quite firmly that there would be no second referendum, as "Brexit means Brexit."
This may not be great news for UK SMEs (Small and Medium Enterprises), who have replaced economic uncertainty with the Brexit fallout as their main worry.
---
Fallout from the Brexit vote has replaced economic uncertainty as the number one worry for UK's small businesses.
---
ISME's Quarterly Business Trend survey for the 2nd quarter of 2016 shows that a full 60% of SME respondents expect to be negatively affected by the vote, while only 32% expected no change whatsoever.
The Brexit vote came about as the last part of a perfect storm for UK small businesses: the ever-increasing cost of business, more difficulties in access to bank finance, as well as more late payments.
The drop in confidence, and in the UK economy, initiated by the vote to leave the EU is making it harder than ever for small businesses to survive.
There are essentially two ways in which Ms. May will affect UK's SMEs: her stance on immigration and her business policies.
Immigration
Theresa May is most popular for her strong stance against immigration, and for decreasing the amount of immigrants in the UK.
She has constantly, as Home Secretary, tried to reduce the numbers of immigrants to the tens of thousands. Of course, with net migration at 330,000 at last count, her objectives weren't met, although she has tried and is still trying.
Immigration is an important factor for small businesses, as we've discussed before.
As one of the four tenets of the EU (free movement of people, capital, goods, and services), the ability for foreign workers to move freely to the UK means that finding workers is much easier for small businesses.
With Theresa May's record of being against this flow of immigration, this will not be good for UK SMEs at all.
Business Policies
Ms. May's business policies are almost as vague as her many other statements right now, for the probable reason of not offending anyone as she gets ready to assume the Prime Minister mantle.
However, she has very clearly stated before that she would drive more towards fighting inequality, battling corporate "fat cats," and stopping international takeovers of UK corporations.
These all sound like big-ticket issues, of the small family man or woman against the corporate bully, but from this we can draw out the possibility that she will be towards more protections for the average British citizen.
Unfortunately, this probably means more red tape and regulations for your small businesses. More documentation requirements are usually seen as impediments to business profits and a waste of time.
Even more, seeing as EU over-regulation was one of the reasons many decided to vote for Brexit, this will not boost confidence in the UK economy.
On stability
On the other hand, her almost-immediate coronation as UK's Prime Minister means that she will at least bring a sense of stability to the country.
She has 30 years' experience in politics, and her firm and ambitious (though vague) positions may help to ease investor worries.
She has also mentioned the possibility of delaying Article 50, which is the two-year process by which a nation can leave the EU.
This is largely seen as a good move, as it will give the country more time to stabilize, as well as giving her and her new cabinet time to come up with a good negotiation plan.
If she does bring stability to the economy by only the fact of her new appointment, she and her cabinet will still have just a short amount of time, until Article 50, to come up with sensible policies to move the country forward.
So what you're saying is…
Although there is a possibility for hope for small businesses, it may just be that the new Prime Minister will cause even more hardships.
What do you think of Theresa May's rapid appointment as UK's Prime Minister? Will she be good or bad for UK small businesses? Let us know in the comments below!