Small Business and Freelancing Monthly Roundup: 07/08/2020
Written by Aleks on August 07, 2020
Welcome to our monthly roundup post!
Summer is flying by quicker than we'd like, and small businesses stay busy preparing for the upcoming busier seasons.
Try our online invoicing software for free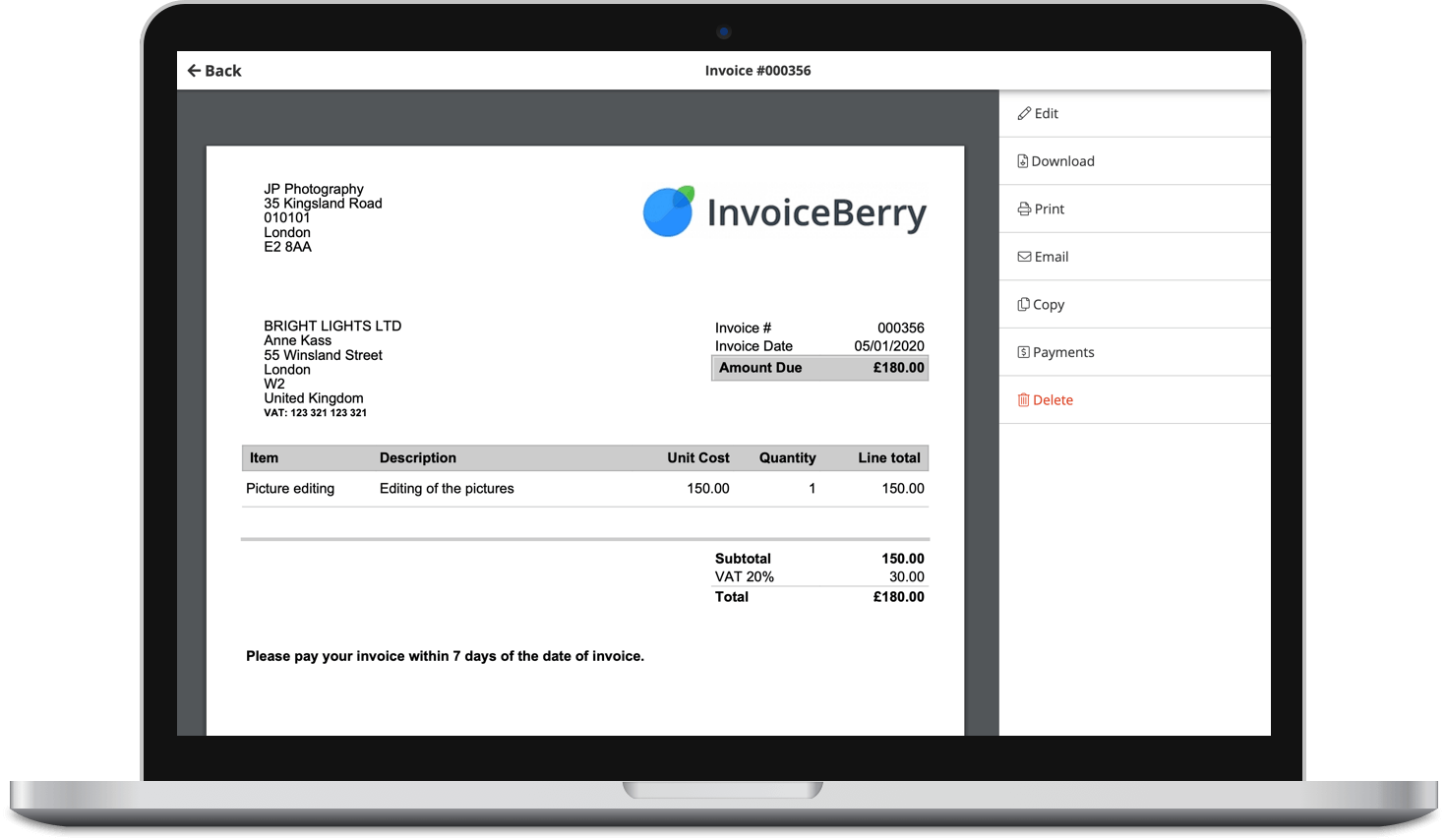 Send professional-looking invoices
Accept online payments with ease
Keep track of who's paid you
Start sending invoices
Let's check the latest news, tips and updates for small business owners and freelancers.
Small Business
1. Because of the pandemic, many small business owners had to overcome webcam shyness because of the transition to remote work. This article shares a few tips that you can use to fight your fears when it comes to having video calls.
2. If you are looking for ways to go paperless with your business and deal with less paperwork, make sure to check out JotForm's guide on electronic signatures.
3. According to Trump, the second stimulus check will be higher than $1,200. Check out here if you're eligible for a second stimulus check.
4. Due to Covid-19, many small businesses had to adapt to the changing times. Here's how many entrepreneurs pivoted their businesses during difficult times.
5. Wondering how to make your clients happy and comfortable with their choice when it comes to your products/services? Check out this article for tips on how to create happy customers.
Marketing
1. Starting a blog is usually quite easy, but get your blog noticed online is a bit trickier. Here are the fundamentals of getting your blog noticed online
2. Are you on the fence about starting an email newsletter? "There's no better time than now," says ZeroBounce COO Brian Minick. Make sure to read the interview before you send your first email.
3. 2020 has been a challenging year for many businesses. Find out how to approach your marketing strategy as an e-commerce business owner.
4. As much of Europe and the US prepares for another round of lockdowns, digital marketing will play an increasingly important role with marketing and sales teams. In the post from Voila Norbert, they break down how to create sales funnels that consistently generate fresh leads.
5. Statistics show that using a contest to grow your email list can massively increase your email engagement rate. In fact, contest follow up rates have been shown to have an average open rate of 45% compared with typical newsletter open rates of 15 – 25%. Key takeaway if you want to increase your email engagement, nothing beats running a contest or social promotion. Here's more info on the subject.
6. Now more than ever is a time when marketers must learn to adapt. Those who have been relying on traditional marketing tactics. For those who are just getting started (or are looking for tips), this article shares great information for making sure your ad images will catch your audience's attention.
Freelancing
1. In the digital world, more and more companies decide to hire freelancers. If you're wondering what are the mistakes you should avoid at all costs when working with freelancers, have a read here.
2. Going freelance can be a very rewarding decision for you. It gives you a lot of freedom and flexibility, you can decide what projects you want to work on and when. This article shares 9 places where you can find your first freelance photography job,
3. Starting a freelance career isn't always easy and sometimes requires you to get skills that are now in demand. Here's how to jump into freelancing with a minimal learning curve.
4. Most people believe that more qualifications equals more work. Check here if getting more qualifications will gain you more clients or work.
5. Transition to remote work opened more doors for freelancers around the world. Find out here what cities are freelance-friendly and offer the best quality of life.
Tune in next month for more!
Small Business Finance 101
Download our free guide to learn the fundamentals of finance that will help make your small business more efficient and successful.