Networking Groups You Should Join to Grow Your Business
Written by Mindaugas on July 03, 2018
Humans are social animals and we tend to congregate with the ones that share our interests. In a business environment, it's essential that we surround ourselves with quality individuals that stimulate growth and development.
In this regard, a networking group can help fill that void. Networking groups rally up like-minded individuals who hope to propel their business forward by cultivating new strategic relationships.
Try our online invoicing software for free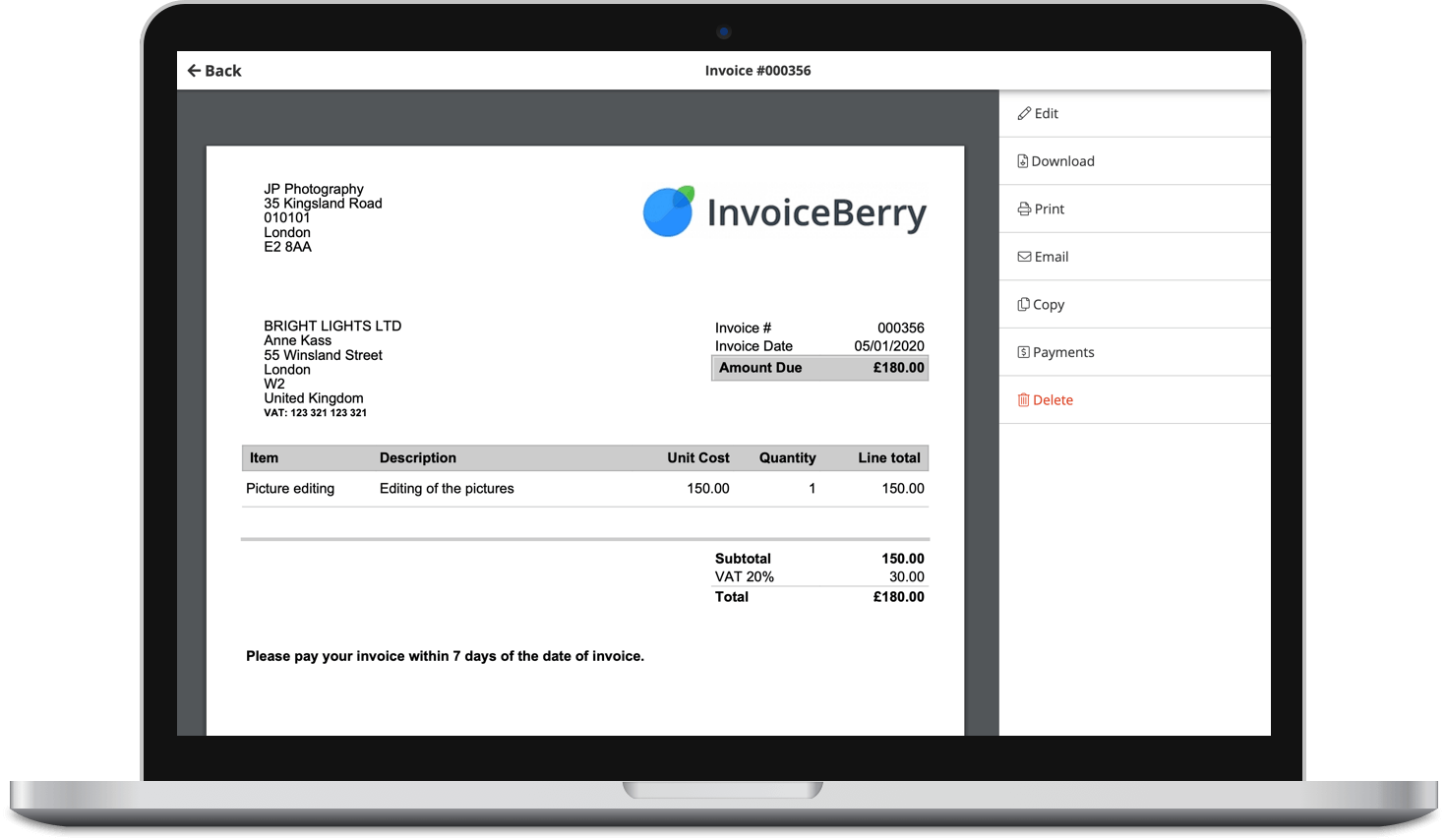 Send professional-looking invoices
Accept online payments with ease
Keep track of who's paid you
Start sending invoices
A solid professional network is a great asset that any businessman or businesswoman can appreciate. Success tends to emerge from who we know, so naturally you want to focus on developing robust professional relationships within your inner circle..
Everyone understands the importance of business networking, although not everyone knows where to start. Small business owners and entrepreneurs may need a nudge in the right direction to find sources where to bolster their networks.
Networking groups come in all shapes and sizes. They are there for you to use as a resource to help assemble strategic relationships. I have compiled a list of networking essentials – oasis of competent individuals that will enable you to succeed.
Networking Groups
Local Chamber of Commerce
I will start off with the most accessible – the chamber of commerce. These exist almost everywhere, so the chances of you having access to one are pretty good. Variety of chapters exist across different regions, cities and towns.
The chamber of commerce is a more community based networking group. Membership numbers vary from a dozen or so members to tens of thousands. Depending on your local chapter size, there will be ample networking opportunities to be had.
More about the chamber. Being part of a chamber, you'll have access to business development events, guest speaker conferences and more. Memberships are affordable and I am sure you'll enjoy the net benefit it offers.
Masterminds Networking Group
You don't have to go at it alone. Working as a collective, you have the ability to achieve more than you had ever hoped. Getting yourself involved in a mastermind group doesn't restrict you to only business related matters. The main objective here is to motivate, share varying perspectives as well as lend a helping hand with the available skill sets members posses within the group.
In a mastermind group, you have the option to bounce ideas off of one another and get instant feedback as well as suggestions. You are able to nurture a camaraderie within and hold each other accountable for setting and achieving goals. More info on the masterminds group can be found here.
As the name suggests, Business Networking International (BNI) is a worldwide networking group. This global operation will connect your to new resources and leading regional professionals no matter where you're located.
To eliminate any chance of competition, only a select individual is brought in to represent their industry. This means more personal interaction that can lead to a fruitful partnership without the worry of any rivalry brewing up.
By-invitation only entrepreneur networking group. In order to qualify as a potential candidate to this group there are some criteria that you need to meet. This is one of the more exclusive networking groups that exist out there.
Young Entrepreneurs Council gives you access to plethora of resources that can aid in business promotion, and quality list of potential networking candidates. You can access and communicate with thousands of YEC members as well as view upcoming events through the mobile app.
Rotary Club isn't strictly a business networking group – it goes much deeper than that. The goal of this cooperative is to promote a positive change in local communities while at the same time developing strong leadership skills.
Chapters exist all over the world, so access shouldn't be an issue. Through Rotary, you will get hands-on experience in evolution of local economies as well undergo personal growth as a contributing member of society.
Doing something for a good cause will put you in vicinity of others who are motivated by having a positive impact in the world. Great personal and professional relationships are born this way that will have a lasting impact in life and at work.
Grow your network circle, develop new skills, work with mentors and more with the help of SCORE. Over 10,000 qualified volunteers dedicate their time to SCORE and its members. They lead workshops, webinars, and one-on-one conferences that will make you that much more competitive in the business environment.
A lot of the resources that are provided to you by SCORE are free to you use. Visit their page and see what tickles your fancy.
Entrepreneurs' Organization is exactly that – a syndicate of self-starters and motivated business people working together to achieve greatness. EO has managed to attract over 12,000 successful businessmen and women from around the globe to share share ideas, promote collaboration and support each other.
EO organizes networking events, business conferences and programs that are meant to help you develop as an entrepreneur. You will have to apply if you wish to join your local chapter. Don't hesitate to become part of something great and in no time you will be able to reap the benefits it offers.
Generating leads and word-of-mouth advertising is where LeTip shows its strong suit. This organization is all about cultivating strong business relationships and providing ample networking opportunities. LeTip webpage also offers you plenty of additional resources to peruse through so you can get a sense of what this group is all about.
LeTip curtails competition by only inviting only one representative from each industry into the chapter. Prove you're worth your salt and become part of a lead-generating golden circle.
You can't run a successful business without the right marketing approach. Whether you're working for a large firm marketing firm or operate your own business, marketing will play a big roll in your ability to succeed. American Marketing Association is there to introduce you to marketing wunderkinds and successful entrepreneurs.
No better way to learn than to interact with the ones that have reached the peak within their industry – that's where AMA shines through. Forge new relationships with innovators and promotional experts that will sculpt you into a marketing extraordinaire.
The virtual networking behemoth – LinkedIn. A social media platform like no other, that is meant to connect budding professionals and industry veterans from around the world.
By creating a LinkedIn profile, you're immersing yourself into a network with over 450 million users. Once you've established a profile on the platform, you're able to market your business, promote yourself and your skills, initiate professional relationships, or join niche groups.
LinkedIn is unique in that you can cast a massive networking net and reel in big fish without ever leaving your home. Signing up is free – you have nothing to lose but everything to gain.