Free Ebook: Small Business Leadership 101
Written by Bernard on April 12, 2017
At InvoiceBerry we've got another exciting and informational addition to our 101 series of free ebooks. We're proud to present you with our next installment, Small Business Leadership 101!
Our entire series of small business 101 free ebooks are geared towards new and burgeoning small business owners who want to take care of their small businesses.
Try our online invoicing software for free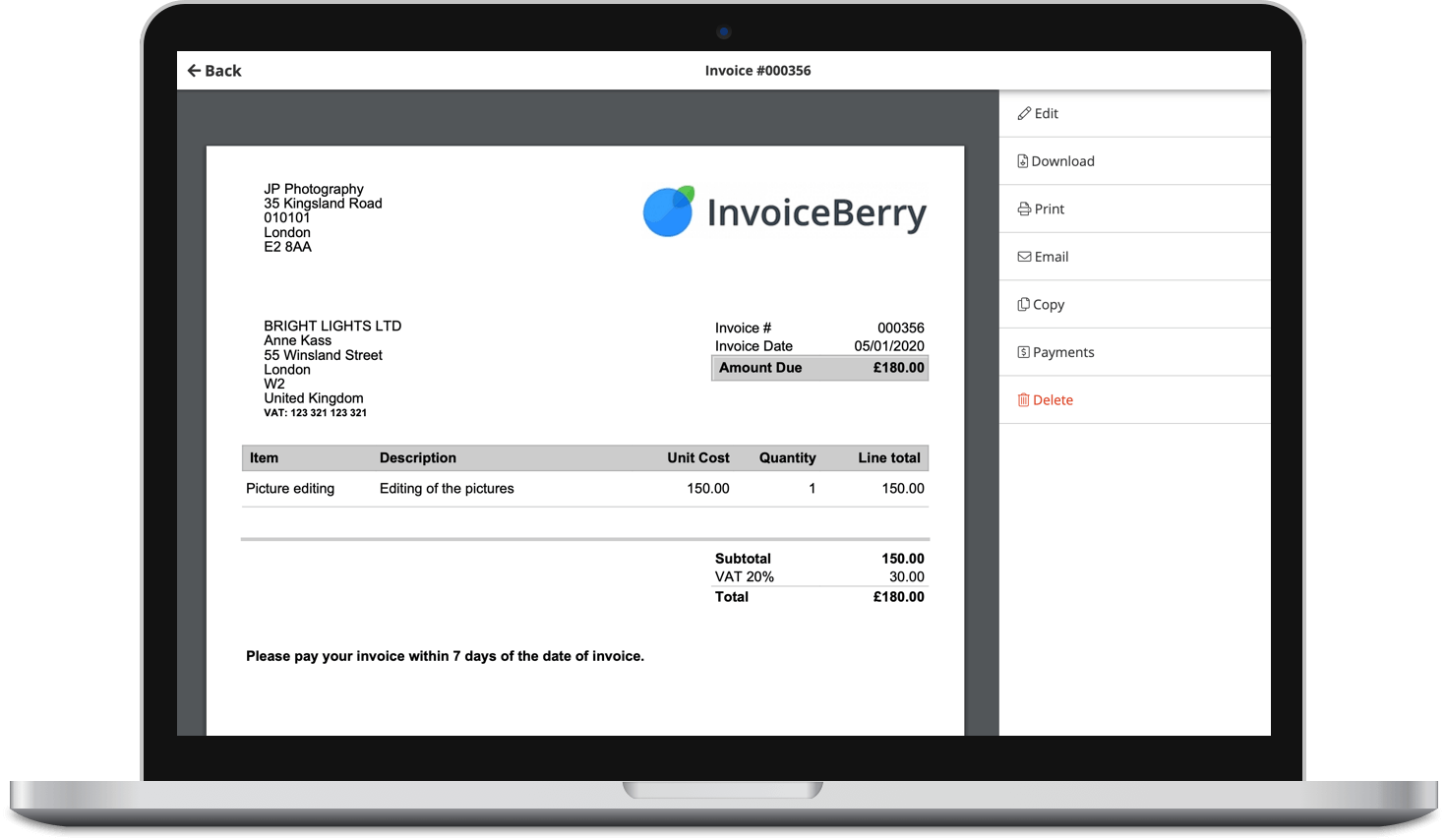 Send professional-looking invoices
Accept online payments with ease
Keep track of who's paid you
Start sending invoices
We started with Small Business Finance 101, moved on to Small Business Marketing 101 and then recently gave you Small Business Customer Strategies 101.
Now we're tackling the difficult task of small business leadership, which is aimed specifically at those small business owners who have new employees. 
Leading a small team can be quite a big challenge, especially if this is your first time with employees. For one, you have to make sure that your goals are in line with the core purpose of the company.
In order to inspire and motivate your small team, you have to have a combination of the right personality, the right strategy, and the right objectives.
Although all of that may seem elusive, they don't have to be. In fact, in order to be a great small business leader, you just need to learn a few key strategies.
We discuss those strategies in depth in our free ebook Small Business Leadership 101.
In our free ebook you'll find the most important topics, including:
How to Optimize Your Workspace for Productivity
This is one of the most important first steps you need to take care of: optimizing your workspace to improve your employees' productivity.
Although this may sound like a lot of interior decoration and guesswork, it is in fact backed up by years of science. 
You'll discover what those studies have to say about how you can improve productivity with plants, furniture, colors and more.
Setting Inspiring Small Business Goals
The next step to setting up your science-backed productivity-boosting office is to set your goals so that you can inspire and motivate your employees.
This is often overlooked. Many small business owners simply know that they want to grow their business but have very vague ideas of where exactly they want to take it.
Here we'll look at the most important types of goals and aspects to consider in order to set motivating, visionary and inspiring goals.
How to Lead Small Teams
This is where we get down to the nitty gritty. Setting up your office and your inspiring goals are the preparation, but here we dive into exactly what you need to do, step-by-step, to actually lead your small team.
This includes deciding on your leadership style, increasing your team's performance, providing positive and negative feedback, increasing efficiency and dealing with difficult employees.
How to Manage Remote Teams
We would be remiss to not mention the 21st century style of working: remote teams.
For many small businesses around the world, they operate in different locations and therefore have different dynamics than those in the same physical space.
Here we look at the most important aspects to remember when working with remote employees.
We also go over what software and apps you need in order to ensure you and your team stay in contact, motivated and productive.
Small Business Leadership 101
Our free ebook is packed full of only the necessary information you need in order to lead your small business team and make sure they succeed.
When you master these strategies and practice the processes on a daily basis, you'll see how productive and effective your small business team can be.
Improve your team productivity – download Small Business Leadership 101 today!
Small Business Finance 101
Download our free guide to learn the fundamentals of finance that will help make your small business more efficient and successful.