Networking for Entrepreneurs: Building Relationships for Business Success
Written by InvoiceBerry Team on June 26, 2023
Networking continues to be a highly underrated yet effective tool for entrepreneurs. Launching a business startup amidst raging competition and running it turns out to be intimidating and exhilarating. CEOs and business leaders often find themselves overwhelmed with their daily tasks. Amidst all these responsibilities, you might be overlooking the power of networking.
As you strive to establish fruitful business connections and broaden your clientele, channeling time and strategizing your networking tactics make sense. Do you know that 95% of professionals acknowledge face-to-face interactions as crucial for establishing long-term business connections? Successful networking on the business front holds the key to nurturing relationships. Whether you network with potential investors or try to strike valuable partnerships to spearhead your venture, networking helps in building relationships.
Try our online invoicing software for free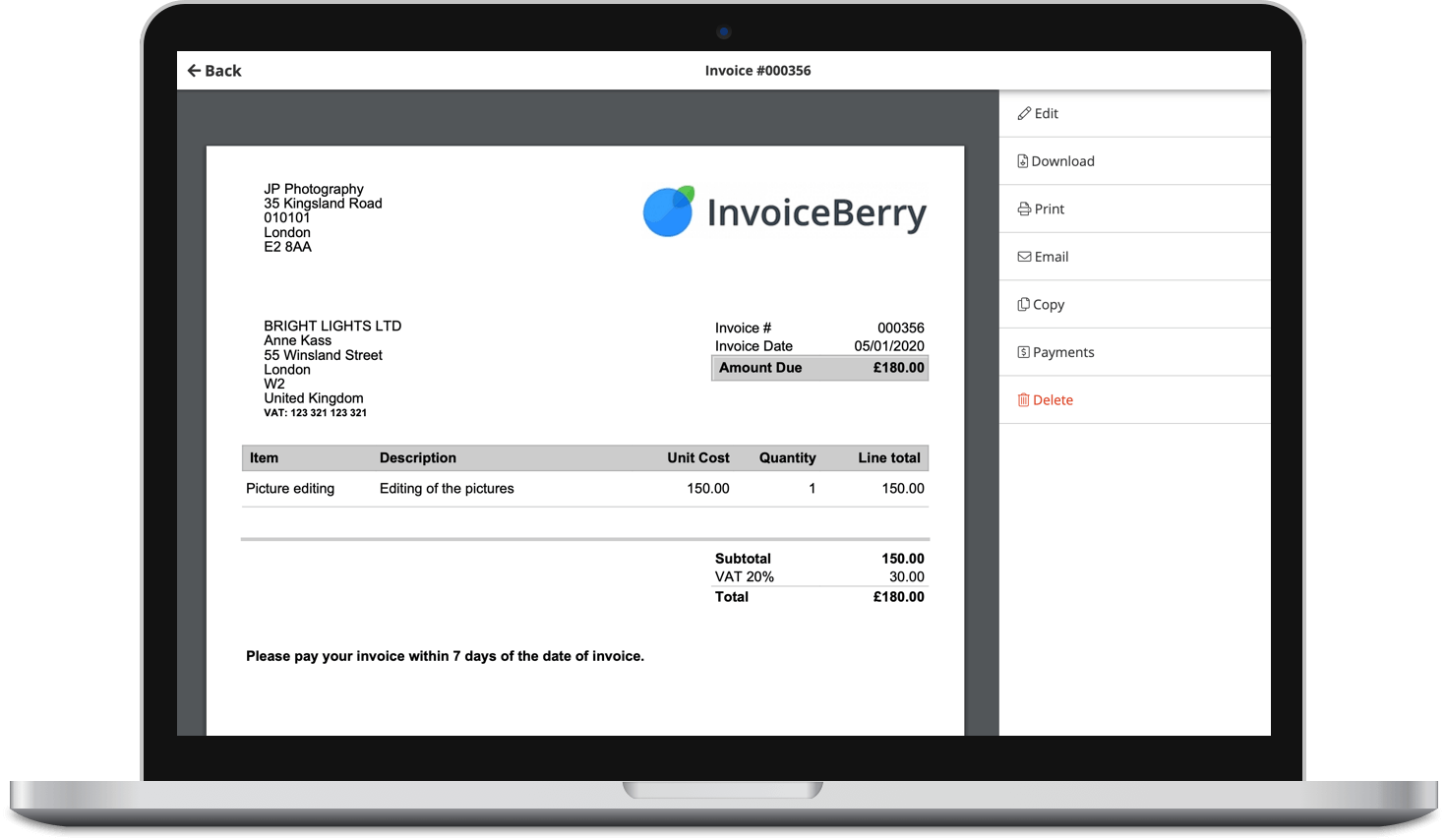 Send professional-looking invoices
Accept online payments with ease
Keep track of who's paid you
Start sending invoices
Whether you are a small business freelance or digital entrepreneur, you cannot afford to undermine the power of networking. In this post, we will show you why networking matters for entrepreneurs and how you can build a successful business through networking.
What does entrepreneurial networking involve?
Entrepreneurial networking is the process through which business startup owners establish connections and nurture fruitful business relationships with industry professionals, business owners, partners, and customers.
Networking activities may involve joining meetings and industry groups, attending meetings, and using online platforms to connect to other entrepreneurs. The ultimate objective of entrepreneurial networking is to establish a professional bond and build relationships with other individuals with similar ideas and goals. This way, you can support your venture with valuable resources and scale it up.
In a digitized business regime, entrepreneurial networking can be both physical and virtual. Although online networking has its perks like higher participation and zero demographic barriers, physical networking for small business freelance owners bring you a plethora of advantages.
As evident in the graph, 85% of entrepreneurs believe that physical meetings help in developing stronger commercial associations.
What are the different types of networking in entrepreneurship?
Networking opportunities for business startups and small business freelancers are diverse. Have a look at the three types of entrepreneurial networking opportunities.
In-person networking events: Entrepreneurs habitually attend physical networking events in person. Through these events, they can connect to other business startups. Besides, these events go a long way in building relationships with partners and potential clients.
Associations and industry groups: Entrepreneurs can capitalize on valuable opportunities as they attend industry groups and associations. Through these interactions, they gain adequate expertise and industry knowledge.
Social networking: Professional networking platforms such as LinkedIn and Facebook help entrepreneurs connect to potential employees and other entrepreneurs. To build a successful business, these professional connections prove to be vital.
Graph showing the percentage of startups using online networking tools in the US and other countries. LinkedIn, Facebook, and WhatsApp are the three most extensively used social media platforms for networking.
Why is networking crucial for entrepreneurs?
As you struggle to establish your business startup, effective networking in your respective industry can fetch you tons of benefits. Have a look at why networking matters for entrepreneurs.
Reach out to potential investors
As a small business freelancer, you might be struggling to find adequate fund inflow to scale up your venture. Translating your ideas from concepts to reality involves looping in potential investors. Entrepreneurial networking helps in building relationships with investors who would be ready to financially sport your startup. Some of these investors may also be interested to work as a business partner with you.
Expand your skillset
Entrepreneurs cannot afford to undermine the value of upskilling themselves and leveraging their knowledge base in the industry. Successful businesses require their leaders to remain in the learning loop. Networking events open up fresh avenues for CEOs and business heads to learn from other industry leaders.
Think about exchanging ideas and practices with professionals who aren't your competitors. How about incorporating their ideas in your venture, learning from their mistakes, and remaining abreast with the latest trends in the industry?
Striking collaborations and partnerships
In B2B associations, people have a greater likelihood to purchase solutions from business startups they are already familiar with. When you remain open to connections, you can leverage your sales. For example, if you are a product seller and you want to expand your market, then you can use networking with an international e-commerce platform that you can work with to take your product to a global level.
Develop your personal brand
Along with leveraging your business startup and building relationships with associates, entrepreneurial networking also helps in developing your personal brands. Attending networking events helps small business freelancers hone their communication skills. As you grow confident, you can leverage your business exposure and grow your brand image. This defines the strategy of establishing a successful business from scratch.
Gain access to industry trends and insights
One of the common hurdles that small business freelancers encounter is the lack of insight into the ongoing industry trends. As you try to cater to the needs of an expanding clientele, it pays to remain abreast with the latest trends. Networking events open up opportunities before business startup owners to connect with industry leaders. Physical and online networking events can help you stay up-to-date with the latest tools and resources that you can tap into. This way, you can push your venture ahead of the competition.
Tips to improve your entrepreneurial networking skills
As a small business freelancer, it's easy to assume that networking is solely about meeting new people and attending industry events. However, successful entrepreneurial networking involves building relationships and profitable commercial associations that eventually help your venture gain success and recognition.
Here are some effective guidelines that should help you improve your networking skills.
Identify your networking goals and target audience
Time crunch keeps business startup owners obsessed with their priorities all the time. You can't afford to waste your valuable hours attending the wrong events. Before starting your networking mission, make sure to be specific about your networking goals. Accordingly, figure out the kind of audience you wish to interact with.
For instance, decide whether you are willing to find potential investors, collaborators, or customers. Sometimes, small business freelancers simply network to expand their professional exposure. When you are specific about your goals, you can maximize the value of the time you spend on networking.
Find relevant communities
Now that you identified a subset of your audience to target, try to integrate yourself into communities where you can find them. Rather than joining random associations, it's wise to connect to like-minded professionals through designated networks.
For instance, you might come across dedicated groups and communities on LinkedIn or Facebook. Once you find professionals with similar ideas, you can participate in their conversations.
Keep your eyes open for niche groups based on your industry and demographics. Besides, small business freelancers often tap alumni organizations to find relevant interest groups. Also, participate in trade shows, workshops, and industry conferences. These associations go a long way in building relationships to grow your business.
Rely on networking through social media
As you know, LinkedIn happens to be the largest professional networking platform across the globe. Utilize social media platforms such as LinkedIn, Twitter, and Facebook to connect with like-minded entrepreneurs or associates. Engaging in fruitful online discussions also helps to showcase your expertise. This way, you can gain recognition as well as clients through group discussions and forums.
Besides building relationships, small business freelancers can also engage with industry leaders. This way, you can promote your brand and expand your network.
Prepare yourself before networking
Now that you know how to participate in networking events, come up with your unique strategy to pitch your plans. Successful communicators can utilize networking environments to their advantage. Before approaching other professionals, practice your elevator pitch. This should be a short summary of what your business startup is all about, or what you are offering through your business.
Try to promote your business and explain your plans to the people you meet. In case you are attending a specific event, research notable topics, so that you can express your business plans professionally.
Besides, small business freelancers should carry their business cards to represent their startups.
Explore your industry
Entrepreneurs often find their industry networking approaches rewarding enough. This way, you can establish professional bonds relevant to the operations of your business startup.
As you explore your industry and broaden your networking, you would gain more clarity about where in the industry your startup perfectly fits. This way, you can find out the uniqueness of your venture and accordingly come up with a USP.
Exploring the industry would also keep you tuned to the latest technologies and trends to deploy. Conferences and publications in the industry can help in expanding your networking skills beyond virtual groups.
Maintain professional relationships
Entrepreneurial networking isn't about interacting with someone just once. Rather than being a one-time effort, networking is a continuous process that helps in building relationships. So, after attending a networking event and meeting your contacts, make sure to follow up with them through phone, chat, email, or even go for in-personal communication.
Small business freelancers need to sustain these relationships over time. In the near future, you can further deepen your professional bond with these parties as you scale your venture up.
Of course, nurturing long-term professional relationships calls for dedication and time. However, with the right approach, business startups can elicit fruitful results. Make sure to offer value to the professionals you interact with. Besides, try to be authentic and genuine when you engage in entrepreneurial networking.
Wrapping up
Regardless of whether you are a business startup owner or a small business freelancer, you know the value that entrepreneurial networking holds for your organization. So, make sure to invest adequate time and effort to build fruitful business associations that can help you reap long-term rewards.
Professional networking opens up exposure to fresh contacts. Besides, the resources, insights, and opportunities that you gain in the professional circuit go a long way in strengthening your business. As you operate in the digitized business environment, maximize the networking opportunities you gain through social media. As we outlined, make sure to follow up with your associates and develop a strong business network by looping in industry professionals.
Fahad Khan is a Product Manager and digital marketing enthusiast who works at Ubuy India. Content marketing, PPC, email, and social media marketing are among his areas of expertise. He has been exploring the field of digital marketing to share his pearls of wisdom with the whole world. He enjoys working on different niches and creating valuable content for readers.