How to Launch a Business in 30 Days
Written by Bernard on May 15, 2017
Getting started on your new business doesn't have to be a hassle. In fact, there are many ways you can launch your business in just 30 days—if you do it right.
For good and bad, business has changed because of the internet. Now, information is faster and easier to obtain, which means that you can get started on things much faster than before.
Try our online invoicing software for free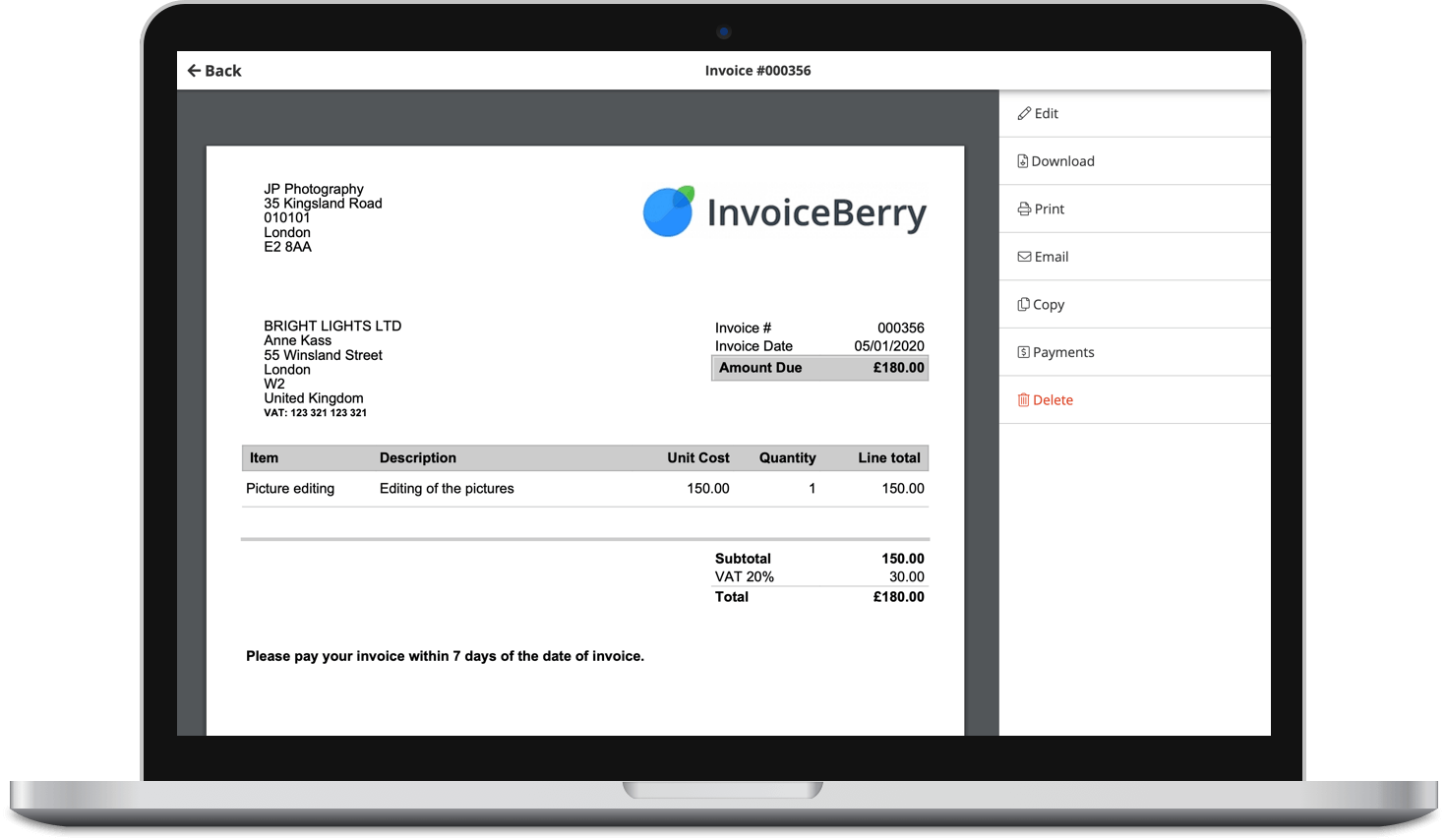 Send professional-looking invoices
Accept online payments with ease
Keep track of who's paid you
Start sending invoices
There's no more need for expensive staff, documentation, marketing etc. You can launch your business in 30 days, start to finish.
All you need to do is follow these crucial steps and you'll be opening your business in less than a month.
Come up with a disruptive idea
Your business idea needs to be disruptive in a very crucial way. However, it doesn't have to be majorly disruptive, such as with Uber or Airbnb.
It can be disruptive in the pricing, or reducing costs, or in its fantastic customer service.
Once you get your disruptive idea, just make sure:
it is exciting for you
you are bringing something valuable to the table
there is a healthy amount of competition
When you have these three things and your disruptive idea, you are set to begin launching your business.
Make it minimum
If you think you need a grand, 10-year plan just to start your business, you are sorely mistaken.
In fact, you don't need too much in the beginning at all.
What you do need is what's known as the "minimum viable product," which is the smallest, lowest-cost version of your product or service that people will actually find useful or enjoyable.
You can do this by securing your first client (even pro bono). For example, photographers can build up their portfolios while photographing their first client for free.
That client then spreads the word and paying customers start to trickle in.
Be very specific
In order to stand out in the crowd, sometimes you need to dig very deep. This means that you should go general with what you're offering.
Instead, become very specific—find a niche, comfortable, exact niche where you believe you can grow.
To stick with our photographer example—instead of being a photographer for every single thing, why not become specifically a high school graduate photographer? Or a newborn photographer?
When you focus on one thing, it is easier to become well-known and desirable.
Work on customer acquisition
The primarily goal you should be having in your first 30 days is not to build up an amazing website with all the bells and whistles. You don't need a fancy logo now.
You still just need a minimum viable product.
But most importantly, you need a customer. More than one if possible. That is where all of your focus should be.
If you are able to get your first customer, and then your first ten, you will stand a great chance of succeeding in your new business.
You definitely need a website. However, just go with something that is nice but not necessarily fancy. Keep it simple and focus most of your attention on customer acquisition.
Do a quick business plan
We've explained before how important business plans are.
We don't want to take anything away from that, but people often understand the idea "business plans are important" to mean that you need to have a long, super-detailed business plan.
That's not what you need to start your business (although a well-researched business plan is important in the longer term). At this stage of your nascent business, you need to just get the basics down.
Start with your purpose, then your business structure (including management, if any). Then go over your value proposition and how you'll market it.
Finally, you should go over what your desired yearly income will be, your probably revenue and costs, and the number of clients or sales you need to make to reach that goal.
Check the minimum viable income you can survive on in a month and use the rest to invest in your business. This will help you grow your business before you've even started it.
How to launch it today
All of these tips can be done quite quickly, and it is very possible for you to launch your business in even a week.
However, the most important thing is that you are willing to work on your business in phases.
To be quick now in your first 30 days is OK. But to be quick in your first 6 months will not be OK.
At that point, you will need to spend much more time on all aspects of your business to ensure its survivability and success.
Good luck!
The Ultimate Social Media Tool
Download our free guide to learn how to create shareable content, generate website traffic & increase conversions.