The 7 Worst Business Plan Myths to Avoid
Written by Bernard on April 03, 2017
When you are in the nascent stages of your business and considering creating a business plan, you'll probably come across these business plan myths.
With the wide and seemingly endless array of information out there, it's very easy to get confused about what the real, useful information is. A lot of good information is mixed in with a lot of bad information, and it only serves to confuse the reader.
Try our online invoicing software for free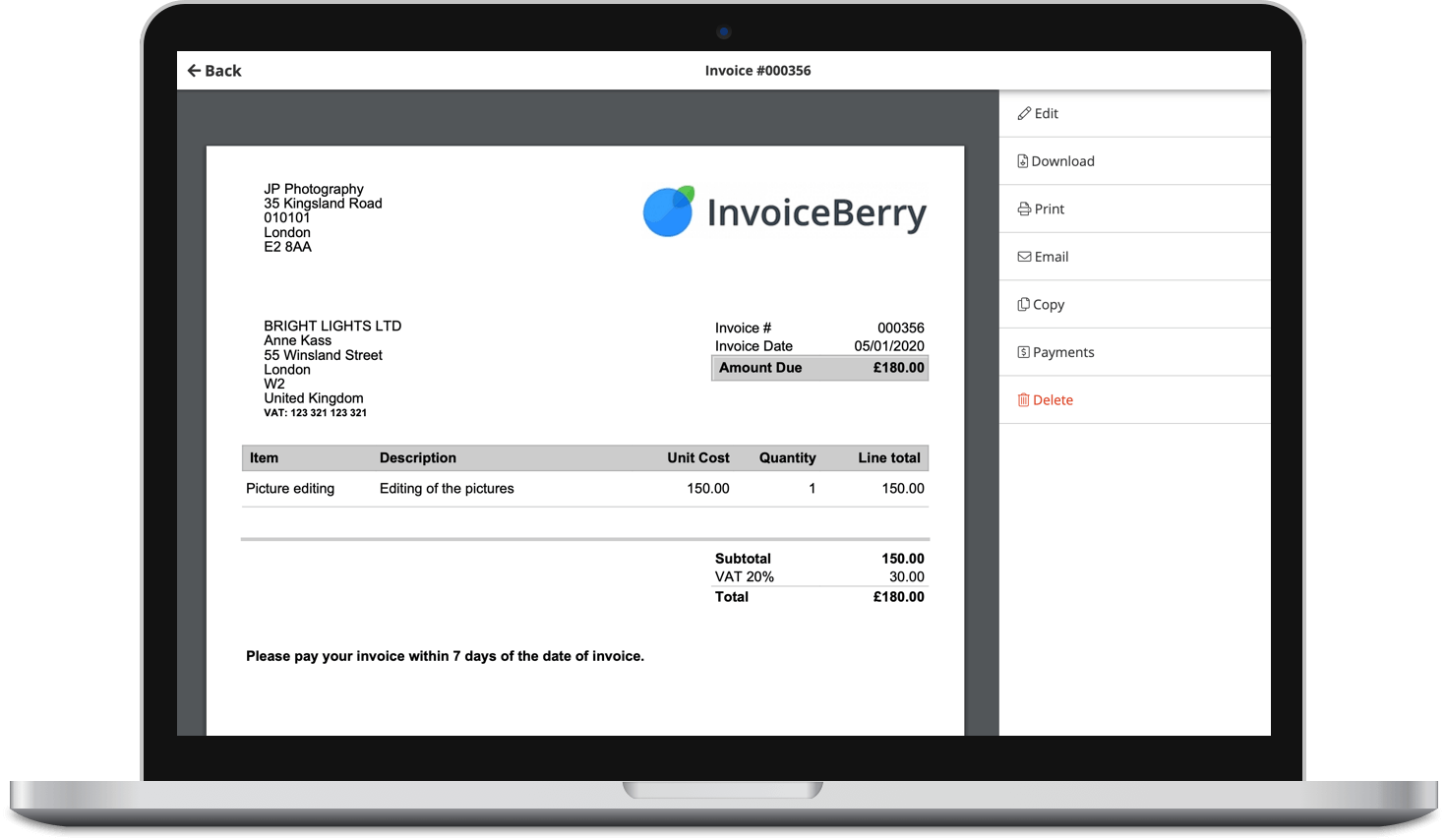 Send professional-looking invoices
Accept online payments with ease
Keep track of who's paid you
Start sending invoices
We've shown you before how to go about creating the perfect business plan. But, before you even get there, you'll have to dispel these dangerous business plan myths. They can end up hurting your business if you believe them and even stop your business from happening at all.
For this reason, we'll look at 7 of the worst business plan myths, the real situation, and how you can avoid them.
Myth 1: Business plans are outdated
You've probably read this one on modern, trendy blogs and websites: you don't need a business plan to constrain you. Or you don't need it if you are not actively seeking investors.
However trendy it may be, the advice is quite wrong. Business plans do not have to be constraints, and they're not just for investors.
Business plans are useful for helping the company strategically determine what the goals, means of achieving those goals, and the mission of the company are.  It helps align all the members of the organization into getting behind the main purpose of the company and working towards its various goals.
Not creating a business plan means you'll be missing out on having that reference document to look back on, which makes this one of the worst business plan myths.
Myth 2: All you need is good writing
This myth is based on the assumption that the esthetics of a business plan are enough for that business plan to be considered a success.
This is an extreme assumption to make from the understood fact that a business plan full of grammar and spelling errors are going to destroy your presentation. However, if you make a well-written business plan, with beautiful pictures and fancy writing, that will not be enough.
Your business plan is supposed to show off your research and knowledge of the industry you're entering. It shows the strategic ways you'll achieve your attainable goals. If your business plan is all shell and no heart, it will be a transparent failure.
The perfect business plan is the good intersection of fantastic numbers and projections, great writing, and a confident presentation.
Myth 3: Business plans are only for investors
This is one of the longest-lasting business plan myths, and it is definitely the most popular. The idea is that only investors will be looking at your business plan, and that's the only function of the plan.
This is particularly untrue. The main purpose of the business plan is to help a company determine how best to plan the future of the company. This includes such things as well-thought out, attainable goals and the roadmap to reach those goals.
It also includes the structure of the business, the top management, the mission and heart of the company, and the present and future financial status.
For these features, the business plan is for everyone in the business in fact, to have a reference point to come back to and an alignment for the members.
Myth 4: Set it and forget it
The business plan is traditionally one of those documents that business owners take a long time to prepare. Some take days, some weeks, and some do months and months of research and writing. They try their best to summarize their business ideas into a document of varying sizes. They perfect it, present it, and then simply forget about it.
However, the business plan is like the constitution of any democratic country: it should be referenced constantly and adapted when things change. In fact, the business plan should be updated as often as the business owner comes up with new ideas, angles and strategies for the business.
Free Business Plan Templates
Please welcome one of our newest add-ons to the InvoiceBerry business help centre and our free online tools: free business plan templates! Get them today!
READ MORE
Myth 5: The most important part is the presentation
This myth is the cause of why entrepreneurs spend so much of their time creating an attractive, flashy presentation. They have loads of amazing features, but they neglect the actual strengths of the business plan: research, planning and organization.
It is like a movie without a script or building complex IKEA furniture without bothering with the instructions. Technically, it's possible, but 99% of the time it ends in disaster.
First, work on creating a fantastic, well-researched business plan. After that, work on wowing the investors with the esthetics.
Myth 6: They don't actually read the business plan
This is potentially one of the most egregious business plan myths. This states that, although it is necessary to have a business plan, you shouldn't put too much effort into it. This is for the simple reason that no one is actually going to look at it in too much depth.
They'll probably glance at the financial part of it, but the company structure, mission, management—all those internal details are just garnishes.
However, that is plainly wrong. This is from the confusion about how investors work. If they read a weak executive summary, they won't bother to read the business plan in detail. However, if the summary piques their interest, they will examine the business plan as part of their due diligence.
Myth 7: One size fits all
This particularly strange but prevalent myth is based on two opposing assumptions.
Firstly, it claims that because we are now in the modern times, where people have shorter attention spans, business plans should be much more concise. Instead of 40 pages, they should be fewer than 10 pages. Nowadays, potential partners and investors want only the absolutely necessary information and nothing else.
The other side is that your business plan should be long in order to be taken seriously.  When you have a high page number, you are in fact showing off your professionalism and dedication to good research.
Both of these are ridiculous business plan myths for the simple reason that business are of different shapes and sizes. Therefore, their business plans would also naturally be of different lengths.
The worst business plan myths
All of these business plan myths have serious faults for one or many reasons. However, they become even worse when they are combined into super-myths, leading many entrepreneurs to have seriously wrong business plans. Or, even worse, no business plan at all.
In order to succeed in business, you have to have a good, strategic plan. That is the point of the business plan, and with a great business plan, you are starting your business off on a good foot.